How to Format Your Geotechnical Engineer Resume
|
Wednesday, September 06, 2017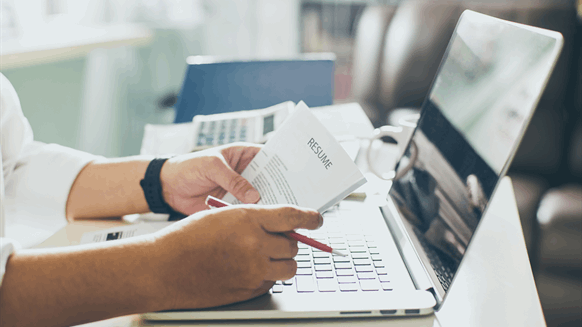 Rigzone shares tips on how to make your geotechnical engineer resume stand apart from the rest.
For those who enjoy examining the mechanics of soil and rocks, geotechnical engineering would be a job of interest. Geotechnical engineers make a living out of doing so as well as determining how those mechanics apply to the development of human kind. There are certain engineering skillsets required to become a geotechnical engineer.
And for people looking for a job as geotechnical engineer, what they highlight on their resume is very important.
For Scarlett Mummery, a millennial offshore geotechnical engineer from Suffolk, England, a work placement opportunity during her final year of college definitely gave her a leg up in getting a job.
"I really think this gave me an edge over other applicants when applying for my first geotechnical role … it proved I was serious about pursuing this career and that I had the ability to be proactive during my time off," Mummery told Rigzone.
Mummery went out on a bit of a whim when she emailed the contact on a job advertisement and asked about gaining work experience.
"A work placement position that didn't exist was created and I had an amazing summer at the company getting some hands-on laboratory-based experience of geological logging and testing," she said.
Listing job placements on your resume is a must, but if you're not able to land one, Mummery also gave the following advice:
Keep your CV to no more than two pages. "Being concise is best."
Tailor your CV to the position you are applying for. "Although the job title may be the same, there may be different aspects and tasks involved. So read the details and tailor your CV to suit."
Do not be afraid of blowing your own trumpet.
Include what makes you unique. "I like to include a little section at the end of my resume detailing hobbies and personal interests as I believe this offers the interviewer an insight into your personality."
And one more resume tip comes courtesy of Dr. Cumaraswamy Vipulanandan, professor in the department of civil and environmental engineering at the University of Houston. He's also director of both the Center for Innovative Grouting Materials and Technology (CIGMAT) and the Texas Hurricane Center for Innovative Technology (THC-IT).
"One thing a geotechnical engineer job applicant will need to highlight is that they have the ability to design – design the foundations, supporting structures, etc.," he told Rigzone. "Design has its own minimum and code requirements."
Generated by readers, the comments included herein do not reflect the views and opinions of Rigzone. All comments are subject to editorial review. Off-topic, inappropriate or insulting comments will be removed.