Canada's LNG Failure Is Its Own Fault, Seven Gen Founder Says
by Bloomberg
|
Kevin Orland
|
Monday, July 17, 2017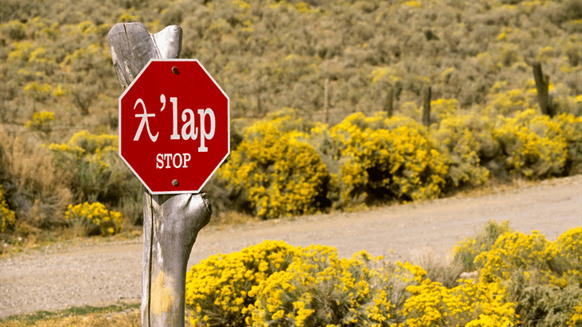 Businesses can't rely on the government to push projects past the objections of local communities, said Pat Carlson.
(Bloomberg) -- The Canadian natural gas industry shouldn't blame environmentalists, First Nation communities or the government for its failure to get LNG export infrastructure built. It should blame itself.
That's the view of Seven Generations Energy Ltd. founder Pat Carlson, who stepped down as chief executive officer of the Calgary-based natural gas producer last month. Carlson, who made community relations a hallmark of Seven Generations' culture, says the industry needs to do a better job of involving those most affected by its operations.
Businesses can't rely on the government to push projects past the objections of local communities, said the 63-year-old Carlson in a wide-ranging interview with Bloomberg News. Instead, governments should provide a final examination of operations that have already been mostly agreed on. That philosophy helped Seven Generations build its Kakwa River Project in northwest Alberta, he said. It has also helped the company's shares outperform its peers.
"A pipeline to the Pacific and an LNG project on the Pacific, where the people along the route are involved -- they're owners, they're builders -- I don't know that that's been put forward," Carlson said. "Maybe it has and I just don't know about it, but I suspect it hasn't, and I suspect there's an opportunity there."
System Failure
A project that needs government assistance to overcome local resistance represents a failure of the free-market system and a step toward a state-controlled economy, he said. And industry should work to convince environmentalists that getting Canadian natural gas to the coast fights climate change by cutting China's dependence on dirtier coal, he said.
Carlson's views won't surprise those who've followed his career. Like many of its peers, Seven Generations helps fund hospitals and scholarships in the region where it operates, and it works to hire local contractors.
But the company also puts out an annual stakeholder report, which this year started with Carlson's review of the last thousand years of human history and the evolution of democracy. In fact, Carlson founded Seven Generations -- his fourth energy startup -- on a code of conduct that says the company has only the rights given to it by society and that it should exist primarily to serve its communities, its workers and shareholders.
So far, it's been a successful idea. Seven Generations has gained 23 percent from its initial public offering in October 2014 through June 30 of this year, when Carlson stepped down. In that same time period, the Standard & Poor's/Toronto Stock Exchange energy index dropped 24 percent, and natural gas futures slid 19 percent.
Carlson developed his approach in a career that included time at London-based BP Plc, where he learned the importance of diversification, and Calgary-based Husky Energy Inc., where he saw the value in a company keeping its operational headquarters in the region where it operated.
His entrepreneurial career began after he was laid off in 1998. Carlson's first three startups were heavy-oil operator Passage Energy Inc., eventually bought by Bonavista Energy Corp.; Krang Energy Inc., sold to Viking Energy Royalty Trust for about C$176 million ($139 million), and North American Oil Sands, which was bought by Statoil ASA for about C$2.2 billion.
Four Funds
Carlson founded Seven Generations in 2008, funded largely by four private equity firms, and acquired land in North Dakota's Bakken play, northeast British Columbia and Alberta's Kakwa region. The company sold the first two holdings to focus on the Kakwa after tests wells produced condensate volumes that were 200 times conventional expectations.
Carlson says he hasn't looked back to see how the lands the company sold have turned out, but he does wish the company had taken a different approach to its financing.
"We had four funds with four different sets of priorities, four different ways of managing risk," Carlson said. "Those kind of things became areas of dispute among our founding owners. So I wouldn't do that again."
Carlson says he's confident Seven Generations' culture will remain in tact under new CEO Marty Proctor. He's also optimistic for the Canadian gas industry's prospects over the long term, despite the current perception that it's trailing it American counterparts. "Canadians are a little more conservative, a little less aggressive in the applications of new technologies, but they certainly don't lack the understanding," he said.
1
2
View Full Article
Generated by readers, the comments included herein do not reflect the views and opinions of Rigzone. All comments are subject to editorial review. Off-topic, inappropriate or insulting comments will be removed.