Trump's Keystone XL Approval Moves Pipeline Fight to Individual States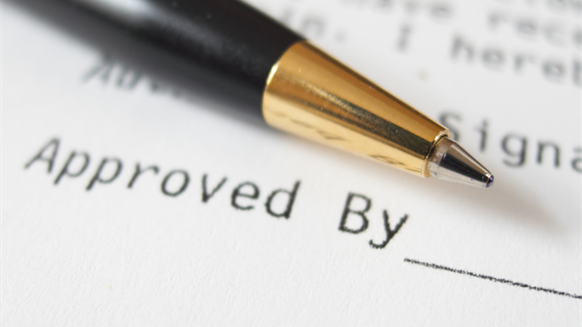 TransCanada gets its presidential permit to move forward with building its Keystone XL crude oil pipeline, but the battle to flow crude through several states isn't over, analysts say.
After years of wrangling and what appeared to be a full stop by the Obama Administration in 2015, TransCanada Corp. has finally been granted approval from a U.S. president to build its Keystone XL pipeline across the Canada-United States border.
On Friday, Under Secretary of State for Political Affairs Thomas Shannon Jr. signed the permit. But to make its way across the country, individual states where the pipeline would be constructed still have to sign off. And that's easier said than done.
"While presidential approval is a major step forward for the pipeline, the battle is far from over as the company still needs to secure some of the land rights with landowners, still needs a permit in Nebraska and is expected to be met with protestor opposition," said analysts at Tudor, Pickering, Holt & Co. in Houston.
Still, this long-awaited announcement was received with general applause from industry supporters, but it still has some hurdles in its path. The U.S. Chamber of Commerce President and CEO Thomas J. Donohue said the permit is proof that things have changed in Washington.
Indeed, the days of government holding back energy development are a thing of the past, said House Energy and Commerce Committee Chairman Greg Walden, R-Ore., in a statement with energy and environment subcommittee chairmen Rep. Fred Upton, R-Mich., and John Shimkus, R-Ill.,
"Now we can begin to roll-back red tape and enact policies that create jobs and promote economic growth. A key component to modernizing the nation's energy infrastructure and keeping up with the nation's growing production of oil and gas will be ensuring projects aren't bogged down in permitting delays – like Keystone XL pipeline was for so long," they said. "We're looking forward to continuing to work on enacting policies that promote American businesses and benefit American consumers."
In Houston, Consumer Energy Alliance President David Holt said the pipeline is a huge step forward – not only for the TransCanada project, but for U.S. energy policy as a whole.
"The Keystone XL pipeline will provide American refineries with a stable supply of oil, American drivers with lower gasoline and diesel prices, American workers with high-paying jobs, and the American economy with a much-needed shot in the arm," Holt said in a statement.