Shell Q&A: What Makes an Ideal Employer in Oil, Gas?
|
Tuesday, November 15, 2016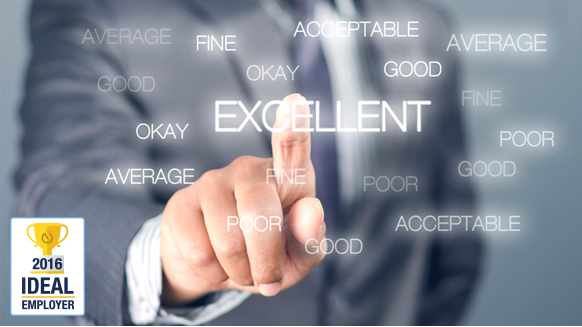 Rigzone talks to Shell HR executive, Jonathan Kohn, about the key attributes that make a top employer in the oil and gas industry.
Royal Dutch Shell plc's acquisition of BG Group plc has played a significant role in making the company an attractive employer amongst oil and gas professionals, according to an interview with a senior Shell HR executive.
Responding to Rigzone's recently-published Ideal Employer Survey – Jonathan Kohn – Shell's HR head for the UK, Ireland, Nordics and South Africa – said his firm's decisive move to acquire BG at a time of few mergers and acquisitions in the oil and gas industry sent a strong signal to the sector's workers.
Read Kohn's full interview with Rigzone here:
Jonathan Kohn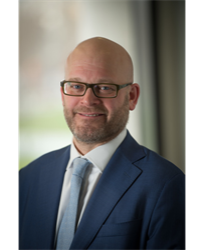 Head of Human Resources for the UK, Ireland, Nordics & South Africa, Shell
Rigzone: Why do you think Shell has done so well in Rigzone's inaugural Ideal Employer Survey?
Kohn: Shell people are our strongest ambassadors and we are proud of the quality of the people that we've got. I think it's pretty clear and central to the group's strategy that having that access to quality people really is part of how we compete to win. So, when people meet Shell they meet … maybe a driller or a C&P [contracting and procurement] person… and they form an impression of Shell partly through what is written in the newspapers but also the real individuals that they meet. I think that's very, very strong for us.
Rigzone: What else do you think made so many respondents think of Shell?
Kohn: It's a hard time for the oil industry with the oil price, but we have moved decisively with the BG Group acquisition at a time when it seems there haven't been nearly as many acquisitions as there were last time around. And we believe that that purchase will be transformative for Shell over the next 10 to 20 years. That gives us a strong position in natural gas and in deepwater, where the assets complement one another. That has very much been in the eye of the industry for the last 18 months or so and, if people are following how we are combining the companies, they can see we are doing pretty well so that, if the oil price evens out at some point, we're in a position to compete very strongly as we come out [of the downturn].
Rigzone: What has the downturn meant in terms of employment at various parts of Shell's business?
Kohn: We've had two things going on at the same time. We've had the combination with BG, which allows opportunity for synergy … If you go to Egypt or Kazakhstan or Aberdeen we have a BG business and we have a Shell business. That [combined] business needs one general manager, that business needs one finance manager, that business needs one engineering manager. There are obvious synergies there.
The second thing is that we have significantly reduced the CAPEX (capital expenditures) that we're targeting, compared to what the two companies were spending together previously, so that has an impact on the people that you need for projects.
Like the rest of the industry, we are not immune. We are focusing on making sure we have profitable businesses moving forward and we have to look for efficiency. But we are also absolutely focused on maintaining the capability we need to do well through and out of the downturn, and that means we continue to do graduate recruitment which is a cornerstone of our talent management strategy.
And we continue to invest money on development and training of our new-professionals cadre and, on a focused basis, right throughout the workforce because we still have a business that is doing well and we want to continue to have a business that is fit and capable when the market evens up.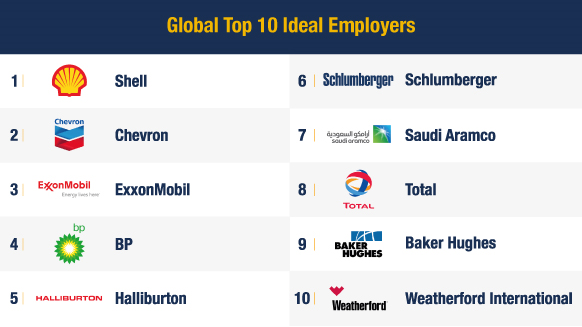 Rigzone: How many graduates are you recruiting right now?
Kohn: We have made a strong commitment to try to maintain our graduate recruitment through the whole cycle. We typically recruit in the range of 800 to 1,100 graduates per year around the world. We are at the bottom end of that range at the moment; I think it's around 800 this year and next year. But that is still a very substantial commitment and it's at a time … when the business circumstances mean there are also people leaving.
When you have a company with the history and the future aspirations of ours, you can't just look at this in a single point of time and say: 'Oh dear, that's it. Stop.' You have to keep investing for the medium and long term.
Rigzone: How do initiatives aimed at engaging with young people, such as Shell's Ideas 360 program, fit into this?
Kohn: Ideas 360 is actually owned by the recruitment organization. It's a great example of trying to do two things at the same time. By setting a challenge like that we are likely to get the students with a bit more get-up-and-go and creativity, and who are really interested in solving challenges…
We are positioning and saying: 'Look! There is an energy transition that the world needs to face and actually big companies like Shell will be a huge part of that.' Some of that will be our approach to traditional oil and gas, particularly the move towards gas, but it will also be the opportunity for new energies – for renewables, windpower, biofuels (second and third generation) – and the combination between gas and some of those new energies. We want to play there and we want bright minds who are able to wrestle with those problems to come and join Shell.
Ideas 360 – which is only 3 years old – is a fantastic way of packaging all of that. And the people who take part, but who don't join Shell, go on and do influential jobs elsewhere in the economy and society, and hopefully are favorably disposed to Shell as a result of this early contact.
Rigzone: Our survey found that millennials are particularly interested in solid training programs and opportunities for promotion. Are these realistic goals for millennials at the moment?
Kohn: I think for millennials, who are early-career folks, they have lots of ambition and aspirations. So, hopefully people can retain that through their careers, particularly if their careers start as they want them to start.
The types of graduates that we look for are very talented and creative, and they want to do well and make an impact on the world. So, I expect that.
I think the focus on training is because in order for them to fulfil their potential they want to work for a company that's going to invest in giving that foundation of skills. That really coincides with Shell's thinking. We revamped our graduate development program about four-to-five years ago, and tried to concentrate it so that the 'time-to-autonomy' was shorter and we get graduates able to compete as professionals in their area of interest after three-to-four years.
We really focus on always bringing in top-quality graduates and a high-quality development program for that first three-to-four years of their careers to give them a foundation, whether they are doing well engineering, project engineering or petroleum engineering, and [they] spring board from there.
Rigzone: A commitment to health and safety was mentioned by nine-out-of-ten respondents. What do you think that signifies among the oil and gas workforce?
Kohn: This was a little bit of a surprise to me because we've had a journey on health and safety at Shell for at least the last 25 to 30 years and it has become second nature. It is a given: health and safety has to happen before you worry about anything else.
So, from my point of view, I was surprised that this was apparently a differentiator with other players. Maybe what your survey shows is that, across the industry as a whole – an industry where if you get it wrong the consequences are very significant – before you go to work for a company you want to be convinced that you are going to go home to your family every single night.
The other thing for me is that health and safety is a marker of whether the company cares or not. If the company doesn't look after health and safety, [that means] they can't care about me as an individual and I want to work somewhere where I make a difference. I want to work on interesting and important problems in a community where I have good colleagues but the company cares for me as well.
Rigzone: Many respondents rated challenging and interesting work as an important attribute from an oil and gas employer. Can you outline how Shell delivers this?
Kohn: I think over the last 20 years companies like Shell have been moving more towards megaprojects. That's where we have a competitive advantage and we're one of a handful of companies that can do that, whereas national oil companies or smaller players will move into some of the other areas.
We're part of Kashagan. Then there's the Sakhalin project, close to the Arctic and not easy to do. Or some of the deepwater structures that we have in Nigeria, Malaysia and in the Gulf of Mexico.
So, if you're an engineer, we work on cool stuff on a global scale that really makes a difference. I've been in Qatar where there's the Pearl GTL [gas-to-liquids] plant to the north of Doha and it's just a thing to behold.
Over the coming weeks and months, Rigzone will publish a series of articles that show how particular companies rated in our inaugural Ideal Employer Survey based on company type, region and which parts of the oil and gas industry they serve. We will also look in more detail at what attributes oil and gas professionals expect to see in an "ideal" employer.
Generated by readers, the comments included herein do not reflect the views and opinions of Rigzone. All comments are subject to editorial review. Off-topic, inappropriate or insulting comments will be removed.