Oil Price Downturn Prompts Update of Rig Guide
|
Wednesday, June 15, 2016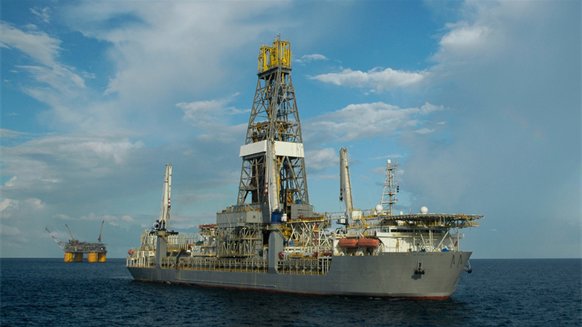 ABS to provide clarification to industry through an update of its rig layup and reactivation guide.
With drilling activity down due to low oil prices, a number of offshore drilling rigs have been laid up as drilling contractors wait for prices to recover. At the same time, the process of laying up and deactivating increasingly complex drilling rigs poses a higher financial risk and ultimately, a safety risk.
Faced with clients needing clarification on its rig layup and reactivation guide, the American Bureau Shipping has updated this guide for the first time since its 1986 publication. The updated guide is available now for use, Forsyth said.
The clients – underwriters and investment bankers who own these assets – wanted greater clarification on ABS' lifecycle notation, J. David Forsyth, chief surveyor – offshore for classification society ABS, told Rigzone.
The updated guide has five life cycle notations that include laid-up, laid-up warm stacked, laid-up cold stacked, enahnced laid-up warm stacked and enhanced laid-up cold stacked.
If a rig is laid up by the rig owner alone, the owner can do the lay-up procedures themselves and just inform ABS of the layup status. In the 1980s oil industry downturn, drilling contractors literally welded the doors shut on rigs and abandoned them by docks, Forsyth said. Reactivating these rigs involved more time and cost than typically involved in the process.
"Given that some of these new drillships are $500 to $600 million assets, these clients are very interested in maintaining them and not letting them waste away," Forsyth commented.
In the case of jackups, if gears aren't preserved, they can be ruined, and lead time to obtain replacement jackup parts is up to a year.
"A rig lay-up shouldn't take longer than two weeks, if you have a good plan and know what you're doing, Forsyth said." In a lot of cases, a drilling contractor will put in dehumidification and shut down all the machinery on board and put preservative fluids in the machine to keep them from rusting while they're not working. They dehumidify the tanks and internal spaces with dehumidifiers. They will have an onshore deck generator to run the dehumidifiers.
"They want these rigs ready to go back to work at a moment's notice," Forsyth explained. "If you walk away and don't do anything to preserve the unit, it can take anywhere – depending how long it's been in layoff – (from) one month to six months."
While asset maintenance is the factor behind the guide update, in the long run, asset maintenance also is part of worker safety, Forsyth said. Following the guide helps to achieve both objectives.
In the current downturn, rig owners are warm stacking more rigs than coldstacking rigs. Coldstacking rigs requires risk analysis that is determined by weather conditions, such as hurricane threats. In the past, drilling contractors didn't lay up any rigs in a downturn; they just kept rigs in warmstacked, with crews on onboard to maintain rigs, Forsyth said.
The updated lay-up guide also addresses computerized systems, such as automated drilling systems, on board rigs. In 1986, rigs mostly had mechanical equipment, Forsyth said.
"Rigs are more complicated today than they were 30 years ago," said Forsyth, adding that even new high-spec jackup rigs have more computerized systems that older jackups.
ABS started working on the layup guide late last year after seeing the initial bounce in oil prices, seeing the dip in oil prices as a wake-up call that a large number of rigs would be stacked. ABS also held an industry meeting to talk about the guide before they started updating it. Industry officials wanted more detail on the requirements for reactivating rigs, Forsyth said.
1
2
View Full Article
Generated by readers, the comments included herein do not reflect the views and opinions of Rigzone. All comments are subject to editorial review. Off-topic, inappropriate or insulting comments will be removed.