Niger Delta Avengers Attack Escravos Terminal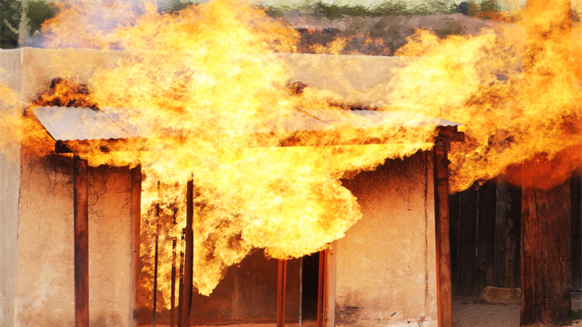 The Niger Delta Avengers attack Chevron's Escravos terminal in Nigeria, according to a statement on Twitter.
The Niger Delta Avengers have attacked Chevron's Escravos terminal in Nigeria, according to a statement on Twitter.
We Warned #Chevron but they didn't Listen. @NDAvengers just blow up the Escravos tank farm Main Electricity Feed PipeLine.

— Niger Delta Avengers (@NDAvengers) 25 May 2016
NDA used explosives to damage the Escravos tank farm main electricity feed pipeline, which resulted in Chevron's onshore activities in the Niger Delta being shut down.
The attack follows NDA's warning to Chevron that no repair works should be carried out to facilities previously targeted by the group, until NDA's demands are fully met. NDA claimed on its official website May 11 that it suspected Chevron was preparing to carry out repair works at the Okan Valve platform, which was blown up by the group at the start of the month.
In an emailed response to Rigzone, a Chevron spokesperson said that the company will not comment on the safety and security of its personnel and operations as a matter of long-standing policy.
The Escravos incident comes after a series of other attacks on oil and gas companies operating in the Niger Delta. These include:
"Despite the heavy presence of military in the creeks, it will not stop us from carrying out our operations. We are ready to destroy more pipelines," said NDA spokesperson Col. Mudoch Agbinibowe on the group's website.
"We won't only destroy pipelines, but will bring the fight to your tank farm and your Headquarters in Lekki, Lagos. If you continue to undermine us and go ahead with the repair works you won't see us coming but we are coming for you," the threat continued.
As part of its demands, NDA wants to "free the people of the Niger Delta from environmental pollution, slavery and oppression," according to a statement on the group's site.
Reuters contributed to this article.
Generated by readers, the comments included herein do not reflect the views and opinions of Rigzone. All comments are subject to editorial review. Off-topic, inappropriate or insulting comments will be removed.