OTC 2016: BP Says Oil Price Not Lower Forever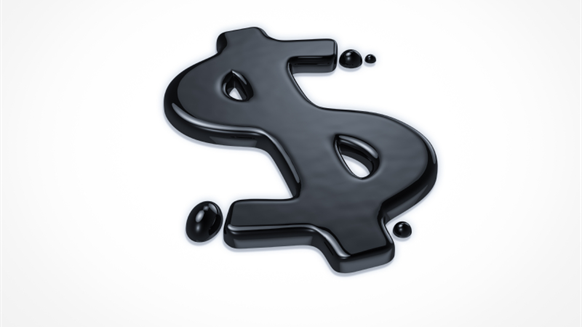 The oil price will not stay lower forever, says BP's Upstream Chief Executive Bernard Looney.
Oil prices will eventually rebound, BP's Upstream Chief Executive Bernard Looney told attendees during a presentation at the Offshore Technology Conference in Houston.
"Is it lower for longer or lower forever? At BP we don't think it's lower forever," Looney assured oil and gas industry delegates during the first day of the global conference.
"You hear people questioning the future of oil and gas … The world needs this industry; half the world still lives in poverty…these people deserve the same opportunities we take for granted and oil and gas has [the potential to deliver that]," he added.
BP's Energy Outlook (EO) forecasts that energy consumption will increase by 34 percent between 2014 and 2035, as a result of the expected growth in the world economy. What's more, a rising global population is projected to increase by around 1.5 billion people to almost 8.8 billion people by 2035.
The energy firm said fossil fuels will remain the dominant source of energy, providing around 60 percent of the increase in energy and accounting for almost 80 percent of total energy supplies in 2035. Demand will further increase to around 2.5 trillion barrels of oil and gas by 2050, according to BP's Technology Outlook report, which stated that the sector will be able to meet this challenge using current upstream technology.
Looney championed driving productivity in the sector among the ways in which the industry can help itself during the current market downturn. He said the process is the best insurance." He also promoted collaboration within the industry, but warned that such processes will need to continue when the oil price eventually recovers.
Looney informed delegates that it the company may save around $10 billion on its Mad Dog Phase 2 project, offshore in the Gulf of Mexico, through collaboration practices. The project's costs were originally scheduled to be around $20 billion.
In his presentation, Looney said that the industry needs to change some of its practices in order to prosper. The BP frontman said that costs associated with the sector must stop being shaped by the oil price and called for a steady decrease in prices.
"We need to challenge what we're doing and learn to adapt," said Looney.
Generated by readers, the comments included herein do not reflect the views and opinions of Rigzone. All comments are subject to editorial review. Off-topic, inappropriate or insulting comments will be removed.