How Can Feds Help Oil, Gas Industry? Stay Out Of It, Insiders Say
In the short term, such an assist could be helpful, Bill Schrom, CEO of Houston-based Geotrace Technologies, told Rigzone. However, he added, it would be "very bad" in the long-term.
"It creates false economies. Holding on to old assets causes new technology launches to be slowed. A tax starts off nice but the proceeds often get deflected to protect other deficiencies in other areas of government spend[ing] and taxes always go up," he said.
Bill Schrom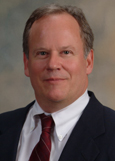 CEO,
Geotrace Technologies
The government already provides certain subsidies to oil producers, a fact not lost on groups that oppose the fossil fuel industry. And many oil and gas advocates say that much more intervention from the government could drift into over-reach. Dozens of pending regulatory measures, including one currently in litigation to limit hydraulic fracturing, may create a greater burden on the struggling industry, Dan Naatz, senior vice president of government relations and political affairs for the Independent Producers Association of America (IPAA), told Rigzone.
"I think the real key is to let our members, who are driven by the free market, do [business]," he said. "You have really seen a testament to the free market [through] what's happened with American oil and gas in the last 10 to 15 years."
Dustin Childers, an industry analyst currently working with the downstream business unit at Exxon Mobil Corp., said the ideal arrangement would be for the industry to self-regulate.
"It might be slightly different from a global standpoint, but from a North American or U.S. standpoint, the biggest burden that you're going to see with companies right now is the regulations the (Environmental Protection Agency) is trying to implement," Childers told Rigzone.
To be sure, many in the industry are skeptical of the motives behind government intervention. Naatz explained that once a regulatory environment becomes too onerous for operators, producers will have to leave the industry.
Dan Naatz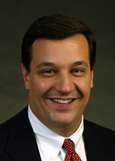 Senior VP of Government Relations and Political
Affairs, IPAA
"We can have a discussion on whether that's the environmentalists' real goal, but there is a very heavy effort to keep [fossil fuels] in the ground and the administration sees the regulatory process as a way to achieve that goal without a frontal assault," he said.
Rather, the government's approach, Naatz said, should be "First, do no harm."
"If you look at this incredible renaissance that's happened with the shale revolution, that's really the free market at work. You won't run into any member of ours that doesn't say the government has a role in that. The government has a role to protect health, safety and the environment … while at the same time, allowing companies to get out, explore and operate."
1
2
View Full Article
Generated by readers, the comments included herein do not reflect the views and opinions of Rigzone. All comments are subject to editorial review. Off-topic, inappropriate or insulting comments will be removed.