India Echoing Pre-Boom China As New Center Of Oil Demand Growth
by Bloomberg
|
Dan Murtaugh & Saket Sundria
|
Thursday, April 07, 2016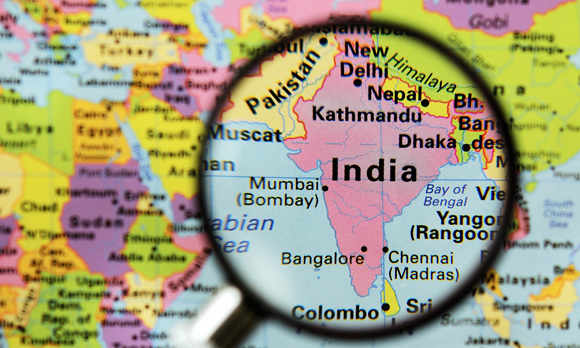 In the energy world, India is becoming the new China.
(Bloomberg) -- In the energy world, India is becoming the new China.
The world's second-most populous nation is increasingly becoming the center for oil demand growth as its economy expands by luring the type of manufacturing that China is trying to shun. And just like China a decade ago, India is trying to hedge its future energy needs by investing in new production at home and abroad.
India may have one advantage its neighbor to the northeast didn't. While China's binge came during a commodity super-cycle that saw WTI crude reach a high of $147.27 a barrel in 2008 -- due in no small part to its demand -- India's spurt comes during the biggest energy price crash in a generation. While oil has tumbled more than 50 percent from mid-2014 levels, the South Asian nation spent $60 billion less on crude imports in 2015 than the previous year even while buying 4 percent more.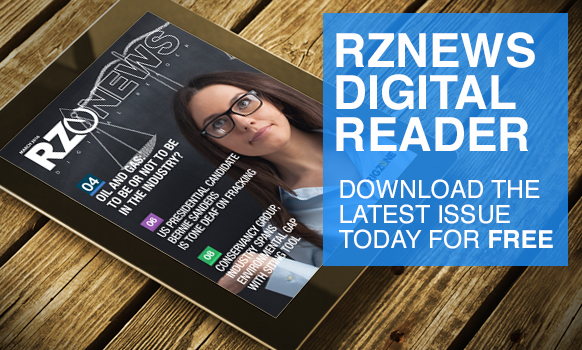 "In addition to the boost from low oil prices, structural and policy-driven changes are under way which could result in India's oil demand taking off in a similar way to China's during the late 1990s, when Chinese oil demand was at levels roughly equivalent to current Indian oil demand," said Amrita Sen, chief oil analyst for Energy Aspects Ltd. in London.
In 1999, China's economy was less than a 10th of its current size of more than $10 trillion, and bicycles vied for space with taxis and buses on crowded streets in major cities like Shanghai. In the ensuing 17 years the economy, spurred on by foreign investment in manufacturing, grew from the seventh largest in the world to No. 2. Vehicle sales surged and oil demand has nearly tripled since then, positioning the country to overtake the U.S. as the world's largest crude importer this year.
Buying Spree
China's thirst for energy sent its companies on an unprecedented buying binge on every continent (except Antarctica), scooping up $169 billion worth of energy assets overseas in the past 10 years, according to data compiled by Bloomberg.
India's rise dovetails with a reopening by Iran, once the second-biggest producer in OPEC until sanctions choked output and investments. Indian Oil Minister Dharmendra Pradhan will lead a delegation this month to the country, he said in an interview. India is working with the Persian Gulf state to develop a port in Chabahar, near Iran's border with Pakistan and about 800 kilometers from India's west coast. The two countries are also discussing economic zones and joint projects on fertilizer plants and petrochemical projects, Pradhan said.
"Our engagement with Iran will be multi-dimensional," Pradhan said.
India Rising
India appears to be in the same position China was at the start of its growth binge. Asia's third-biggest economy consumed 4 million barrels of oil last year, according to the International Energy Agency, and is expected to surpass Japan as the world's third-largest oil user this year. It will be the fastest-growing crude consumer in the world through 2040, according to the IEA, adding 6 million barrels a day of demand, compared to 4.8 million for China.
Just like China's ascent, the growth is being driven by manufacturing. Indian Prime Minister Narendra Modi's "Make in India" campaign aims by 2022 to create 100 million new factory jobs and increase manufacturing's share of the economy to 25 percent from about 18 percent when he took office in 2014.
Manufacturing drives oil use both by increasing the amount of goods that need to be moved around on ships and trucks, and by raising living standards of workers. Rising wages allowed Indians to purchase a record 24 million new vehicles in 2015.
On The Road
"In a growing economy, where there is so much of emphasis on manufacturing, naturally the demand for energy will grow," B. Ashok, chairman of Indian Oil Corp., the nation's largest refiner, said in an interview. "The emphasis on manufacturing and infrastructure building contributes a lot to increasing the employment potential, besides bringing in a lot of investments. There is bound to be a lot of more movements on the roads, in terms of goods and services and passengers."
India already relies on imports for 80 percent of its oil and products needs, so it is also following China's game plan of investing in energy-producing assets. Indian companies pledged $3 billion in asset purchases outside the country in the fourth quarter of 2015, the highest level since 2012, according to data compiled by Bloomberg. Firms have proposed paying $5 billion toward Siberian oil and gas fields, which would make their equity share about 250,000 barrels a day, compared with total domestic output of 760,000.
Cash Ready
The timing for such investments is fortunate because low energy prices have made many global majors wary of pouring money into oil and gas fields, said Vikas Halan, Moody's Investors Service lead analyst for oil and gas companies in South and Southeast Asia. In the past, Indian companies would be elbowed out of the way of such acquisitions by deeper-pocketed competitors, including Chinese oil companies.
"What is happening now is that a lot of companies, who were in competition earlier, are not able to compete," Halan said. "It is effectively a free run for companies who have been sitting on cash, like the Indian ones."
India is also developing its own energy resources. State-owned explorer Oil & Natural Gas Corp. recently approved $5 billion more to develop a field off the country's east coast, even as oil firms worldwide delay more than $380 billion of projects. The development could add about 10 percent to India's oil production and 18 percent to its natural gas output, data compiled by Bloomberg show.
"Economic expansion is priority for the Modi government, and energy is a key part of that story," said Virendra Chauhan, a Singapore-based oil analyst for Energy Aspects Ltd. "Indian energy companies will be strategic in their buying. With prices where they are, it makes sense."
With assistance from Debjit Chakraborty, Enda Curran and Rakteem Katakey. To contact the reporters on this story: Dan Murtaugh in Singapore at dmurtaugh@bloomberg.net; Saket Sundria in Mumbai at ssundria@bloomberg.net To contact the editors responsible for this story: Ramsey Al-Rikabi at ralrikabi@bloomberg.net; Brian Bremner at bbremner@bloomberg.net Pratish Narayanan
Generated by readers, the comments included herein do not reflect the views and opinions of Rigzone. All comments are subject to editorial review. Off-topic, inappropriate or insulting comments will be removed.