Kenya Set for Busy Year in Oil, Gas Exploration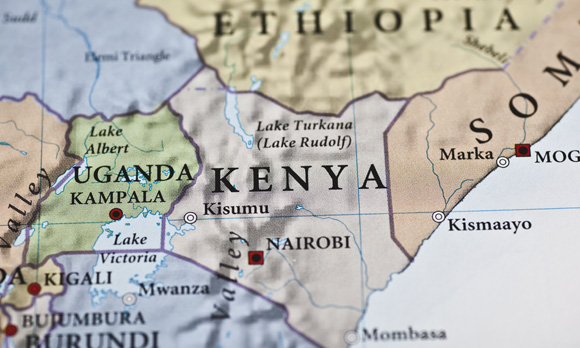 Rigzone takes a look at planned oil and gas exploration activity in Kenya for 2016.
Amidst a flurry of farm-in activity, several drilling and data acquisition operations are scheduled to take place in Kenya this year in an effort to turn the East-African nation into a significant oil and gas producer.
Tullow Oil plc is on the verge of testing a basin bounding structural closure in Kenya's previously undrilled Kerio Valley Basin, after spudding the Cheptuket-1 exploration well in Block 12A at the end of last year. The company believes the prospect, which was labeled by Barclays Capital Inc. as having the "potential to open up a second prolific basin in Kenya", lies in a similar structural setting to the successful 2012 Ngamia and 2014 Amosing discoveries in the South Lokichar Basin, which could hold over one billion barrels of oil equivalent, according to a Citigate Dewe Rogerson research note from March 9.
In addition to its work in the KVB, Tullow will evaluate plans for further exploration drilling during the first half of 2016, according to a Jan. 13 company statement. The energy firm's partner in Kenya blocks 10BA, 10BB, 13T, 12A and 9 – Africa Oil Corporation – implied in a November 2015 company presentation to investors that the joint venture (JV) parties have already identified five drill-ready prospects across blocks 10BB and 10BA that could be spud in 2016. The five potential wells comprise the Tulya, Thilli, Linga and Lukwa prospects, which are situated in block 10BB, and North Samaki prospect, situated in block 10BA.
Other companies involved in drilling operations in Kenya include Compañía Española de Petróleos, S.A.U. (Cepsa), ERHC Energy Inc and the state-run National Oil Corporation of Kenya (NOCK), which all plan on spudding the Tarach-1 well, located in block 11A, at the end of the first quarter of 2016 through a JV project. The contracting companies, led by operating-partner Cepsa, have already awarded drilling service contracts following the requisite tenders, and logistics operations toward drilling have begun. As drilling approaches, ERHC has stated that it experienced a surge in farm-in interest and is currently in discussions with several international exploration and production firms. The mean estimate of prospective unrisked oil resources for Tarach-1 is 66 million barrels, according to ERHC, and the mean unrisked prospective resources of all leads in Block 11A totaling 662 million barrels of oil. Depending on the results of the Tarach-1 well, a second exploratory well, Egole-1, may be spud shortly after Tarach-1 is completed.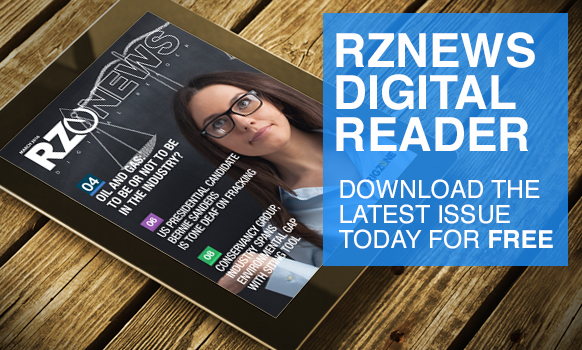 Also drilling in Kenya is Rift Energy Corp., which has signaled its intention to commence a four well campaign in its 100 percent owned Block L19, covering approximately 2.2 million acres near the country's port city of Mombasa. The program is scheduled to begin during the first quarter of this year. Rift's current total mid-range recoverable resource reserve estimates for its four drill-ready prospects are 856 million barrels of oil and 13.6 trillion cubic feet of gas. In the company's latest quarterly report, released Nov. 24, 2015, Rift stated that environmental impact assessments for the prospects were in the final stages of completion, drilling tenders were being evaluated and discussions with suppliers of other goods and services pertaining to the drilling program were ongoing. The company also stated that it was in "advanced discussions" with several potential farm-in partners that would provide additional technical and financial support for its initial exploratory drilling venture.
Although it was reported in 2015 that Zarara Oil & Gas Limited would be drilling a well in Kenya's block L4 in 2016, the company was recently awarded an 18 month license extension for the block through to June 2017, suggesting that the energy firm will not be conducting any drilling activity in the region in the near future.
Seismic Data Acquisition in Kenya
After pledging to carry out "significant" operational action in 2016, Bowleven plc Oil and Gas Company stated last year that it intends to evaluate early phase exploration activities in Kenya this year. The company, along with its operating partner Adamantine Energy, secured a one year extension in 2015 for the initial exploration phase in block 11B, to May 26, which will allow the joint venture partners to complete a 2D seismic program that was delayed due to logistical issues and security concerns.
Following a farm-out agreement with Essel Group Middle East DMCC, which was completed in December last year, Simba Energy Inc. and its new partner also plan to commence a seismic survey in Kenya in 2016. The energy companies intend to acquire approximately 310 miles of data in block 2A early this year, which is expected to help identify locations to drill two initial exploration wells within the asset. Lamu Oil and Gas, an Edgo Energy and QFB joint venture and the operator of block L14, will undertake a 2D seismic program in the country too, after the firm agreed a deal with Kenya's Ministry of Energy and Petroleum in December last year. Replacing a previously agreed 3D seismic commitment, the infill 621 mile 2D seismic project, which is scheduled to start in the third quarter of 2016, will image the high graded eastern sub-basin in order to define prospects and help the firm select a drill target.
Addressing investors at Africa Oil Week in October 2015, Erin Energy stated that it is planning a 3D seismic survey in Kenya's L16 and L1B blocks in late 2016. The company's seismic plans have hit a snag in relation to blocks L27 and L28 however, with Erin suggesting that a desired 3D acquisition of the blocks would only occur if the company obtains a farm-in partner.
Judging by the level of farm-in activity currently being seen throughout Kenya's acreage, it's likely that Erin will eventually find a company willing to shoulder some of the responsibility for exploration in the two blocks. As well as the acquisition developments outlined above, several other energy companies have bought into joint venture agreements over the past few months. Some of the more noteworthy transactions on this list include Maersk Oil's 25 percent farm-in to blocks 10BB, 13T and 10BA and Delonex's 25 percent farm-in to block 12A.
Since Kenya's first oil discovery in 2012, interest has been building around the country's oil and gas industry, even in spite of the current low oil price environment. As seen by the outlined examples, onshore exploration in the county is set to thrive this year, partly "due to the low cost of finding oil further inland", according to Standard Investment Bank Research Oil & Gas Analyst Eric Musau. The main challenge, however, is "how to get the resource to market", Musau said, who told Rigzone that "logistical expertise is key to ensure the region can actually monetize the resource".
Generated by readers, the comments included herein do not reflect the views and opinions of Rigzone. All comments are subject to editorial review. Off-topic, inappropriate or insulting comments will be removed.