OPEC Losing Its Grip On Oil Markets
|
Friday, February 26, 2016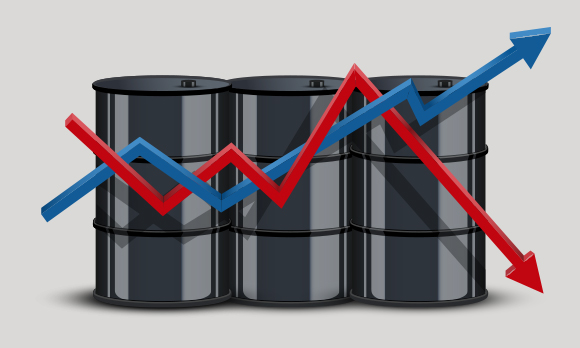 Lack of a unified message on display at IHS CERAWeek in Houston between OPEC and Saudi Arabia suggests disarray and decline of cartel, analysts say.
From their opposing positions on U.S. shale to whether freezing – or even cutting – oil production around the world is even possible, the Organization of Petroleum Exporting Countries (OPEC) and Saudi Arabia – its most significant member – appear to be reading from different playbooks.
Abdalla Salem El-Badri, OPEC's executive director, stopped short of outright blaming U.S. shale producers for the downturn in global oil markets, but he did say he doesn't see how shale and OPEC can live together.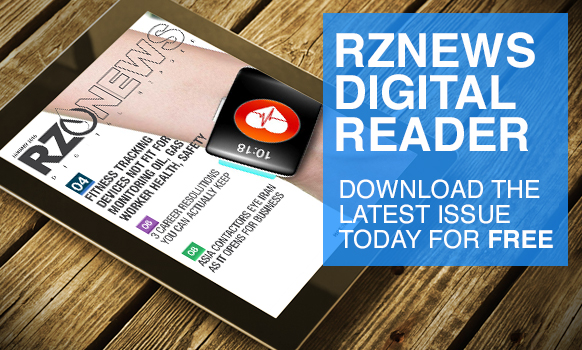 But in any event, freezing production or cutting production is the same thing, he said.
For his part, the following day, Saudi Arabia's oil minister Ali Al-Naimi said a freeze is a non-starter. And U.S. shale is a welcome addition to the market.
All of which begs the question: If a 56-year-old cartel and its largest member aren't on the same page, what's the point of the organization?
It could just be a marriage of convenience at this point. Delia Morris, senior market analyst at Rigzone Data Services, said El-Badri was speaking as much as he could for a fragmented group. That fragmentation was no clearer than when Al-Naimi said Saudi Arabia can survive even if oil prices drop to $20 per barrel, a price that would wipe out some other members' ability to produce oil and maintain their economies.
Al-Naimi said during his remarks at IHS CERAWeek that during the November 2014 OPEC meeting, there was a call to cut production, arresting the falling price of oil.
"But there was no appetite for sharing the burden. So we left it to the markets as the most efficient way to rebalance supply and demand," he said. "It was – it is – a simply case of letting the market work."
As Morris explained, a cartel has a certain function: to control output and prices. Al-Naimi's assertion that OPEC nations are simply letting the markets decide outcomes – a significant departure from maintaining member nations in OPEC – is contrary to its purpose.
The production freeze proposed by Russia and Saudi Arabia, along with lesser producer Qatar and the struggling Venezuela, has yet to capture the imagination of other producing nations. Under the terms of the accord, Russia and Saudi would only participate if Iraq and Iran agreed to freeze their production, too. Leadership in Iran, just ramping up its oil business after the lifting of western sanctions in January, has said they have no intention of slowing down now. Iraq, where there is no love lost with Saudi Arabia, is wracked with political unrest and hard currency is crucial, Morris said.
"OPEC is not really functioning. It's not serving its purpose and what disrupted them is shale," she said.
What's more, talk of a production freeze at January levels – which reflected record production levels – struck many as disingenuous.
"They're putting the onus on non-OPEC to act like a cartel and that's never going to happen," she said.
While OPEC producers are generally subject to the whims of their governments, western producers are not. And, as oil prices drop, U.S. producers need to produce more to maintain their balance sheets.
As such, Al-Naimi's comment during CERAWeek that "we're all in this together" doesn't hold up, Morris said. Competition drives the oil markets.
"The U.S. shale producers are the upstarts and they've messed up the whole oil world order and [OPEC] didn't see it – or the pace of the increase and how it would affect markets – coming," Morris said. "They're never going to get a uniform action. That's not how capitalism works."
Ethan Bellamy, managing director at Robert W. Baird & Co., said Saudi Arabia has no intention of freezing its production.
"Let's get real here. The Saudis have zero incentive to right-size supply, because they are the most liquid market participant and they are on the verge of destroying competitive production capacity. If I owned Ghawar [the world's largest conventional oil field, located in Saudi Arabia] and wanted to leave it to my grandkids, I'd grind all my competitors to a pulp, too, and jawbone about market share and global warming along the way," Bellamy said.
Rather, during the 18 months of the down cycle, it's become clear that OPEC can't – or won't – meet its primary obligation to its members to stabilize prices.
"They've proven themselves in this down cycle that their members are really looking after their own individual country or political bloc interests above all else," Morris said. "Once a cartel stops acting like a cartel, it would seem the end is nigh. Member nations are not losing anything by staying together and they won't gain anything by leaving, but OPEC is losing relevance and it's a function of the markets having changed. Cartels aren't meant to last forever."
Generated by readers, the comments included herein do not reflect the views and opinions of Rigzone. All comments are subject to editorial review. Off-topic, inappropriate or insulting comments will be removed.