Oil, Gas Senior Execs Focus on Workforce, Growth and Technology
|
Wednesday, February 24, 2016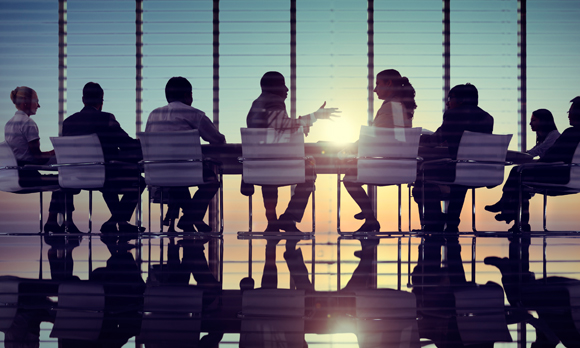 As low oil prices continue, senior executives from oil and gas companies focus on short-term and long-term strategies to stay competitive and grow.
BP plc's newly appointed deputy group chief executive Lamar McKay said the current downturn is among the most difficult he's seen in 35 years, adding that times today are "brutal" as he addressed IHS CERAWeek attendees Tuesday afternoon.
McKay, along with Mohammed Al-Qahtani, Saudi Aramco's senior vice president for upstream, and Steve Williams, president and CEO of Suncor Energy, discussed how their companies were responding to the low oil price environment.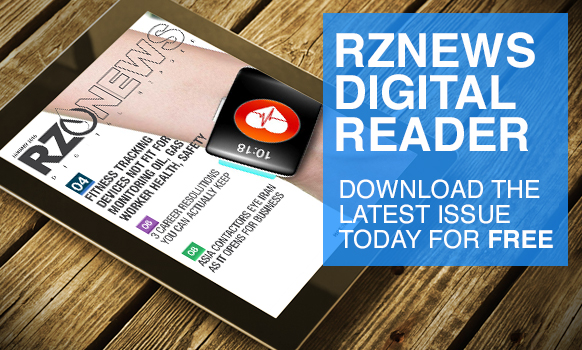 Al-Qahtani said the future course of upstream will be guided by the choices policymakers, regulators and consumers make now. He spoke of the "critical manpower shortages," in the industry, addressing the graying workforce and the complexity of maturing oilfields.
"It's hard to convince young men and women that they have a bright future in the oil and gas industry," he said. "I see a tough talent squeeze once the market picks back up."
Saudi Aramco has taken a long-term approach to this, said Al-Qahtani, by continuing to send hundreds of students each year to top earth sciences schools for undergraduate and graduate degrees. The company has also increased research and development funding by 60 percent in the last three years.
Suncor's Williams said Canada's oil sands is an industry only 10 years old and whose economics are not very well understood.
"We're almost not a part of the oil industry … a lot of the characteristics of the industry are very different," Williams said. "Our business is not one of exploration, development and production. It's largely capital investment projects that last for a long period of time."
Williams said during the downturn, Suncor has focused on operational excellence.
"We've been involved in continuing to finish our organic projects, carrying out some acquisitions through this stage," he said. "As an industry, we have to be more outspoken about our engagement in some of the environmental solutions."
BP's McKay said there was and is still a lot of insufficiency in the industry, but massive improvements are being made.
Utilization of technology is important to maneuver the downturn and McKay said virtually everything BP does is tied to technology in some way, but in order to make an impact, technology must be implemented in scale.
"We work especially hard with seismic imaging … with production technology, we look for giant resource bases such as Saudi Arabia and Canada," he said. We've said "we're going to try to balance for a cash flow somewhere between $50 and $60 for the near term."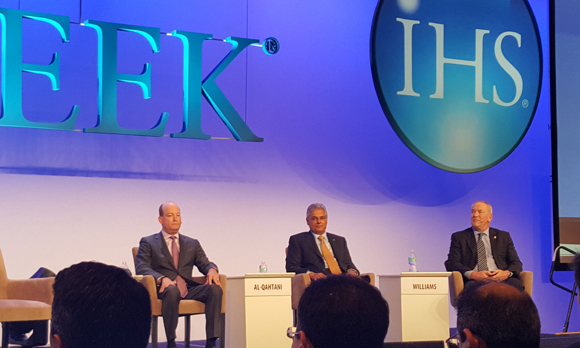 Pictured (l-r) are Lamar McKay of BP, Mohammed Al-Qahtani of Saudi Aramco and Steve Williams of Suncor Energy.
Generated by readers, the comments included herein do not reflect the views and opinions of Rigzone. All comments are subject to editorial review. Off-topic, inappropriate or insulting comments will be removed.