The Upstream Investment Outlook of European Oil, Gas Firms
|
Tuesday, November 24, 2015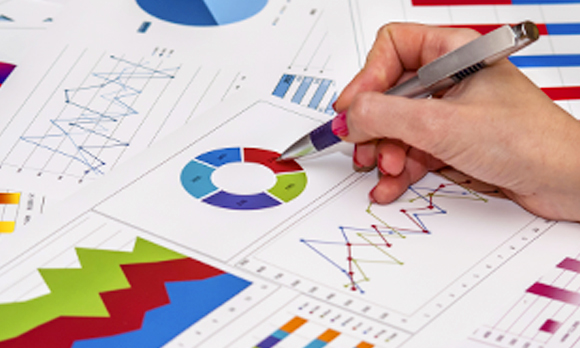 Rigzone looks at the current state of upstream investment among European oil and gas firms.
Following a continued low oil price that has seen the value of Brent hover at around $50 per barrel in recent months, compared to figures of more than $100 per barrel in 2014, a range of European oil and gas firms have reacted by decreasing their upstream investment.
French oil and gas company Total S.A. announced a significant reduction in upstream spend Sept. 23, when it revealed its plan to slash its capital and operating expenditure by billions of dollars within the next two years. The energy major, whose capital expenditures (CAPEX) hit a peak of $28 billion in 2013, is currently working on reducing its CAPEX to $23/24 billion in 2015 and intends to further reduce investment down to $20/21 billion in 2016, before "returning to a sustainable level of $17-19 billion from 2017 onwards", according to a company statement. Total's operating expenditure reduction target increased by 50 percent, from $2 billion to $3 billion by 2017, after the company managed to achieve 66 percent of the initial annual $1.2 billion savings target at the end of the first half of this year. Total also outlined its ambition to grow organically at 1 to 2 percent per annum post 2020, although analysts at Tudor, Pickering, Holt & Co International believed this aim was "questionable on the lower CAPEX target".
Spanish oil giant Repsol S.A. followed in Total's footsteps and stated in its 2016-2020 Strategic Plan Oct. 15 that it would be scaling back its upstream investment over the next five years. The company announced that its exploration and production unit will focus on just three core regions over the next half decade – North America, Latin America and South East Asia – and revealed that upstream capital expenditure will be cut by around 40 percent compared to 2014 levels. Repsol will also aim to sell off more than $7 billion worth of non-strategic upstream and downstream assets by 2020. In the company's previous Strategic Plan, which covered 2012 to 2016, Repsol targeted upstream activity in additional regions, including Europe and Africa, and aimed to inject around $3.6 billion into its upstream unit per year. Investment bank Jefferies said it saw Repsol's latest plan as "positive" and noted that the firm's "ambitious strategy" should bring its debt down to levels that are more in line with its peers by 2017/2018.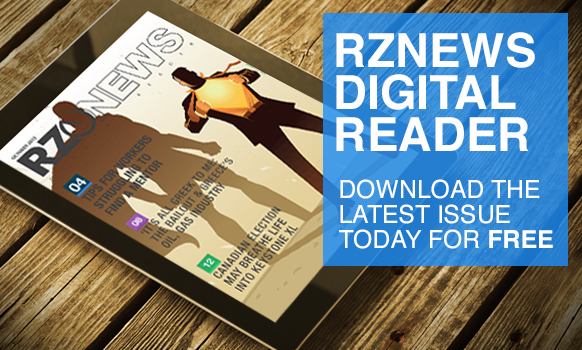 British oil and gas firm BP plc followed the trend of reducing future capital expenditure by lowering its CAPEX to between $17-19 billion a year through to 2017. The group's 2015 CAPEX is expected to come in at $19 billion, despite predictions in the region of $24-26 billion a year ago. Total divestments since October 2013 are anticipated to hit the $10 billion mark by the end of 2015 and BP expects to agree a further $3-5 billion worth of divestments next year, before returning to a rate of around $2-3 billion a year thereafter. BP stated in its 3Q results that proceeds from these divestments will help it manage "continuing oil price volatility".
Norway's largest oil company, Statoil ASA, has scrapped four years' worth of drilling in less than 18 months by cancelling or suspending rig contracts, according to Bloomberg calculations based on Statoil statements, and the energy firm has delayed the production start-up of the Aasta Hansteen and Mariner fields from 2017 to the second half of 2018. In its 3Q results released Oct. 28, which were described as "weak" by analysts at Jefferies, Statoil said that it was cutting its capital expenditure by $1 billion to $16.5 billion in 2015 and confirmed that it will be delivering efficiency improvements with pre-tax cash flow effects of around $1.7 billion from 2016. In June of this year, the company also revealed that up to 1,500 employees and more than 500 consultants could be let go by the end of next year.
In another show of decreased upstream investment among European oil and gas firms, Eni's exploration and production segment reduced its capital expenditure by 19 percent year on year in the third quarter of 2015 to $2.34 billion, compared to 2.91 billion in 3Q 2014. Announcing its intentions for upstream spend in the future, the Italian major stated in its 3Q results Oct. 29 that it will carry out "efficiency initiatives", relating to operating costs, and aim to "optimize investments" in order to cope with the negative impact of a lower oil price environment. British oil and gas company, BG Group, announced in its 3Q results Oct. 30 that its cash capital expenditure in 2015 is expected to be around $6.5 billion, which is roughly 30 percent lower than 2014, due to the lower oil price and the energy firm also revealed that its 2015 cost and efficiency program is on track to deliver "at least" $300 million in savings this year.
Anglo-Dutch major Royal Dutch Shell plc, which expects to finalize a deal to acquire BG Group in early 2016, followed the declining upstream spend trend and stated Nov. 3 that it was "pulling all levers to manage through the current oil price downturn" including a 10 percent reduction in operating costs and a 20 percent reduction in capital spending in 2015, totalling $11 billion. The firm has also cut its workforce by more than 7,000 people so far in 2015 and identified a further $1 billion of pre-tax synergies to bring cost savings from combining its business with BG to a total of $3.5 billion by 2018. Shell also announced Oct. 27 that it would shelf an oil sands project in Alberta, which it had already invested billions of dollars in, and decided in late September to cease exploration activity offshore Alaska, taking a large financial hit in the process.
Austrian oil and gas firm OMV's upstream capital expenditure reduced 39 percent year on year to $538 million in the third quarter of 2015, from $884 million in 2014, with the group's total exploration expenditure decreasing to $153 million in 3Q 2015. OMV's exploration spend was 37 percent lower than last year's figure during the same period, mainly due to the company's lower activity levels in New Zealand and Norway. In addition to announcing in October that the company will reduce its overall global workforce by 10-12 percent, Danish oil and gas firm Maersk Oil revealed Nov. 6 that it expects its exploration costs in 2015 to be almost $300 million lower than last year, due to a reduction in exploration activity. The company anticipates that its exploration spend in 2015 will come in at around $500 million, which marks a significant decrease from the $765 million the company spent last year on exploration, and stated that its exploration activities have been reduced "in light of the oil price expectations" and the firm's "disappointing" exploration results over the past couple of years.
Going against the trend of shrinking upstream expenditure, Russia's Gazprom revealed Oct. 20 that it will increase its investment spend in 2015 by $3.70 billion. Despite this increase however, Gazprom is also implementing a cost optimization program for 2015 with expected cumulative savings of $270 million. Hungarian oil and gas company MOL Group's upstream segment also decided to go against the tide by increasing its CAPEX and investments by 31 percent year on year to $263.43 million in 3Q 2015, up from $198.61 million the year before, although the business did post a 99 percent reduction in operating profit, year on year.
Upstream investment among European oil and gas firms certainly appears to be declining in the face of a continued low oil price, despite certain energy firms trying to buck this trend. It's difficult to predict the direction of prices in the near future, but if they continue to go down, the industry could see an even greater reduction in upstream spending.
Generated by readers, the comments included herein do not reflect the views and opinions of Rigzone. All comments are subject to editorial review. Off-topic, inappropriate or insulting comments will be removed.