Oil Deal of the Year: Mexico Set for $6B Hedging Windfall
|
Sunday, November 22, 2015
Mexico is set to get a record payout of at least $6 billion from its oil hedges this year, according to data compiled by Bloomberg.
(Bloomberg) -- Mexico is set to get a record payout of at least $6 billion from its oil hedges this year, according to data compiled by Bloomberg.
The Latin American country locks in oil sales as a shield against price declines through a series of financial deals with banks including Goldman Sachs Group Inc., JPMorgan Chase & Co. and Citigroup Inc. For 2015, Mexico guaranteed sales at almost $30 a barrel higher than average prices over the past year.
The 2015 payment, due next month, is set to surpass the record from 2009, when the Mexican government said it received $5.1 billion after prices plunged with the global financial crisis. The country's crude has fallen by almost half over the hedging period so far this year. Crude sales historically cover about a third of the government budget.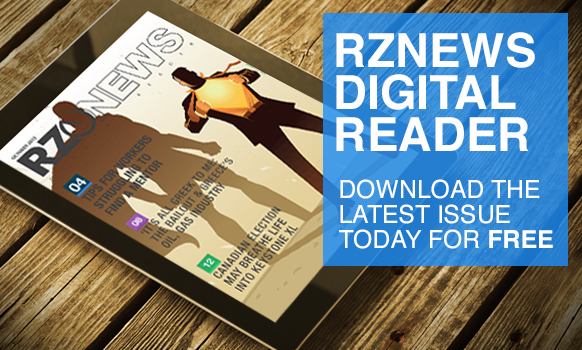 "The windfall is huge," said Amrita Sen, chief oil analyst at Energy Aspects Ltd., a London-based consulting company. "This gives Mexico breathing space."
The hedge, which runs from Dec. 1 to Nov. 30, covered 228 million barrels at $76.40 each for the Mexican oil basket, according to government documents and statements. With less than two weeks to the end of the program, the basket has averaged $46.61 a barrel over the period.
The difference would result in a payment of around $6.8 billion, not including fees. The final figure could vary from the Bloomberg estimate as some details of the hedge aren't public and oil prices will change over the next two weeks. The Mexican oil basket fell on Nov. 18 to $33.28 a barrel -- its lowest since December 2008.
Mexico's Finance Ministry didn't respond to calls and e-mails seeking comment on the hedges and Deputy Finance Minister Fernando Aportela declined to provide an estimate Friday of how much money the Latin American nation would get from the program. The government will receive the proceeds in the first half of December, he told reporters in Mexico City.
The payout would dwarf the profitability of the biggest commodities trading houses and oil hedge funds. Glencore Plc, the world's largest commodity trader, told investors it expects earnings before interest and taxes of as much as $2.6 billion in 2015 from its trading unit.
The Mexican government paid $773 million last year to lock in prices, the government said last year. The annual Mexican hedge, which is closely watched by the oil market and often moves prices, is probably the largest undertaken by a national government, the chief economist for the country's Finance Ministry said in 2012.
While in 2009 the price of the Mexican oil basket, which serves as a benchmark for the hedge, recovered through the year, this time it has weakened as time went on and therefore would trigger a larger payout.
'Good Move'
"2015 could have been a much worse year for the government if they hadn't hedged it," said Joydeep Mukherji, managing director at Standard & Poor's in New York. "This was a very good move from the risk management perspective to lock in a higher price than they would have gotten just on a spot basis."
Mexico used Citigroup, Goldman Sachs, JPMorgan, Morgan Stanley, BNP Paribas SA, Barclays Plc and HSBC Holdings Plc to implement its 2015 hedge, the central bank said in June following a public-information request by Bloomberg. The banks typically also hedge themselves in the futures market.
The windfall will be a boost for Luis Videgaray, Mexico's finance minister. This year, Mexico completed its hedge for 2016 in August rather than in November as usual, in an apparent effort to lock in higher prices.
Few other commodity-rich countries have followed suit with similar hedging programs. Ecuador locked in oil sales in 1993 and, after losses triggered a political storm, nation never tried it again. Colombia, Algeria and even Texas have experimented with locking in prices. More recently, oil importers Morocco and Jamaica have hedged against rising energy prices, while Ghana, the world's second-largest exporter of cocoa, hedges the price of beans.
--With assistance from Carlos Manuel Rodriguez and Brendan Case.
To contact the reporter on this story: Javier Blas in London at jblas3@bloomberg.net. To contact the editors responsible for this story: Will Kennedy at wkennedy3@bloomberg.net Dan Stets, David Marino.
Generated by readers, the comments included herein do not reflect the views and opinions of Rigzone. All comments are subject to editorial review. Off-topic, inappropriate or insulting comments will be removed.