Oil at $60 Is the Magic Number for BP in Prolonged Downturn
by Bloomberg
|
Rakteem Katakey
|
Wednesday, October 28, 2015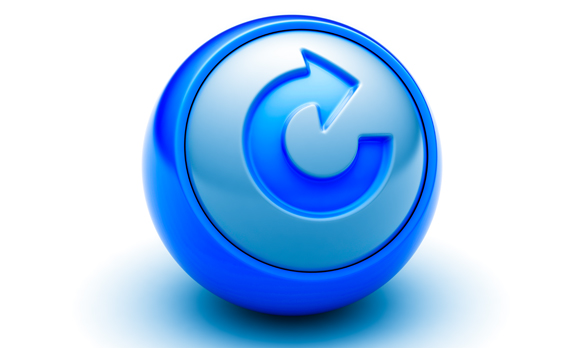 BP, one of the first companies to predict a prolonged price downturn, has "reset" its business to generate surplus cash flow with oil at about $60 a barrel by 2017.
(Bloomberg) -- For Europe's biggest oil companies, $60 is the magic number.
BP Plc, one of the first companies to predict a prolonged price downturn, has "reset" its business to generate surplus cash flow with oil at about $60 a barrel by 2017. It joins Total SA, which last month unveiled investment cutbacks and project delays that will enable it to fund dividend payouts in the same circumstances without the need to borrow.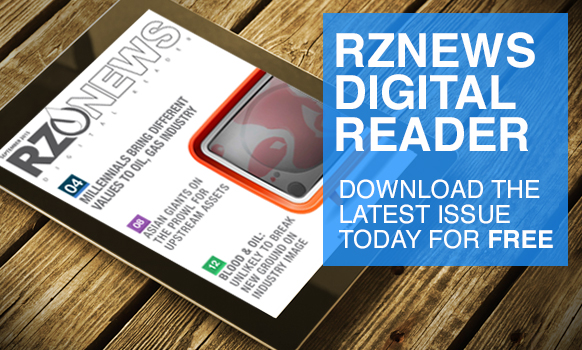 A year after oil sank into a bear market, the industry is preparing for an extended downturn, with drillers slashing investments in exploration and production by a record 20 percent this year, according to International Energy Agency. With third-quarter earnings season barely under way, producers in the U.S. have already written down the value of their assets by $6.5 billion. BP's Chief Financial Officer Brian Gilvary doesn't expect a recovery in prices until late 2016.
"For the next nine months, I can't see any up move," Gilvary said in an interview Tuesday. "We're in the process of resetting the company. Fortunately, we had a sense that the oil price is going to go low sooner than most people anticipated."
BP, Europe's third-largest oil company, said Tuesday it will cut capital spending to about $19 billion this year after investing roughly $23 billion in 2014. Annual spending will remain curtailed at $17 billion to $19 billion to 2017, the company said as it reported a 40 percent drop in third-quarter profit.
Total, Europe's No. 2, has similar plans, trimming investment to $20 billion to $21 billion in 2016 from as much as $24 billion this year, the company said at its annual strategy update last month. Like BP, it plans annual capital spending of $17 billion to $19 billion in 2017, down from a previous target of $20 billion.
Safe Dividends
The cuts are intended to keep the companies' dividends safe.
In the first nine months of this year, with Brent crude averaging about $56, BP's cash flow from operations and asset sales totaled $16.9 billion, not enough to cover $18.5 billion in capital expenditure and dividend payouts, according to the company. If oil recovers to around $60 in two years, the companies say they will have sufficient cash flow to maintain payouts to shareholders while still investing in new projects for the future.
"Total first and now it's BP," said Alexandre Andlauer, a Paris-based oil sector analyst with AlphaValue SAS. "The aggressive cost cutting is laying the road towards that target. Maybe there's more to come with more companies announcing earnings later this week."
Delayed Recovery
Norway's Statoil ASA reports third-quarter earnings Wednesday, while Royal Dutch Shell Plc, Total and Italy's Eni SpA follow on Thursday.
Shell is already planning for a long stretch of low prices, Chief Executive Officer Ben Van Beurden said this month. While there may be "the first mixed signs for recovery," the resilience of the U.S. shale industry and ample crude stockpiles suggest it'll take time to rebalance demand and supply, he said.
Brent crude has dropped 45 percent in the past year due to a global supply surplus caused in part by rising output from U.S. shale producers. The price averaged $51.30 in the third quarter, the lowest since 2009. The international benchmark will rise to $63.73 in 2017, according to analyst estimates compiled by Bloomberg.
Tough Period
"Bob Dudley is saying BP can adapt to this tough period," according to Oswald Clint, London-based analyst at Sanford C. Bernstein Ltd. "We believe him."
The company's third-quarter profit beat analysts' estimates as it increased earnings from refining crude and trading natural gas. Clint joins analysts including Barclays Plc's Lydia Rainforth and Oddo & Cie's Ahmed Ben Salem who predict that the third quarter may mark a low point for European oil companies' earnings as the cutbacks help them ride out the slump.
To be sure, BP and its peers may not be done swinging the axe.
There's no guarantee that oil will rebound to $60 by 2017. The supply surplus is bigger than initially anticipated and crude could fall as low as $20 a barrel, Goldman Sachs Group Inc. said last month. The world is facing a "long winter in commodities," Morgan Stanley Investment Management Inc.'s Head of Emerging Markets Ruchir Sharma said Sept. 14.
"The oil price has come off a cliff at a rate we haven't seen before," Gilvary said. If it's below $60 in 2017 "then we've demonstrated this year we have a lot of things in our armory to be able to look at the sources and uses of cash."
To contact the reporter on this story: Rakteem Katakey in London at rkatakey@bloomberg.net. To contact the editors responsible for this story: James Herron at jherron9@bloomberg.net Rachel Graham.
Generated by readers, the comments included herein do not reflect the views and opinions of Rigzone. All comments are subject to editorial review. Off-topic, inappropriate or insulting comments will be removed.