Industry Needs Better Understanding of Cost-Cutting Consequences
|
Wednesday, September 30, 2015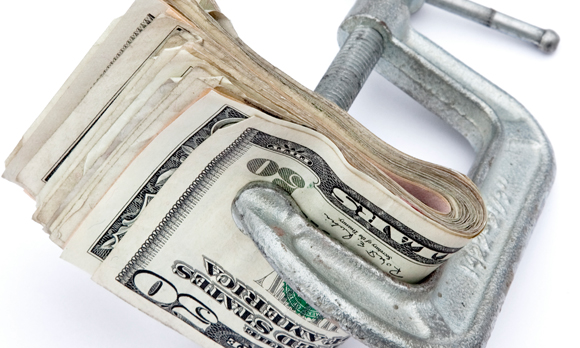 The oil and gas industry needs to measure and understand the long-term consequences of cost-cutting, industry officials said at the SPE ATCE 2015 Conference.
Cost cuts are necessary as the oil and gas industry weathers its current downturn, but industry needs to measure and better understand the long-term consequences of these costs.
The results of these cuts come at a price that isn't seen right away: the reliability of equipment performance, said Shauna Noonan, completions technology manager with ConocoPhillips in Houston, during a panel discussion Sept. 29 at the Society of Petroleum Engineers' 2015 Annual Technical Conference and Exhibition. The discussion by a panel of industry experts focused on how to manage the future impact that the current round of cost-cutting will have on the global oil and gas industry.
"We as management and engineers, don't know what the ultimate price is when we cut costs," said Noonan. "Historically, we haven't documented what we have done; we just publicize the upfront cost savings."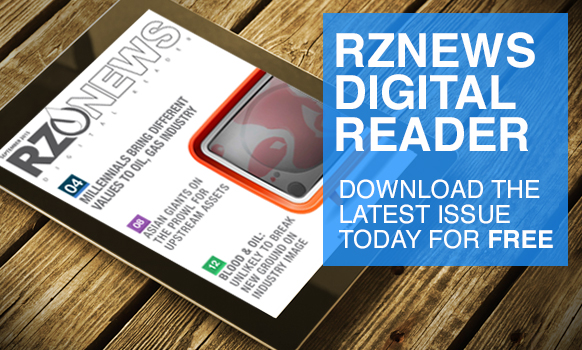 When cost cuts are made, management doesn't adjust expectations on equipment performance and reliability as a result of actions taken. Little to no accountability exists either on equipment failures resulting from cost cutting due to the lag time between both, something that Noonan would like to change.
At the first sign of a downturn, calls for cuts typically are made across oil and gas organizations. First, contract management and supply chain departments go into battle to negotiate prices with suppliers and providers and consolidate offerings. While these result in savings, no mention is made of the damaged relations between operator and provider. And in many cases, companies get what they pay for in terms of quality. When production declines because of equipment failures one to two years later, management gets upset with the production engineer and the equipment provider. In the worst case scenario, management gets upset with the technology itself and wants to replace it, said Noonan.
Factors that can impact downhole equipment reliability and are subject to cost-cutting include data quality. The people, money and resources needed for data collection, interpretation and qualification programs sometimes are the first to get cut. Quality of completion can also suffer, as companies usually seek quick savings by running smaller casing. But this forces production engineer to run smaller production tools and artificial lift systems that may be less reliable, said Noonan.
Equipment that is fit-for-purpose for a well's environment is ideal, but in times of cutbacks, operators tend to use whatever's in stock or less-than-optimal equipment due to price. Operators also tend to try and refurbish existing equipment rather than replacing it altogether, or switch to cheaper materials to achieve cost reductions. The level of checks and auditing on quality of manufacturing – and equipment qualification and testing – also tends to decline during a downturn. Equipment qualification and testing also doesn't get done as much during a downturn. Inspection failure and analysis of why equipment fails is critical, but the time and money devoted to this area also tends to be one of the first things cut during a downturn, Noonan said.
Citing a 2002 study conducted for the U.S. federal government by NACE International – which estimated the elimination of corrosion prevention programs would cost the oil and gas exploration and production sector approximately $1.4 billion – Noonan said that the industry is collectively responsible for making cost-cutting decisions. To address the issue, the industry needs to document and communicate both how cost cuts could impact operations, and what the actual impact of those cuts are. Equipment reliability issues that resulted due to cost cuts need to be specifically documented, so that management can be aware of possible failures when budgeting and scheduling more rigs. The actual impact also should be recorded so the company can learn from mistakes and celebrate success stories. Management should take the initiative on this documentation – and roll up their sleeves and help mitigate the effects of these cuts – and employees in the company as a whole should contribute to this effort.
Quoting Red Adair, Noonan noted that, "If you think hiring a professional is expensive, just wait until you hire an amateur."
Well Cost Efficiency, New Metrics Needed for Drilling, Completions
In terms of drilling and completions, industry should focus on increasing well cost efficiency, not just the cost of constructing a well. It also should reconsider what metrics it's using to measure wells, said David Curry, Baker Hughes technology fellow and SPE technical director for drilling and completion. Instead of cost per square foot of well drilled, perhaps industry should look at cost per cubic feet of reservoir that is accessed or ideally, evaluate wells by cost per barrel of hydrocarbon produced.
Wells are drilled to meet either or both of two objectives: accessing the reservoir and gathering subsurface data. While data collection programs may be easily viewed as a cost-cutting target, companies should consider the cost of the data they don't collect, said Curry. This cost could be poorer subsurface models, slowing the drilling learning curve and resulting in less than optimally located wells and inefficient production.
Good pore pressure determination and good geomechanic models enable better well performance. Whatever the solution, "when we look at cost efficiency, we shouldn't compromise subsurface models we create with insufficient data collection either pre-drill or while we drill," said Curry.
Technologies are available that can reduce cost while maintain efficiency include solutions for cost-effective well revitalization. These include the deployment of electric submersible pumps on coiled tubing into live wells to increase productivity. The deploy redrill well completions can be delivered through tubing without pulling tubing. Reentry drilling through coiled tubing or tubing rotary drilling can allow companies to exploit both existing surface and downhole infrastructure to access stranded reserves. Measurement-while-drilling and logging-while-drilling tools also can de-risk re-entry of a well.
The industry also can "future proof" wells by designing wells with the flexibility to adapt to changing conditions and demands of wells throughout their lifetime. Intelligent production systems, autonomous inflow control devices, and self-healing cement – which industry hasn't exploited as much as it could – are solutions, but companies also should be thinking about lateral friendly completions and easy exit ports to facilitate plugging and abandonment at the end of a well's life.
"Don't make it a major challenge for the next generation to abandon a well," said Curry.
Factory drilling doesn't have mean drilling the same well each time, said Curry, citing as a possible model for oil and gas a Mini-Cooper production facility in the UK. At the facility in Oxford, UK, variances of the Mini are custom-built on an assembly line. With so many options on configurations, Mini said they expect never making the same car twice. Curry believes that this thinking – standardization of well types and modular completion components – can be used to drive down well construction costs. These will allow us to customize completion to conditions we encounter in well. Using this approach means that operators will need to be able to make fast decisions. One solution is pre-built decision trees around standard well types. Curry said this approach is being used by a UK Continental Shelf operator in North Sea to drive down development costs of a particular reservoir.
Automation is another possible route industry can take for driving down well construction costs. Automated systems don't have to remove the drivers from cars or workers from rigs, but makes it easier for the driver and worker by not requiring them to focus on driving and drilling and operating all aspects of the car or rig. Automated smart limits, which can keep wellbore pressure within allowable limits so wellbore integrity isn't threatened, as well as automated standard practices, and automated problem detection and mitigation, can let the driller focus on well construction. Most of the automation technology is in the pre-commercial stage. While it may be tempting to cut research spending in this area, the industry will pay a price later for such cuts.
Insufficient engineering guarantees that we make inefficient wells, said Curry.
"The new reality is that, however long it lasts, we are making fewer wells. Let's not throw away all our people this time around. Instead, let's use them to put more engineering time into wells to make them more efficient."
By keeping people and building their capabilities, the industry will be ready when drilling picks up again, and can drive down future costs by using the time now to get it right.
Curry noted that contract structures in the industry need to align the interest of everyone involved in well construction "so we're all trying to achieve the same low cost high efficiency wells." Cost approaches such as day rates, charge per circulating hour, and book price minus 25 percent, do nothing to encourage collaboration among all parties.
Finally, Industry also has to be careful about how it publicly presents cost-cutting initiatives. Too often, a public antagonistic towards industry interprets cost-cutting as a pursuit of profit at the expense of safety.
"We have to make sure any cost-cutting we do isn't misrepresented."
Generated by readers, the comments included herein do not reflect the views and opinions of Rigzone. All comments are subject to editorial review. Off-topic, inappropriate or insulting comments will be removed.