Focus on Operational Efficiency Needed in North Sea
|
Tuesday, September 08, 2015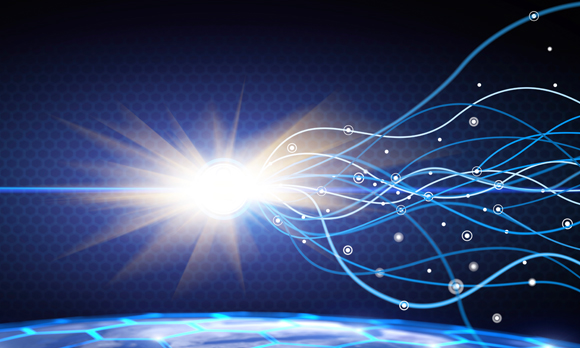 Digital oilfield technology and better business decisions and processes are needed to enhance efficiency in North Sea oil and gas operations, and industry official said.
The North Sea oil and gas industry's main reaction to low oil prices needs to focus on addressing the underlying issue of operational inefficiency, an industry official told Rigzone in a recent interview.
While unit cost and increased activity have contributed to increased North Sea operating costs, the single biggest cause of rising costs in the basin is inefficiency in operations. What's interesting about the latest efficiency initiative launched by Oil & Gas UK is the move from cost-cutting to efficiency to transformation, Petrotechnics Ltd. CEO Phil Murray told Rigzone in an interview on the sidelines of the SPE Offshore Europe Conference Tuesday in Aberdeen.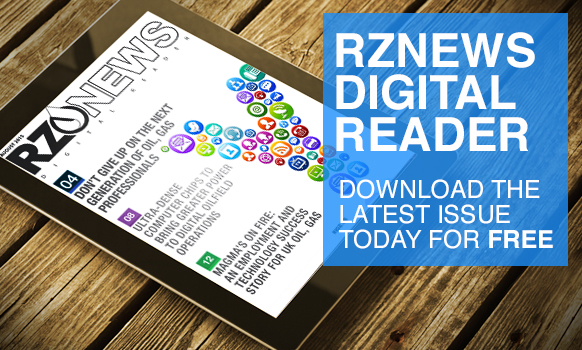 Operational inefficiencies are not new to the oil and gas industry, but oil price upswings in a cyclical market has offset the effect of inefficiencies, allowing them to remain. Seven years ago, Murray was asked to speak at a conference on operational inefficiency in light of the 2009 oil price decline. But by the time the conference rolled around, oil had rebounded to $70/barrel and kept rising, saving the industry from inefficiency.
If the industry is to survive in what BP CEO Bob Dudley expects to be a "lower for longer" price environment, the industry will need to address these inefficiencies and the costs associated with them, said Murray, whose company focuses on improving operational efficiencies in oil and gas.
"Historically, we've let ourselves off the hook."
The industry has been good at cost reduction, but not good at addressing inefficiency, Murray said. Transformation is even more difficult. The industry's cyclical nature makes this so – if everyone is waiting for oil prices to rebound, they don't have to change.
In upstream oil and gas, inefficiencies and poor quality don't hit companies like they would automobiles on a showroom floor, Murray said. The lack of consumers in upstream oil and gas means that that drive and competition doesn't exist like it does in the automotive industry.
"We need to work harder to build that drive into the way we operate."
This drive includes standardization of equipment, said Murray, who saw attempts towards standardization while working in industry 25 years ago. In a margin-driven business, a company will seek ways to save while enhancing revenue and productivity. In a business not driven by standardization, the luxury of bespoke production can be afforded.
"We constantly say we can learn lessons from the automotive and aerospace industries," said Murray. "We know what those lessons are. We need to apply them."
Will this finally change? If there was ever a time for change, that time is now, particularly in the North Sea Basin, due to the perfect storm of low oil prices, high costs, mature basins, declining production efficiency and aging infrastructure. Companies will need to look at and address their risks in a new way to boost production performance.
Digital oilfield technology has transformed other industries, but has yet to hit the oilfield. Murray believes this technology is one of the levers that oil and gas companies can pull to enhance efficiency.
Workers from the executive level to the oilfield worker holding the wrench need the power to make better decisions; the intelligent use of digital technology is the solution to industry's Big Data problem, Murray added. Being able to visualize data in a new way can help CEOs determine if their company faces more or less risk in a year, or whether supervisors can postpone a job.
"Everybody is talking about risk, but we don't have tools to help people manage that," said Murray. "What we're talking about is using technology we have now to create a common currency of operational risk."
By looking at risk in the same way a financial balance sheet is examined, companies can determine whether to invest in improving maintenance, standardization, or another area.
And rather than setting safety against production, risk should be managed in a holistic way to lower risk while raising production.
"This is what manufacturers have learned," Murray commented. "When they built quality into their manufacturing system, their quality went up."
By implementing routine risk management into oil and gas operations, quality will rise as well.
"The industry has a track record for meeting challenges and meeting them well," said Murray. "The North Sea is a great example."
But events such as the 2010 Deepwater Horizon incident serve as reminders of the consequences of getting it wrong. There's no substitute for expertise, Murray said, noting that the industry can't afford to lose expertise. More collaboration and sharing of lessons learned is needed in the industry.
"The number of times of repeating mistakes is not a smart things to do."
In addition to digital technology, business processes must be developed to allow information to be shared across the process gaps that exist within companies. A company may have great key performance indicators, but the world could be falling apart around them, Murray said.
"The equipment on an offshore platform doesn't care who you work for. Without the cohesive force of a customer such as in the automotive industry – where if a car doesn't work, it doesn't work – it's easy for silos to crop up within companies."
The other sort of gap that exists is between the plans and the reality of oil and gas operations. Particularly in the North Sea, many plans are done onshore. Better collaborative technology exists to address the gap between plans and realities for oil and gas, but better business planning and processes are needed with the actual execution of projects, Murray said.
"It may be complex, but it doesn't have to be complicated."
Read other Offshore Europe 2015-related news at bit.ly/1UyQBy7.
Generated by readers, the comments included herein do not reflect the views and opinions of Rigzone. All comments are subject to editorial review. Off-topic, inappropriate or insulting comments will be removed.