Walking Oil Rigs Spur Cheaper, Quicker Drilling in Supply Glut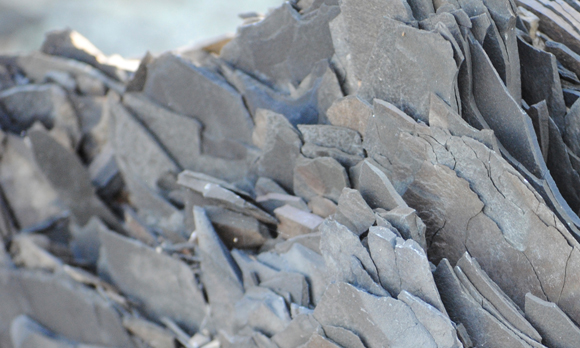 More efficient drilling rigs that cost a third less than just a year earlier are changing the face of the US shale industry, helping boost per-rig output in the 4 largest fields by at least 40%.
(Bloomberg) -- Have you ever seen an oil rig walk?
Some of the newest rigs can travel hundreds of yards to the next well under their own power, lurching along like 150-foot- tall robots on hydraulic legs that raise the equipment five inches at a time, nudging forward at about a foot per minute. While that sounds slow, it is faster and cheaper than dismantling a rig and trucking the parts to a new site nearby.
More efficient drilling rigs that cost a third less than just a year earlier are changing the face of the U.S. shale industry, helping boost per-rig output in the four largest fields by at least 40 percent since the crude price plunge began in 2014. While helping producers pump more oil, the new rigs have a downside. Companies such as Helmerich & Payne Inc., Nabors Industries Ltd. and Patterson-UTI Energy Inc. that provide the equipment face investor concern that the improvements they've made might translate into fewer sales in the future.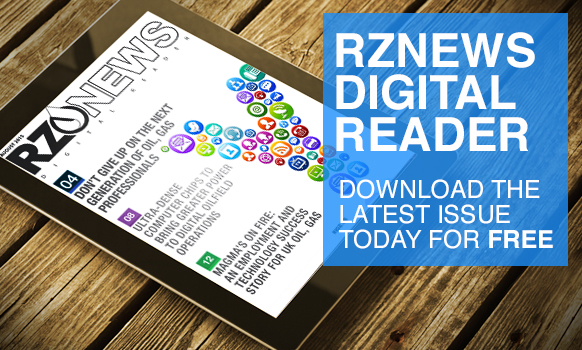 Producers "are being incentivized to continue drilling to keep cash coming in the door because costs have come down so much," Rob Desai, an analyst at Edward Jones in St. Louis, said in a telephone interview. "Even though the rig count is down by half, you can do more with the half that's still working."
US Production
Even though the number of rigs has dropped by more than half since prices began falling in June of last year, U.S. output is down just 3.3 percent from a four-decade high.
The rigs aren't the only factors increasing efficiency in U.S. oil fields. Over the past few years, service companies such as Schlumberger Ltd. and Halliburton Co. have also been crafting more efficient systems to complete wells, including the use of 3-D seismic imaging that can track where cracks are going in the oil-soaked rock underground.
The newest rigs, though, are making a substantial difference at a time when producers, historically heavy users of debt to fund exploration, need to keep cash flowing as prices remain mired at around $40 a barrel.
Anadarko Petroleum Corp. plans to boost the number of horizontal wells it drills this year in Colorado's Wattenberg play to more than 380 from about 360 last year, employing just a little more than half the number of rigs it used in 2014, said John Christiansen, a spokesman for The Woodlands, Texas-based producer.
Better Technology
"Technology continues to improve and enhance the way we're able to do things," Christiansen said. "The walking rig is another evolution in that process."
Rigs have been improving since the shale revolution began almost a decade ago. The so-called AC rigs of today run on alternating current, enabling drillers to tweak the power going to different components, such as the mud pumps that shoot fluid into the well and the top drive that controls the drilling. The older, mechanical rigs were less accommodating, with a series of belts and pulleys that powered all of the components equally.
The walking rigs allow producers to take advantage of a new system of "pad" drilling in which clusters of wells are drilled within a small area. Giving the rigs mobility cuts both costs and time in moving them, said James West, an analyst at investment bank Evercore ISI in New York.
At the same time, the day rate for renting the most advanced rigs has fallen to about $20,000 from a high of as much as $30,000 last year, according to West. With the price of oil down, equipment suppliers have had to trim their own prices to stay competitive.
Cannibalizing Demand
While newer technologies will cannibalize some rig demand, there will still be a need for a wide variety of rigs, said Sean Roach, vice president of drilling systems and services at Schramm Inc., a West Chester, Pennsylvania-based maker of walking rigs. Shale producers are taking the toolbox approach to drilling, with a variety of rigs for different types of wells, he said.
Nonetheless, Desai of Edward Jones said he doesn't see how drilling contractors will be able to keep expanding their rig fleets after the rollout of new, more sophisticated rigs over the past few years.
"We need fewer rigs than we did a while ago for the same amount of production," he said. "That is kind of a long-term fear we have for the onshore drilling market."
--With assistance from Dan Murtaugh in Houston.
To contact the reporter on this story: David Wethe in Houston at dwethe@bloomberg.net. To contact the editors responsible for this story: David Marino at dmarino4@bloomberg.net Reg Gale, Dan Stets
Generated by readers, the comments included herein do not reflect the views and opinions of Rigzone. All comments are subject to editorial review. Off-topic, inappropriate or insulting comments will be removed.