As Canada's Oil Debt Soars to Record, an Industry Shakeout Looms
by Bloomberg
|
Ari Altstedter
|
Wednesday, August 19, 2015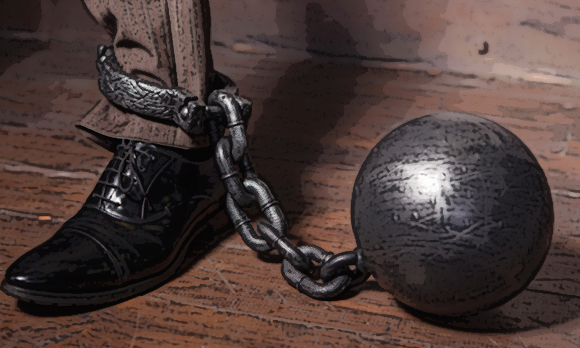 Canadian energy companies' debt loads are the heaviest in at least a decade, boosting concern that some won't survive the collapse in crude prices.
(Bloomberg) -- Canadian energy companies' debt loads are the heaviest in at least a decade, boosting concern that some won't survive the collapse in crude prices.
Trican Well Service Ltd., Canada's largest fracking service provider, said last week it may be unable to continue because it's in danger of breaching the terms of its debt. It's the latest firm to see crude's descent to a six-year low sap the cash flow needed to meet financial obligations.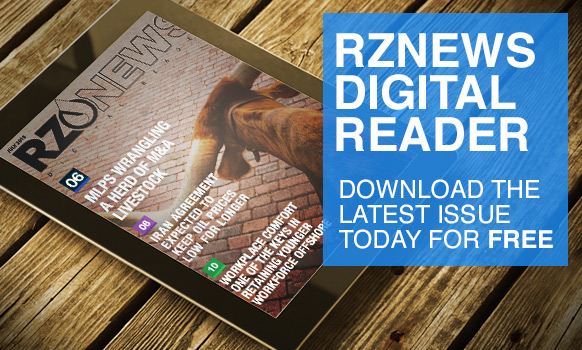 Oil's plunge has pushed a measure of the average debt burden among Canadian energy firms to the highest since at least 2002, and another measure of their ability to make interest payments to the third-lowest level in a decade, according to data compiled by Bloomberg. Facing some of the highest production costs in the world and carrying more debt than U.S. peers, the Canadian industry has become ripe for acquisitions.
"Your ability to be an ongoing entity is certainly decreased," said Jason Parker, head of fixed-income research at Bank of Montreal. "You'll see larger, more financially affluent entities coming in and picking away at those properties."
Debt Service
Energy companies in the Standard & Poor's/TSX Composite Index had an average of 3.1 times more debt than earnings as of their latest quarterly report, the highest ratio in Bloomberg data going back to the middle of 2002. That measure, a gauge of a firm's ability to repay its obligations where a higher number indicates greater difficulty, has surged this year amid the global oil glut that's depressed prices and earnings.
Another ratio, measuring how much greater earnings are than interest expenses, plummeted to the third least in a decade at the end of last year, suggesting there's less money to service the borrowings.
The heavy crude that many Canadian firms pump sells at almost the widest discount in a year relative to the U.S. benchmark. At $24.22 per barrel on Wednesday, the price is below the cost of production for many companies.
For James Jung, who rates the debt of Canadian oil companies at DBRS Ltd. in Toronto, that divides the country's industry into winners and losers, with those who have stronger balance sheets and lots of cash in a position to take advantage as more peers struggle with debt.
'War Chest'
Some of Canada's largest oil exploration and production companies, including Suncor Energy Inc., Husky Energy Inc. and Imperial Oil Ltd., are in the top 20 in the country in their ability to repay debt or to cover interest payments, Bloomberg data show.
"Some of the integrated E&P players are actually swimming in cash and need to figure out how to spend a liquidity war chest," said DBRS's Jung. "If there are M&A activities, those with a significant liquidity war chest will be in a better position to pursue."
BMO's Parker, meanwhile, sees the world's biggest oil companies -- all of them foreign -- as potential acquirers in Canada.
The combination of low oil and high debt has already spelled trouble for some Canadian firms. Southern Pacific Resource Corp. filed for creditor protection in January, while Connacher Oil and Gas Ltd. was forced to hand itself over to lenders to stay in business. Lightstream Resources Ltd. engineered a distressed-debt exchange last month, saying it's willing to sell assets.
Deal-Ready
Other oil producers whose debt levels are among the highest in Canada are Paramount Resources Ltd. and Baytex Energy Corp., Bloomberg data show. Neither firm responded to a telephone message requesting comment.
Raging River Exploration Inc., which Bloomberg data show is among the producers with the strongest balance sheets in Canada, is ready to buy, according to its chief executive officer, Neil Roszell. The latest leg down in oil has the industry in "shell- shock mode," but that's likely to change as prices stay depressed into October and November, he said.
"Some companies with more challenged balance sheets are going to be forced to sell good assets or whole companies," he said by phone from Calgary. "At that time we'll be poised to take advantage."
--With assistance from Brandon Kochkodin in New York.
To contact the reporter on this story: Ari Altstedter in Toronto at aaltstedter@bloomberg.net To contact the editors responsible for this story: Boris Korby at bkorby1@bloomberg.net Michael Aneiro.