North Sea Jobs: Reasons for Optimism amid the Gloom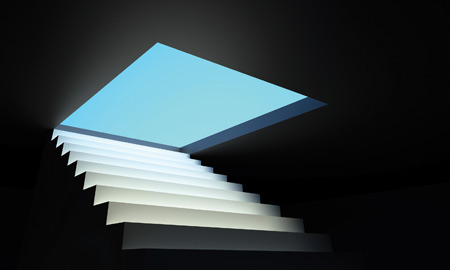 Times are tough for North Sea oil and gas workers, yet reasons to be optimistic remain.
Lower oil prices mean that times are tough for oil and gas professionals whose work depends on the health of the North Sea industry.
This year has seen several companies that operate in the region announce swingeing job losses. As far as the UK sector of the North Sea is concerned, majors such as BP plc, Chevron Corp., ConocoPhillips Co. and Royal Dutch Shell plc have cut jobs in Scotland, while oilfield services firms that have long been established in Aberdeen, such as Schlumberger Ltd., have also announced cutbacks.
The situation in Norway is not much better. In early 2015, Statoil ASA confirmed that it would extend cuts that began in the summer of 2014 to 1,400 positions from its operations worldwide. Two weeks later, oilfield services firm Aker Solutions said it would shed more jobs from its maintenance, modifications and operations division.
"It's a challenging time. We all know that. But I think you have to keep an eye on the long term. And you have to find that balance of dealing with the short term – the pain that's currently being felt and the consequences of that – but also trying to keep that eye to the long term," David Rennie, Scottish Enterprise's international sector head for Oil & Gas, told Rigzone.
And, certainly, there remain plenty of reasons to be optimistic if you are an oil and gas worker who plies his trade in the North Sea. Exploration activity may be severely down in the basin but the industry is determined that several development projects go ahead. For example, BP is pressing on with its Clair Ridge project on the UK Continental Shelf (UKCS). Meanwhile, GDF Suez and Centrica are developing the southern North Sea's Cygnus gas project that is set to support up to 4,800 jobs during its 5-year construction phase. Smaller operators are also involved in developing fields on the UKCS, with independent energy firm Premier Oil plc set to begin development drilling on the Catcher field later this year.
Over in Norway, Statoil is moving ahead with the development of the giant Johan Sverdrup field that is due to come on stream in 2019.
Scottish Enterprise's Rennie points to figures from Oil & Gas UK that show that, even at $50 per barrel, two-thirds of the fields currently producing in the North Sea remain economic.
In the European oilfield services sector much comfort can be taken from the fact that important European offshore services companies – such as Aker Solutions ASA and Technip S.A. – increased their order books last year. In Technip's case its backlog of orders achieved a record level of $23.8 billion by the end of 2014.
Cygnus Gas Project Facts. Source: GDF Suez, Johan Sverdrup Project Facts. Source: Statoil Clair Ridge Project Facts. Source: BP
Meanwhile, after decades of producing oil and gas from the North Sea, Scotland is now an important global hub for oilfield skills and know-how. This is reflected by a 2014 report from Scottish Development International that showed exports by Scotland's oil and gas supply chain companies had grown to almost $17 billion annually – accounting for around half of the supply chain sector's total revenue. While North America remains the main region for exports by the Scottish oil and gas supply chain sector, Africa is catching up fast as demonstrated by sales to the region doubling to $3.9 billion between 2012 and 2013.
This opportunity to increase Scotland's share of the global oil and gas supply chain is why Rennie believes it is important to keep the domestic market strong – so that the UK industry retains and develops the skills that will be needed elsewhere in the world.
"In times of downturn or slowdown that international element becomes even more important," he said.
Over in the Netherlands, the Dutch oilfield services sector is still doing well. Figures from the Netherlands Maritime Technology trade association show that Dutch shipyards and equipment suppliers (which get a significant amount of business from the offshore oil and gas sector) generated some $9 billion last year, compared to $7.8 billion in 2013, with order books currently stable. The Dutch industry recognizes it will begin to hurt in 2016 if oil prices remain the same, however.
Back in the UK, Rennie believes it is important to maintain a focus on the future.
"It's hard to look beyond the short term but you've got to get that balance. We can't talk ourselves into a pit of gloom. There has to be recognition of what's happening right now and dealing with it and helping companies get through it, but we also have to keep an eye on the long term," he said.
The UK government has taken steps to help provide some relief to the UK oil and gas industry. Chancellor George Osborne introduced a few measures in his 2015 Budget in March that were designed to reduce the tax burden on the UK sector and boost investment in the UKCS. These included a new tax allowance to stimulate investment across the industry as well as government investment in new seismic surveys in little-explored areas of UK waters. The UK government is also cutting both the country's Petroleum Revenue Tax and the Supplementary Charge – which is paid on ring-fenced oil and gas profits.
The decline in exploration drilling on the UKCS remains a cause for concern, with just 14 exploration wells drilled last year out of a planned 25 and only eight-to-13 exploration wells anticipated this year (source: Oil & Gas UK).
But, as Rennie told Rigzone, "I think there's now a recognition of a need to incentivize exploration and the importance of that in the long term is very clear."