Tackling the Skills Shortage Challenge in the Oil, Gas Industry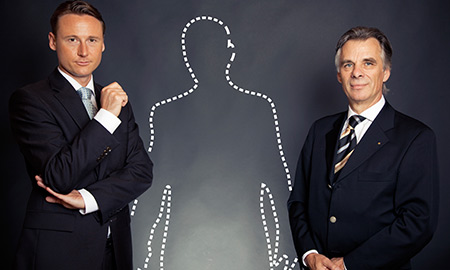 Industry experts weigh in on the continuing challenge of finding skilled workers to hire in the oil and gas industry.
Globally, many oil and gas employers have expressed a similar sentiment when it comes to hiring potential candidates: there is a skills shortage. There have been continued efforts on how to combat the skills shortage in the oil and gas industry, but it has not yet been eliminated.
John Colborn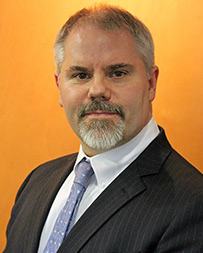 John Colborn, Director, Skills for America's Future at The Aspen Institute
In a recent panel discussion hosted by University of Houston Energy (UH Energy) and presented by Chevron Corp., industry experts discussed how to prepare for future leaders in the energy workforce. John Colborn, director for Skills for America's Future – an initiative of the Aspen Institute – was a speaker on the panel and identified a disconnect between institutions of higher education and the industry. He revealed that while colleges and universities believe they're preparing people well for the world of work, employers say otherwise.
"The industry is telling us they're not finding the skills they need, which are basic skills, workplace skills and technical skills," Colborn told Rigzone.
Colborn said it is possible to overcome the disconnect.
"Higher education institutions in general – from community colleges to four-year universities – need to think about how they can better conceptualize material into real-world applications that students can use in the world of work," he said. "When you look at the pattern of student success, one of the indicators that research has found makes students successful is when they engage in activities that extend beyond the classroom and beyond just one semester."
Changing Industry Expectations
With an aging workforce, the Great Crew Change is happening across all industries. Graduates are also entering a changing workforce, one that is more demanding.
In years past, Colborn worked to prepare young professionals for the world of work, and job training included things such as making sure to show up on time and basic knowledge of the industry. The understanding was that the industry would pick up from there.
That's just not the case anymore.
"What we're seeing is technical skills life cycles have shrunk. Employers are increasingly finding it difficult to invest directly in their workforce to supply these skills," Colborn told Rigzone. "For even entry-level positions, there is a large expectation to do more."
Labor markets are tighter and the war for talent is continuing. Millennials will be the generation to take the reins of the industry as their older counterparts retire. Many oil and gas employers recognize the unique characteristics of millennials, which will require different recruiting methods and strategies. Research shows that millennials value meaningful work, company values and authenticity among employers.
"Millennials have a notion of wanting to be engaged in a company that is going to provide opportunities and grow their skill base," Colborn said. "That is absolutely an emerging dynamic shaping expectations of employers."
Existing Challenges
There are several challenges to overcoming the skills shortage in the workforce. The Great Crew Change has seen industry veterans retiring and taking with them skills, expertise and wisdom. It takes an average of eight to 10 years for a worker to develop that kind of expertise, Elaine Cullen, president of Prima Consulting Services, told the audience during UH Energy's panel discussion.
She shared research which revealed the importance of having highly-skilled and properly trained employees.
"In a study of fatalities and catastrophic injuries – which were defined as incidents that had a consequence of more than $100,000 – in a 10-year period from 2001 to 2010, 31 percent of all fatalities and catastrophic injuries happened in the first three months of employment," Cullen said. "Sixty-six percent occurred in the first year of employment and 90 percent occurred in the first five years."
Cullen said the current pipeline of STEM-capable students (those who are educated in the fields of science, technology, engineering and mathematics) is inadequate to meet the needs of the industry. One solution would be for oil and gas employers to attract those who traditionally have underrepresentation in STEM fields – namely women and minorities.
"There is a need to develop more effective programs targeting young students in the minority sectors. We need to look at the pathways provided by community colleges and expand the partnerships between the industry and academia," Cullen addressed the audience. "We've got to have the engagement of industry experts. They are the people who will be hiring these students. If they are saying, 'we're not getting what we need,' maybe they ought to get involved."
Taking an Active Role: School & Industry Collaboration
So who's tasked with developing the skilled candidate pool the industry is seeking? Experts say it should be a collaborative effort between institutions of higher education and the oil and gas industry itself.
Cullen said regional meetings should be convened and academia and the industry should start a dialogue addressing specific industry needs.
"We also need to strengthen the connections between four-year universities and community colleges," she said. "Community colleges often provide training and they're good at that. We also found that community colleges can be much more nimble as far as adding classes. They can put a class online in a few weeks whereas a university could not."
Cullen also mentioned a benefit from community college and industry collaboration is a pipeline for graduates to remain and work locally in the oil and gas industry.
U.S. Representative Pete Olson, one of the panelists at UH Energy's symposium, mentioned some community colleges in his district that were getting it right with collaborations within the oil and gas industry: San Jacinto Community College in Pasadena, TX and Alvin Community College in Pearland, TX. He praised both for offering valuable job training.
"A partnership that's doing a great job of this is Clear Creek High School and San Jacinto Community College," Olson addressed the audience. "I attended a graduation ceremony in which the high school seniors came on stage and received their diploma and then circled back around and received their associate degree at the same time. So, they're 18 years old and possess the skills for the market right then and there. That's a great example of schools listening to the needs of employers. We need more of that."
The Aspen Institute champions investing in community colleges, Colborn said, which is the place where a lot of working people gain their education and serves as the gateway of opportunity into higher education for many people of color.
"I think if you build the right programs there, you're much more able to build a diverse workforce," he said. "As labor markets tighten, it will be impossible to let a talented workforce sit on the sidelines."
Colborn said collaboration between schools and the industry should go beyond curriculum and include engagement in in-depth teaching, mock interviews, internships, job fairs and scholarships.
"Even before someone graduates from a college or program of study, they can do job shadowing or internships, attend industry conferences and engage in projects or initiatives that are linked to real issues the industry is facing," Colborn told Rigzone. "Schools can invite industry leaders in to speak or lecture, hire adjunct professors from the industry and engage students in ways in which they can be exposed to the world of work. Each interaction leads to closer alignment with what the needs of employers are and what the school is providing."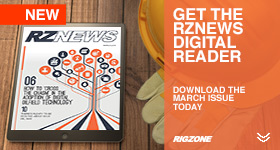 Similar to the Clear Creek High School and San Jacinto Community College partnership, Colborn said he sees programs that meet the needs of employers and provide skills so that students can be ready to work on day one.
"By and large, when we work with programs that are beginning these employer partnerships, we find professors who are excited about being connected to the industry," Colborn said. "We find students who find much more meaning programs connected to the world of work. We see a lot of opportunities and excitement."
In recent years, several business schools, such as Duke University's Fuqua School of Business and University of British Columbia's Sauder School of Business, have added programs with an energy focus.
"Using a base of knowledge and abilities, such as an MBA or an associate degree and looking at a finishing plan that is highly specific to a particular industry, such as an energy focus, I believe is a strategy or approach that has the opportunity to give students a wide array of options to consider in the labor market," Colborn said. "If employers want to be employers of choice, they should work with educators and workforce development organizations and offer career and work opportunities to keep people with the company. It's clear the oil and gas companies get it. They are seeking these partnerships and continuing opportunities for education and training."
Generated by readers, the comments included herein do not reflect the views and opinions of Rigzone. All comments are subject to editorial review. Off-topic, inappropriate or insulting comments will be removed.