PwC: Energy CEOs Short-Term Growth Threats, Long-Term Optimism
|
Thursday, February 19, 2015
Nearly fourth-fifths of energy CEOs agreed that digital technologies are creating value for their companies when it comes to data analysis and operational efficiency.
PwC also found that around 50 percent of oil and gas CEOs expect to enter into a new strategic alliance or joint venture over the next 12 months. As global demand weakens, many oil and gas companies are relying on alliances and ventures to create cost-efficient ways of operating, access new customers, markets and technologies, and to share risk.
Oil and gas companies most often will partner with suppliers, but 57 percent of oil and gas CEOs also say they are working with competitors, or are more open to doing so, PwC reported.
"Energy CEOs can't control market factors such as the world's economic health or global oil supply, but can change how they respond to market conditions, such as getting the most out of technology investments, more effective use of partnerships and diversity strategies," PwC said.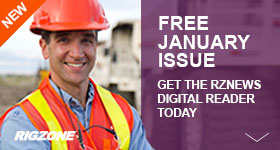 The majority of oil and gas CEOs surveyed also say their companies now have diversity and inclusiveness strategies, and 90 percent of those with such programs say they have enhanced their business performance. Almost as many credit it with attracting talent and strengthening their companies' brands and reputation.
The responses of energy company CEOs mirrored those of CEOs from a number of industries. For the survey, PwC conducted 1,322 interviews with CEOs in 77 countries.
Eighty-three percent of energy CEOs surveyed expressed concern over a rising tax burden, more than across the sample overall. PwC found that CEOs across industry sectors not only are worried about economic fundamentals – such as modest global growth prospects this year and determining where to place bets on future growth prospects in a rapidly changing environment – but overregulation. PwC reported that 78 percent of CEOs cited overregulation as a concern.
"And these concerns are not limited to industry-specific regulations but go much broader into areas like trade and employment," said PwC Chairman Dennis M. Nally in the report.
The rising number of cyberattacks – including high-profile attacks of companies such as Sony Pictures – and rapid technological changes also highlight a shortage of skills that puts future growth at risk. A number of industries are also being disrupted by regulatory changes, new competitive threats and changing consumer behavior.
1
2
View Full Article
Generated by readers, the comments included herein do not reflect the views and opinions of Rigzone. All comments are subject to editorial review. Off-topic, inappropriate or insulting comments will be removed.