Opportunity to Grow Indigenous Employment in Australia
by Ben Creagh
|
Rigzone Contributor
|
Wednesday, February 18, 2015
Australia's oil and gas industry has focused on increasing Indigenous participation, but, as Rigzone finds out, more could be done.
Indigenous employment programs in Australia's oil and gas industry have an opportunity to develop significantly in the coming years as growth continues around the country, according to Derek Flucker, chairman of the Aboriginal Enterprises in Mining, Exploration and Energy Ltd (AEMEE).
Statistically, Indigenous people are amongst the most disadvantaged groups in Australia in terms of employment.
The Australian Bureau of Statistics (ABS) states that, in 2011, just 46 percent of the Indigenous population aged 15 and over was classified as employed.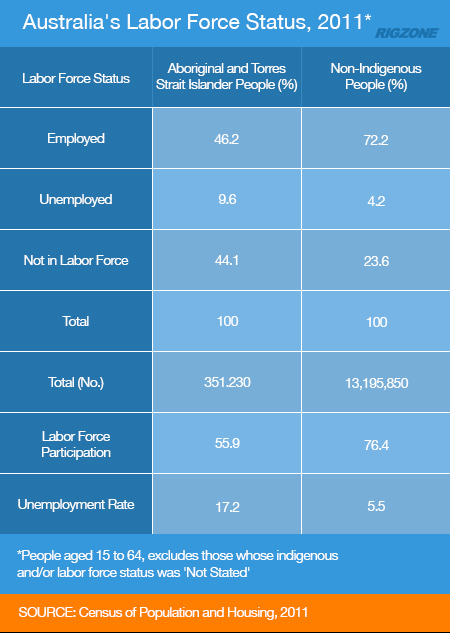 Australia's oil and gas industry has focused on increasing Indigenous participation, but, as Rigzone finds out, more could be done. Source: Census of Population and Housing, 2011
Since 2011, Australia has experienced rapid development through its liquefied natural gas (LNG) industry. These projects commonly neighbor Indigenous communities, providing developers and contractors with an obligation to provide local employment in these areas.
Last September, Japan's Inpex Corp. claimed that more than 550 Indigenous people, including 90 trainees, had been engaged on the Ichthys LNG project in the Northern Territory to that point.
Leading developers, including Chevron Corp. and Woodside Petroleum Ltd., have also promoted a dedication to Indigenous employment as an integral part of their multi-billion dollar projects.
Derek Flucker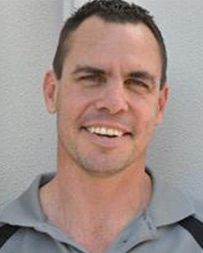 Derek Flucker, Chairman, Aboriginal Enterprise in Mining, Exploration and Energy Ltd.
Despite this, Flucker, who is also managing director of Indigenous-focused contractor RBY Projects Pty Ltd., believes there are opportunities to build further awareness around how Indigenous people can contribute.
"There is definitely an opportunity to do more," Flucker told Rigzone. "I think there are quite a surprising number of Indigenous companies wanting to participate so there needs to be an education around the existence of these companies, and more emphasis to work with them and to give them opportunities."
Indigenous Success Story
For three years RBY has been contracted by Origin Energy Ltd. and QGC Ltd. to provide earthworks and rehabilitation services at their Surat Basin coal seam gas (CSG) projects, which will supply new LNG facilities in Queensland.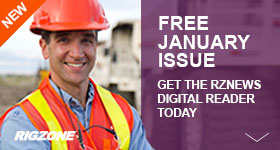 RBY has worked to expand this footprint with other companies, such as Santos Ltd., but is finding new opportunities difficult to secure as lower commodity prices impact the industry.
Flucker said RBY implemented a similar model to a business he managed in Queensland's mining industry, Northern Project Contracting, which achieved 80 percent Indigenous employment from its local community.
"CSG was about to start when myself and a number of our members moved to expand the model into other Indigenous communities," Flucker explained.
"We now have about 100 people employed at these projects (around Roma) which include about 30 percent indigenous employment. We started at about 5 to 10 percent and moved it up to 30 percent, which was our target and we plan to keep it at that number as a minimum."
Long-Term Opportunities
Flucker believes a key element that leads to a successful Indigenous program is a primary focus on establishing long-term employment opportunities.
Sharing this view is Neale Waller, Global Learning and Development manager at MMA Offshore Ltd., which in recent years launched an Indigenous employment program.
The Perth-based company, which mainly provides marine services to the offshore sector, set up the program following a business decision to focus more efforts on creating Indigenous employment.
"One of the things in our company is that we have a very large geographical footprint and the ability to provide employment opportunities, and training and development for Indigenous people through that," Waller explained.
"We are making sure this is a long term, not a short term, venture. In the past, there has been money dropped into Indigenous programs, which have been run once and then left with no jobs (for the participants) at the end of the day.
"Our people are being trained to take jobs in the workplace alongside everybody else – they don't take Indigenous positions, they take real company positions."
Large Footprint
MMA undertakes its training in the Western Australian centers of Geraldton and Karratha, two areas already well established for broader Indigenous employment initiatives.
The program has taken participants of both genders, aged between 18 and 52, and trained them in either the company's onshore or offshore disciplines, depending on which they prefer.
In 2014, the program led to employment opportunities for each participant, whether it was on a company vessel or at supply bases in the state's north-west.
"A key factor for any business that does Indigenous training or employment is to realistically have jobs, not to just make up the numbers," Waller said.
"Some organizations will have programs for all the right social reasons but at the end of the day are partially funded by government or other sources. That's great, but long-term opportunities for the participants are key to this."
More Potential
As AEMEE chairman, Flucker has observed that Indigenous employment programs in oil and gas are not as effective as initiatives in Australia's mining sector, now regarded as the country's leading employer of Indigenous people.
He believes oil and gas is yet to mature, like mining has, due to a lack of understanding about Indigenous communities and the capabilities of their companies.
"I think gas companies can learn a lot from what mining has done," Flucker said. "The biggest difference I am seeing is that oil and gas doesn't have the same strong policies, procedures and agreements in place that really work – mining has developed strong agreements that have proven to work."
Flucker added RBY had won oil and gas contracts through open, competitive tender processes, whereas in mining he had found success through contracts targeting Indigenous companies.
"The mining industry provides opportunities for Indigenous communities to participate through contracts that are specifically targeted for Indigenous suppliers – that is essentially how we won our first contract in the mines and from this opportunity my business was able to bid on the open market for contracts," Flucker explained.
"That is the sort of thing that needs to happen more in the oil and gas industry, to start thinking about how they can develop a specific strategy for Indigenous people."