The Export Question: What to Do with Israeli Gas?
|
Monday, December 29, 2014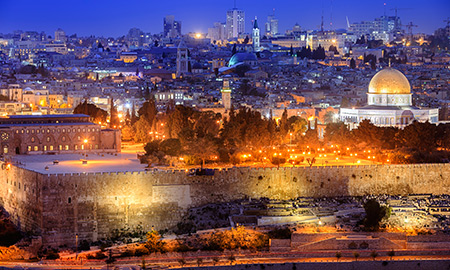 Rigzone hears Gina Cohen – an expert on Israel's natural gas sector – explain the country's options for exporting its recently-found gas reserves.
Recent years have seen Israel discover significant reserves of natural gas in its offshore zone. In 2009 and 2010, U.S. independent explorer Noble Energy Inc., working as partner to local Israeli firms such as Delek Drilling, found separate deposits containing 10.8 trillion cubic feet (Tcf) and 21.9 Tcf respectively at the Tamar and Leviathan fields.
While attending the recent Universal Oil & Gas 2014 conference at the Dead Sea in Israel, Rigzone published articles looking at the regulatory and bureaucratic problems of developing Israel's offshore gas reserves and the country's oil shale opportunity. Here, we take a look at the export potential for the gas that lies offshore Israel in the eastern Mediterranean Sea courtesy of a presentation given at UOG 2014 by Gina Cohen – a consultant to the natural gas sector in Israel who helped establish the local branches of BG Group plc in Israel and Palestine in 1998.
The Tamar field is already producing while Leviathan is scheduled to come online in 2017 (although there is some possibility that this deadline may be extended after the Israeli antitrust authority threatened in late December to revoke the arrangement that gives Noble and Delek control of the Leviathan field). There have also been a handful of smaller discoveries offshore Israel that can be brought into production.
The Israeli government decided in June 2013 that around 50-to-60 percent of the 35.3 Tcf of gas that has been discovered offshore should be preserved for local consumption with the rest being available for export.
In her presentation, Cohen described the decision to earmark 50-to-60 percent of the gas for local consumption as being logical and "not just an arbitrary figure". This is because new facilities, such as pipeline infrastructure to take the gas around Israel and power stations that can use gas, will need to be built and for economic reasons they will need to be designed to have a lifespan of at least 30 years. Sixty percent of Israel's current gas reserves – around 19 Tcf of gas – should be enough to cover its energy needs over a 30-year time frame.
As for the other 40 percent, Cohen points to a number of scenarios for export.
The LNG Option
Exporting the gas by turning it into liquefied natural gas has been considered by Israel.
"About 400 Bcm [billion cubic meters] can be exported," Cohen said. "These are the volumes that were considered necessary at the time – 18 months ago – when they thought that most of the gas would have to be exported by LNG. To export LNG you need a minimum of at least 10 Tcf – or 280-300 Bcm – to enjoy the advantages of scale."
Currently, approximately 90 percent of the world's gas is transported by pipeline with just 10 percent being moved by LNG. But Cohen pointed out that the move to LNG is increasing.
However, the Israeli government and energy industry have retreated from the LNG option in recent months and are looking at regional exports first.
"Of course, pipeline is easier to construct technically, and it is much cheaper, and one can achieve higher [net present value]," Cohen said.
In spite of this, there is still potential for an LNG model to be used in collaboration with other countries (see below).
Pipeline to the Palestinian Territories
The Palestinian territories currently have a significant shortfall in terms of the electricity supply required to meet demand. Exporting gas via pipeline to the Palestinians – which have their own offshore gas field called Gaza Marine – could be an option for Israeli gas.
"The Palestinian Authority has one power station in Gaza. At this stage, the government of Israel will not allow gas to be exported to Gaza but the Palestinians want to build another power station at Jenin in the West Bank and the Israelis are very interested in selling to this power station," Cohen explained.
"In fact, the only contract that has been signed is the contract with this Jenin power station ... It is to be a 200MW power station. The problem with that project is that the power station does not yet exist, and there are no pipelines yet reaching the West Bank and no pipelines yet in the West Bank. And so I think that is a project that might take several years."
Pipeline to Jordan
"The other… option that is very easy to do is to [connect to] Jordan. The Jordanians were getting gas, like Israel was, from the Egyptians. The pipeline in the Sinai [Desert] was bombed on about 15 occasions and the supplies were stopped. The Jordanians have no supplies of gas locally and are forced to use very expensive liquid fuels for their power sector, so they are keen despite the geopolitical problems from their side," Cohen said, explaining that politically it is difficult for Jordan to buy Israeli gas but from a technical, and economic, standpoint, "it is their best, easiest, quickest and cheapest option".
To date, there have been two letters of intent (LOI) with the Jordanians. The first deal would see a pipeline going from the offshore zone across Israel to the Israeli Dead Sea. It would then require a few more miles of pipeline to link to two petrochemical plants on the Jordanian Dead Sea.
"The greater LOI was signed a couple of months ago and is more towards the north of Jordan to supply gas to the Jordanian-Palestinian power company. That is to supply greater quantities of about 3 Bcm [106 Bcf] per year of gas," Cohen said.
In mid-November, "the Jordanian ambassador to Israel was recalled back to Jordan so potentially some of these contracts may be on hold, but I have a lot of faith that although the geopolitics in that area is difficult, the power stations exist [and] there is a pipeline in Jordan – the Arab Gas Pipeline – so all one needs to do is build a pipeline to the Jordanian side and these projects could move ahead."
Pipeline to Cyprus (with an LNG Option)
Another potential route for Israeli gas is Cyprus.
"There are two options for this. One is to supply gas to Cyprus itself, although the Cypriots have discovered quite a substantial amount of gas for their own needs. They have discovered 126 Bcm," Cohen said.
"They are in a bit of a quandary because Cyprus – as an island with only 800,000 people – only needs 1 Bcm of gas per year and therefore the field they have discovered there is too big to be developed to supply just one Bcm of gas per year. But to export it, it is too small in order to justify an LNG facility.
"As an island really the only option is to build an LNG facility … One needs about 280 Bcm and they only have half that amount."
So the second option would be for an LNG facility to be built that would take Israeli gas as well as Cypriot gas, which the Israeli government and Noble have been in discussions about, according to Cohen. This facility would be built in the south of Cyprus and would take gas from the Leviathan field.
However, Cohen said the Israeli Ministry of Defense would much prefer to have whatever facilities that will be built for exporting natural gas to be located on Israeli territory "so this project of building a facility in Cyprus is not one that is going ahead at the moment".
A Long, Deep Pipeline to Turkey
And then there is the remote possibility of a 300-mile, deep pipeline from Israel to Turkey – which would open up the European market to Israeli gas.
"It is not necessarily an easy project to do technically because the water between Israel and Turkey is quite deep and the deeper the water, the more expensive and more difficult such a pipeline would be. It would cost between $3 and $4 billion. But much more complex than that are the geopolitical issues," Cohen said, noting that one of these issues is that the relationship between the Turkish and Israeli governments is at its lowest point ever.
"Another geopolitical issue is the route of the pipeline," Cohen added, explaining that the pipeline would have to go through Cypriot waters.
"The south of Cyprus will not allow such a pipeline going via its territory as long as there is no peace treaty and agreement about Cyprus and the Turks."
An even more ambitious plan that has been mooted has been to build a pipeline between Israel and Greece, which Cohen described as a "practical impossibility". This would require the longest offshore pipeline in the world as the distance between Israel and Greece is more than 750 miles and the depth of the sea between the two countries reaches up to 3,000 meters (almost 10,000 feet).
"The combination of the length and the depth would make it hugely expensive: into the tens of billions of dollars," Cohen said.
Supplying Egypt's LNG Facilities
Another option is to combine a pipeline with LNG facilities is based on sending the gas from the Leviathan floating production facility down to BG Group's Idku plant in Egypt. The Leviathan partners and BG Group revealed in June this year that they were in advanced negotiations about this plan.
Like the potential Turkish pipeline, this pipeline would be around 300 miles long.
"But the waters there are shallower, so it would be less expensive to build that pipeline than the one to Turkey. It would be only about $2 billion to build such a pipeline," Cohen said,
"The facility in Idku is a 7.2-million tons per annum export facility. It has been working at about 20 percent capacity because the Egyptians have diverted all the gas they have to local consumption because consumption in Egypt is increasing hugely."
This would then see Israel gas reach the international market along with Egyptian gas, with 7 Bcm (247 Bcf) being supplied by the Leviathan field over 15 years.
That Noble, Delek and BG Group are in talks is a positive sign but it is still clear that a lot of political and diplomatic issues will need to be overcome before Israel can make good use of its gas bonanza.