Can American Indian Reformers Slow An Oil Boom?
by Reuters
|
Ernest Scheyder
|
Monday, November 03, 2014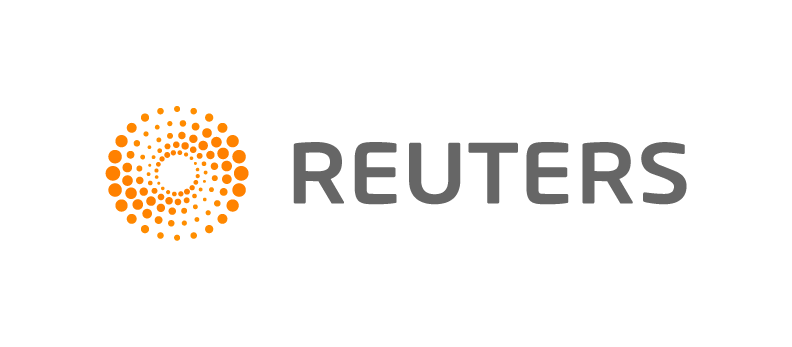 NEW TOWN, N.D., Nov. 3 (Reuters) - A change in leadership at an American Indian reservation in North Dakota wouldn't normally get a whole lot of attention. But come Tuesday, the oil industry will be watching this dusty area of the state as two reformers vie to become tribal chairman, an office with outsized power over the course of the state's booming oil industry.
That's because the reservation's Three Affiliated Tribes of Mandan, Hidatsa and Arikara (MHA) Nation control roughly a third of North Dakota's oil output. In the past two years alone, production on the MHA Nation has jumped 145 percent, cementing the state's role as the second-largest U.S. oil producer after Texas.
The reformers, Damon Williams, the tribal attorney, and Mark Fox, the tax director, each propose tighter environmental regulations. They also promise to ensure more money goes directly to projects that improve life for the 12,000 tribal members on the 980,000-acre reservation. In other words: this stands to make things more complicated for the oil industry.
So far, oil companies aren't saying a whole lot about the leadership change. EOG Resources Inc, the largest oil producer on the reservation, said its goal is "to maintain good relationships with tribal members regardless of the election's outcome." Marathon Oil Co and Exxon Mobil's XTO Energy declined comment. The North Dakota Petroleum Council, an industry group, said the candidates each have an "open demeanor and are willing to sit down with companies, state and federal agencies" to resolve regulatory questions.
Lynn Helms, head of North Dakota's Department of Mineral Resources, the state's oil regulator, is blunter: Oil producers are "deeply concerned," he said, adding: "drilling on the reservation could be slowed." That's because if the tribes give stricter scrutiny to environmental issues, more stringent rules could mean more obstacles for new drilling permits.
The Basics
The MHA Nation has received more than $1 billion in oil tax revenue since 2008, but it still struggles to provide basic services. For example: the tribal capital of New Town has only one stoplight to direct thousands of tractor-trailers, trucks and cars that pour through each day.
Said Elgin Crows Breast, a lifelong New Town resident and historian: "Where is all this money going?"
In addition, a report commissioned by the tribal council earlier this year asserted that the current tribal chairman, Tex "Red-Tipped Arrow" Hall, used his position to financially benefit from the oil boom by arranging supply and service contracts with the reservation for businesses owned by his friends. Hall, 58, denies the charges.
Responding to concerns about conflict-of-interest raised by Williams, a tribal investigation conducted by the Kansas City, Missouri, office of Dentons law firm earlier this year claimed that Hall secured service and supply contracts with the reservation for businesses owned by his business partner, James Henrikson. Hall arranged for a business owned by Henrikson to receive a trucking contract, splitting the revenue 50-50, the report alleged.
Henrikson was indicted in September on federal charges related to a murder and is in prison pending trial. Neither he nor his lawyer could be reached for comment about the tribal probe.
Hall, who lost to Williams and Fox in a primary last month, told Reuters through a spokesman the Dentons report was "basically useless." While legal jurisdiction can be complex on tribal land, any theft from an Indian tribal group is a U.S. federal crime. Tim Purdon, U.S. attorney for North Dakota, declined to confirm or deny any ongoing investigation.
New Kids In Town
Williams and Fox each said they'll be more financially transparent and impose, among other things, tighter standards for spill cleanups. They will also, they said, boost spending on new roads and drug and alcohol treatment centers.
Technically a sovereign nation within the United States, the MHA Nation holds vast power over energy operations. Companies are required to use available local Indian labor and services, for instance, and go through Indian regulatory vetting processes above and beyond state and federal agencies.
The tribe's aspiring new leaders will try and clean up the myriad and messy collection of rules that govern the oil industry.
The MHA Nation's oilfield regulations consists of 21 pages of resolutions stamped with a tribal mantra: "Sovereignty By The Barrel." Most of the resolutions gave broad discretion to the chairman, effectively allowing him to enforce part, all or none at will. Both Williams, 45, and Fox, 51, said they will end that. "Industry wants regulation," said Williams, a former lawyer with the U.S. Environmental Protection Agency. "Otherwise, how can they follow the rules when it's unclear what's going on? When things can change on a whim?"
Fox is worried about protecting the environment.
"We've got oil companies in the midst of this gold rush who are going things they shouldn't be doing," he said.
For example: About 1 million gallons of saltwater, a byproduct of hydraulic fracturing process, leaked from a broken pipeline owned by Crestwood Midstream Partners LLC onto the reservation this past July. Some of the saltwater made its way to Lake Sakakawea, a water source for the reservation. Crestwood began to clean up the spill as soon it was discovered. The company did not respond to a request for comment.
The Endgame
Some caution that tighter environmental rules and more investments in infrastructure after the election aren't forgone conclusions.
"My worry is that when this oil boom ends, will the money have been spent wisely for the people of the reservation?" said Sebastian Braun, chair of the University of North Dakota's American Indian Studies department.
Furthermore, oil prices may have a say in events before anything else. Prices have dropped 25 percent in the past three months. That roller-coaster could ultimately temper the reservation's boom before Williams or Fox have a chance to change things.
"The oil money is our buffalo," Williams said. "And one of these days, the buffalo will move on."
(Reporting by Ernest Scheyder; Editing by Hank Gilman)
Generated by readers, the comments included herein do not reflect the views and opinions of Rigzone. All comments are subject to editorial review. Off-topic, inappropriate or insulting comments will be removed.