North Sea Reserves Debate Heats Up Ahead of Scottish Vote
|
Thursday, August 21, 2014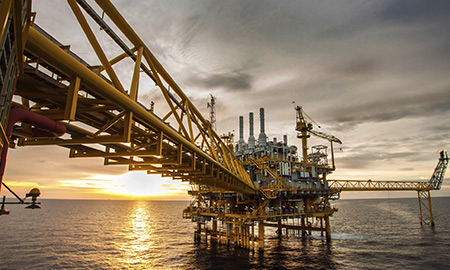 Sir Ian Wood disputes Scottish government's North Sea reserves estimates while business group N-56 questions UK Office of Budget Responsibility's oil and gas revenue figures.
The debate on how much oil is left in the North Sea has begun to heat up with less than a month to go before Scotland heads to the polls Sept. 18 to vote on independence from the rest of the United Kingdom.
Comments to an oil industry news site by leading industry figure Sir Ian Wood warning of the consequences of Scottish independence for the sector, and stating that estimates of oil reserves were too high, were followed by Scottish Energy Minister Fergus Ewing saying Sir Ian's comments did not cast doubt on the "huge scale" of energy reserves.
Meanwhile, N-56 – a Scottish business organization founded by Dan Macdonald, an adviser to the Yes Scotland campaign that supports independence – recently published a report suggesting that Scotland's oil and gas revenues could be six times estimated by the UK government.
Sir Ian Wood is the former CEO of Wood Group and the author of February's government-commissioned report into how the UK can best maximize the recovery of hydrocarbons from the UK Continental Shelf. Speaking to Aberdeen-based Energy Voice, he said that if Scotland votes to go independent, there would be just 15 years before the depletion of North Sea oil reserves would start to hit the Scottish economy.
Wood also questioned the Scottish government's view that a further 24 billion barrels of oil remained in the North Sea, stating that the figure was up to 65-percent too high.
However, Scottish Energy Minister Fergus Ewing was reported by the BBC as saying that Wood's comments did not cast doubt on the "huge scale" of Scotland's long-term oil and other energy reserves, which was backed by "a wealth of expert opinion". He pointed out that the debate was ultimately about how big Scotland's remaining oil reserves are and that "most countries are not nearly lucky enough to be in that fortunate position".
In its "Oil and Gas – A Pivotal Moment" report, N-56 said that by 2040 Scotland's oil and gas revenues could be as high as GBP 365 million, which is more than six times that estimated by the UK's Office for Budget Responsibility (OBR). N-56 said that its report, prepared by economics consultancies BIGGAR Economics and Tulloch Energy, "highlights the woefully pessimistic forecasts" on barrel prices and oil and gas reserves put forward by the OBR.
Generated by readers, the comments included herein do not reflect the views and opinions of Rigzone. All comments are subject to editorial review. Off-topic, inappropriate or insulting comments will be removed.