Rigzone's CV/Resume Dos and Don'ts
|
Tuesday, August 19, 2014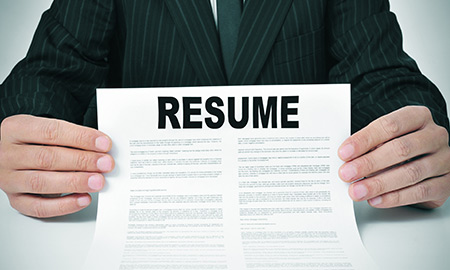 Rigzone talks to three recruitment professionals about how best to prepare your CV (or resume) for a job in the oil and gas industry.
With the upstream oil and gas industry currently undergoing the "Great Crew Change", right now is likely the best time in a generation for oil workers to be maximizing their potential by seeking out more-rewarding roles in the sector.
Of course, the first step involved in getting your foot in the door for any job is to get your CV (or résumé) together. But when it comes to oil and gas roles, there are several specific factors to be considered in how a CV is designed and what is (or isn't) included within it. So, Rigzone talked recently to three professionals within oil and gas recruitment to find out their tips for how to write an oil and gas CV.
CV Length
A common concern among jobseekers is how long a CV needs to be. The recruitment professionals Rigzone talked to generally agreed that CVs need to be brief.
"If CVs are over two pages then I start to lose interest. This is for the simple reason that when you end up reading CV after CV and they're too long, your mind switches off after a while," Robert Clark, Oil & Gas divisional manager at Anderson Knight, said.
NES Global Talent's HR director, Tina Holt, commented:
"The key is to keep it short and sweet. Overly long CVs are off-putting to employers and as they only have a limited time to review applications. We would recommend that CVs are kept to two sides of A4 wherever possible."
But Barry O'Toole, managing director at NJF Global Holdings, while agreeing that short CVs usually make sense, added that longer CVs are the norm in certain regions around the world.
"Two pages is often a good benchmark. Ideally three is the maximum you'd want to go for. But it can depend on culture. In the Middle East, for example, CVs tend to be a bit more in depth. In Saudi Arabia, several pages are accepted," he told Rigzone.
CV Format
When it comes to how an oil and gas CV should look, NES's Holt, told Rigzone there are "no hard and fast rules but there are ways to ensure that it stands out from the crowd", pointing out that "an employer will only spend a limited amount of time glancing at the CV, so you need to highlight your main attractions at the beginning of the document. Consider including a section at the top of your CV highlighting relevant training, skills and work experience."
Holt also noted the importance of a candidate listing his or her employment history in reverse chronological order – a point backed up by NJF's O'Toole.
"Always start with the most-recent experience," he said. "Some people may begin a CV with their education, which is fine, but when it comes to your career details it is best to list the most recent jobs first."
Anderson Knight's Clark said that for offshore roles candidates "must always" include the names of rigs they have worked on.
"This makes things easier when assessing their suitability for a role. I'll know right away if the rig they've been on is an older rig or newer rig, so I'll be able to tell what kind of equipment they've worked with and experience they have," he said.
Tailor the CV to the Job Role?
When it comes to the question of whether one CV will fit all job roles, all three of the recruitment professionals Rigzone talked to were in agreement.
"The most effective CVs are those that are tailored to a specific application," Holt said.
O'Toole agreed. "Yes. Absolutely. Especially if it's going through to internal recruiters and hiring managers. The last thing they want to be doing is trying to work out if your experience suits the role," he said.
Anderson Knight's Clark said: "We will tailor some CVs a little bit, depending on the job role, before sending them to the client. We've got the option to hold several CVs for a candidate in our database… So, if the candidate does that as well, then it'll make them stand out from the crowd."
And What Should Not Be on a CV?
Candidates also need to be wary of including information on a CV that might turn off recruiters.
"Don't cite your reasons for leaving a job on your CV. Keep it positive and leave this topic for discussion in an interview," Holt said.
"Also, never leave gaps in your employment history. If you took a year out, or carried out interim assignments, then say so. Even if some of your earlier or less relevant roles are only mentioned briefly, it's important that they are there."
O'Toole believes that speculative applications for jobs from people without the relevant experience are pointless.
"The thing that drives every recruiter I know insane is completely irrelevant applications. So, an asset manager applying for a drilling role is a waste of everybody's time," he said.
Meanwhile, O'Toole said that any gaps on a CV need to be admitted rather than glossed over.
"Sometimes people leave parts of their employment off their CV but it's better for them to be honest because we can discuss why things didn't work out in a particular job. A hiring company will find out in the end. Leaving stuff off the CV means you've less chance of getting the job than if you've been completely honest," he said.
"If you are currently unemployed after leaving a job then it is better to state that. You might be currently without a job for perfectly plausible reasons and if we find the client needs someone as soon as possible, then suddenly you might become the ideal candidate."
Clark is against candidates including irrelevant information about themselves on their CVs.
"I don't need to know what your hobbies are. I don't care if you go hunting or take your wife ballroom dancing. All I need to know is what you can do on a rig and how good you are," he said.