Sri Lanka Takes Steps to Develop Petroleum Industry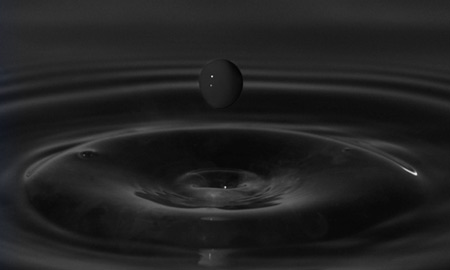 Sri Lanka eyes foreign investments to develop hydrocarbon resources in the country's upstream petroleum sector while mitigating the impact of costly oil imports.
Sri Lanka is encouraging foreign investors to help the country develop its fledging upstream oil and gas sector as exploration and potential development of hydrocarbon resources is expected to reduce dependence on expensive petroleum imports.
The domestic oil and gas industry is small, with no hydrocarbon production despite a refinery at Sapugaskanda with a processing capacity of 50,000 barrels of oil per day (bopd). The South Asian island-state, located off the southeastern coast of India in the Indian Ocean, is dependent on petroleum imports for its domestic needs. Oil consumption in 2013 reached 91,880 bopd, up from 90,000 bopd in 2012, data from the U.S. Energy Information Administration showed.
Reliance on Oil Imports
Sri Lanka, a predominantly agricultural state with an estimated gross domestic product (GDP) at current prices of $64.86 billion in 2013, has a per capita GDP at current prices of $3,280 last year, according to provisional figures released by the government's department of census and statistics.
The country's expenditure on crude oil and petroleum products imports almost doubled to $3.39 billion in 2012 from $1.71 billion in 2009, data from Sri Lanka's Department of Commerce indicated. The great dependence on foreign oil supplies for its energy needs contributed to fossil fuel accounting for nearly a fifth of its total imports – reaching 18.96 percent of Sri Lanka's total imports in 2012, up from 17.58 percent in 2009.
"Over the last 15 years or so, the demand for petroleum products has risen at an annual average rate of about 5 percent … A large amount of foreign exchange is required even at the moment for crude oil and petroleum products imports," the Ministry of Petroleum Industries said in its website, noting the financial strain on the country which stems from the outflow of foreign exchange resulting from fuel imports.
Hopes to curb the foreign exchange outflow were given a boost when Cairn India Ltd. made two gas discoveries – at Dorado 91H/1z and Barracuda-1G/1 wells – in 2011 as part of a four-well drilling program in Block SL-2007-01-0001 in Sri Lanka's Mannar Basin.
Cairn India's Project
Cairn India is in negotiations with the Sri Lanka authorities, including the Petroleum Resources Development Secretariat (PRDS) – which is responsible for the country's upstream petroleum industry and reports to President Mahinda Rajapaksa – to evaluate options for monetizing the Dorado and Barracuda gas finds.
1
2
3
4
5
View Full Article
Generated by readers, the comments included herein do not reflect the views and opinions of Rigzone. All comments are subject to editorial review. Off-topic, inappropriate or insulting comments will be removed.