Oil Shale's Future: Resources Aplenty, But Challenges Loom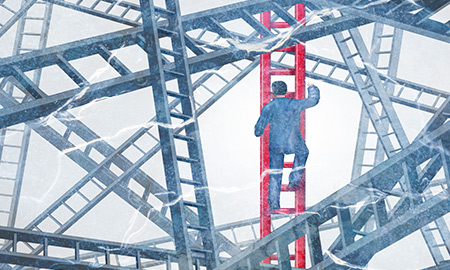 Oil and gas companies must overcome high costs, water and regulatory issues to maintain the US shale boom.
It is widely accepted that the combination of 3-D seismic imaging, horizontal drilling and hydraulic fracturing in shale formations has brought about a renaissance in the energy industry in recent years. However, the results have been spread out unevenly, and opinions vary as to how long drilling in shale formations can continue to drive the market. Some predict that the energy boom provided by unconventional formations will likely slow in the next few years, while others say that drilling in shale formations will continue to be a dominant force in the industry for many years – and possibly decades – to come.
By 2020, gross domestic product (GDP) could be boosted by nearly $700 billion a year, and up to 1.7 million jobs could be added to the economy by 2020 – all thanks to the U.S. shale boom, according to a study by McKinsey & Co.
However, while having already provided a significant boost to the economic recovery in recent years, and moving the country closer to energy security, shale formations been selective in what companies to reward. Small, fast-moving independents often jumped into unconventional shale formations earlier, and have generally fared better, while larger producers have often had less success and, in some cases, have gotten out of some shale plays in North America all together.
The difficulty in timing when to get into something like unconventional oil and gas is that the window of opportunity can be vanishingly small for large companies, which have a greater risk of failure.
"They bought late in the game, and it's hit or miss," said Ken Medlock, senior director of Rice University's Center for Energy Studies, of Exxon Mobil Corp., Shell Oil Co., and other industry giants that got in late.
Marvin Odum, President of Shell Oil Co., told investors in a presentation this spring that the "acreage [in the Eagle Ford Shale] does not have enough materiality for a company of our size."
However, some sizable companies think horizontal drilling and fracking in shale formations can continue to drive the industry. Earlier this spring, ConocoPhillips CEO and Chairman, Ryan Lance, said at a conference on natural gas at Rice University's Baker Institute that the U.S. could become an exporter of natural gas within a year or two.
1
2
3
View Full Article
Generated by readers, the comments included herein do not reflect the views and opinions of Rigzone. All comments are subject to editorial review. Off-topic, inappropriate or insulting comments will be removed.