Maersk Drilling Outlines Future Plans
by Ranveer Karan
|
Rigzone Contributor
|
Thursday, April 03, 2014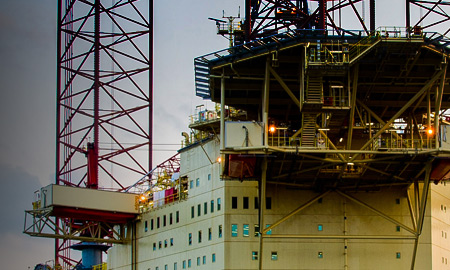 Maersk Drilling lays out plans to provide the upstream oil and gas industry with appropriate rigs for a more challenging drilling environment.
Maersk Drilling is committed to the global market with long-term plans for providing technology-driven rigs. Its investments would match every aspect of international solutions to drill in ultra deepwaters and ultra-harsh environment.
The company outlined its plan for the coming year, having recently added one newly built drillship and a jackup to the group's fleet.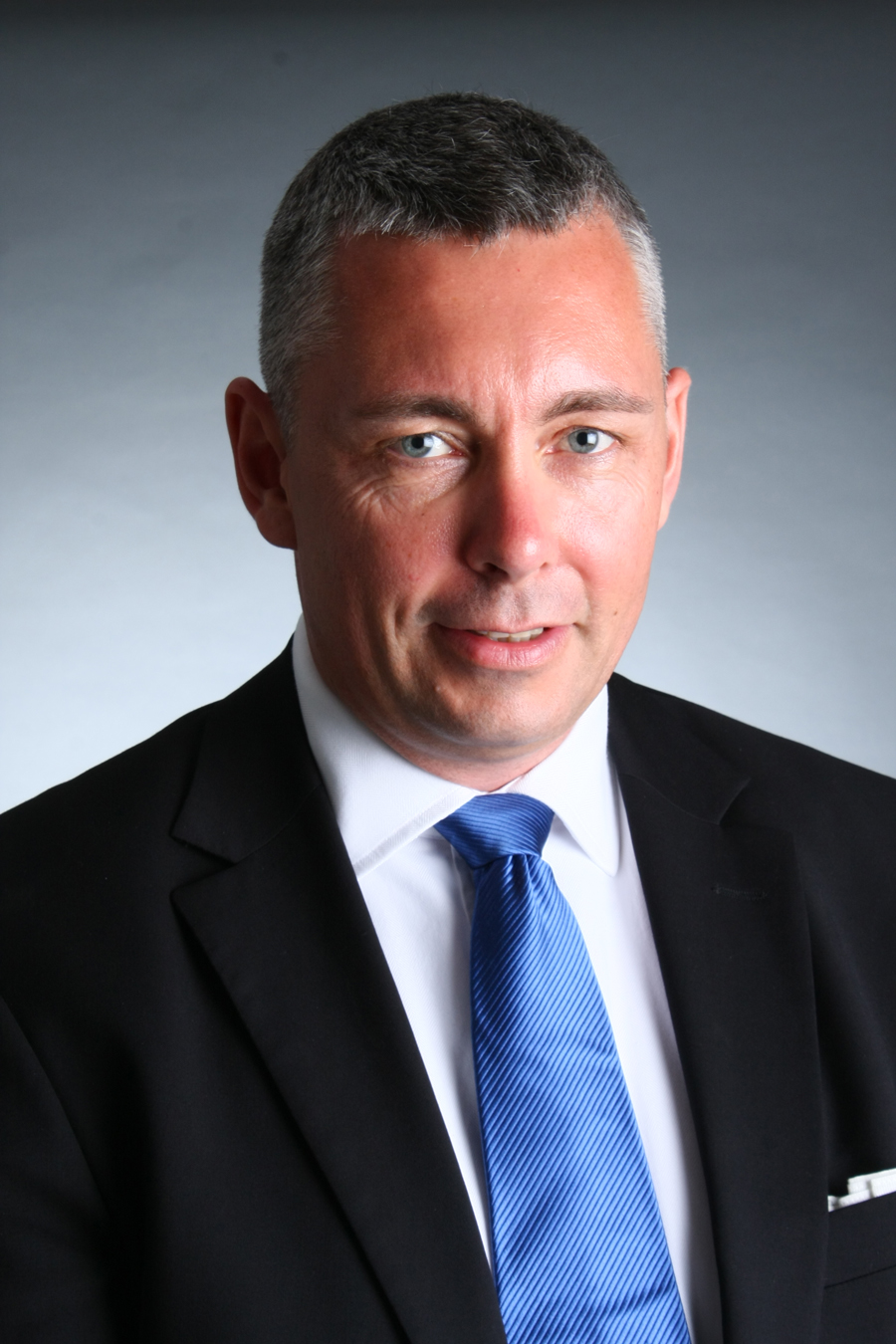 Jan Holm, Managing Director, Maersk Drilling Holdings Singapore Pte. Ltd. Source: Maersk Drilling
"Our plans for growing the business do not stop with these eight drillships currently under construction. The goal is a rig fleet of 30 rigs," Maersk Drilling Managing Director in Singapore Jan Holm said in an interview with Rigzone.
"When the time is right, we will be looking to expand the fleet further within our two focus areas; ultra deepwater floaters and jackup for ultra-harsh environment."
However, the 30-rig goal is not a prerequisite for the target to achieve net operating profit after tax of $1 billion by 2018.
"We expect to invest in one to two more rigs in order to reach the $1 billion, that is, additional investment of $1.3 to $2 billion," Holm, an industry veteran with an understanding of global exploration and production requirements, commented.
Two important drivers would propel drillship demand for the next 10 years. First, there is growing demand and second an aging rig fleet.
"This means that the order is not only to meet demand, but also over time to replace old equipment," Holm added.
The current order book for building new rigs at shipyards seems to be absorbed well.
"Looking ahead, we see strong demand growth, but also a high influx of newbuild rigs to the market. Nevertheless, the large share of rigs being older than 30 years means that a large part of the global rig fleet will need to be replaced thus we expect the newbuildings entering the markets in the coming years will not only meet incremental demand but also replace the older units. Thus we maintain a long term positive outlook for our main segments," Holm assured.
He highlighted Maersk Drilling's management of competition in rig business.
"With one of the youngest fleet in the industry, and a leading position in the most regulated market in the drilling industry, Maersk Drilling can supply not only a high-tech rig fleet but also the right people that will operate the rig safe and efficient thereby creating value for our customers," Holm said.
Semisubmersibles-drillship Competition
While competition does exist between semisubmersibles and drillships, "depending on the project a drillship may be more suited for the job and vice versa," he pointed out.
Within the industry, Maersk Drilling has positioned itself on semisubmersibles. Its four semisubmersibles have superior offline capabilities supporting efficient and safe operations for the company's clients.
"Our semisubmersibles are capable of operating in depths up to 10,000 feet (3,000 meters) and maintain their station either in dynamic positioning (DP) mode or with a pre-laid mooring system.
"Our semisubmersibles feature a number of innovative features, which enhance the rigs' flexibility by making multiple concurrent activities possible," Holm added.
These innovations on semisubmersibles are important given high drilling cost and the need to ensure that clients, who are already taking higher risk in hydrocarbon prospecting, is fully supported by efficient operations.
"Back-up facilities and solutions are generally provided to reduce the impact of equipment failures, and the hull design and layout are based on the operational experience of various deepwater operators and third party system suppliers. We have incorporated a series of innovative ideas from our potential customers," Holm emphasized.
Latest Additions to Fleet
Maersk Drilling's latest additions to its fleet – Maersk Venture (UDW drillship) and Maersk Intrepid (492' ILC) – are equipped with features that the company deemed essential for new rigs.
The design and capacities of the new drillships include features for high efficiency operations. Featuring dual derrick and large subsea work and storage areas, the design allows for efficient well construction and field development activities through offline activities, Holm explained.
With their advanced positioning control system, the ships automatically maintain a fixed position in severe weather conditions with waves of up to 36 feet (11 meters) and wind speeds of up to 85 feet (26 meters) per second.
Special attention has been given to safety onboard the drillships. Equipped with Multi Machine Control on the drill floor, the high degree of automation ensures safe operation and consistent performance. Higher transit speeds and increased capacity will reduce the overall logistics costs for oil companies.
Maersk Drilling has invested $2.6 billion in the four new drillships entering the fleet this year. All are being built at South Korea's Samsung Heavy Industries, a shipyard with a reputation of providing world class vessels.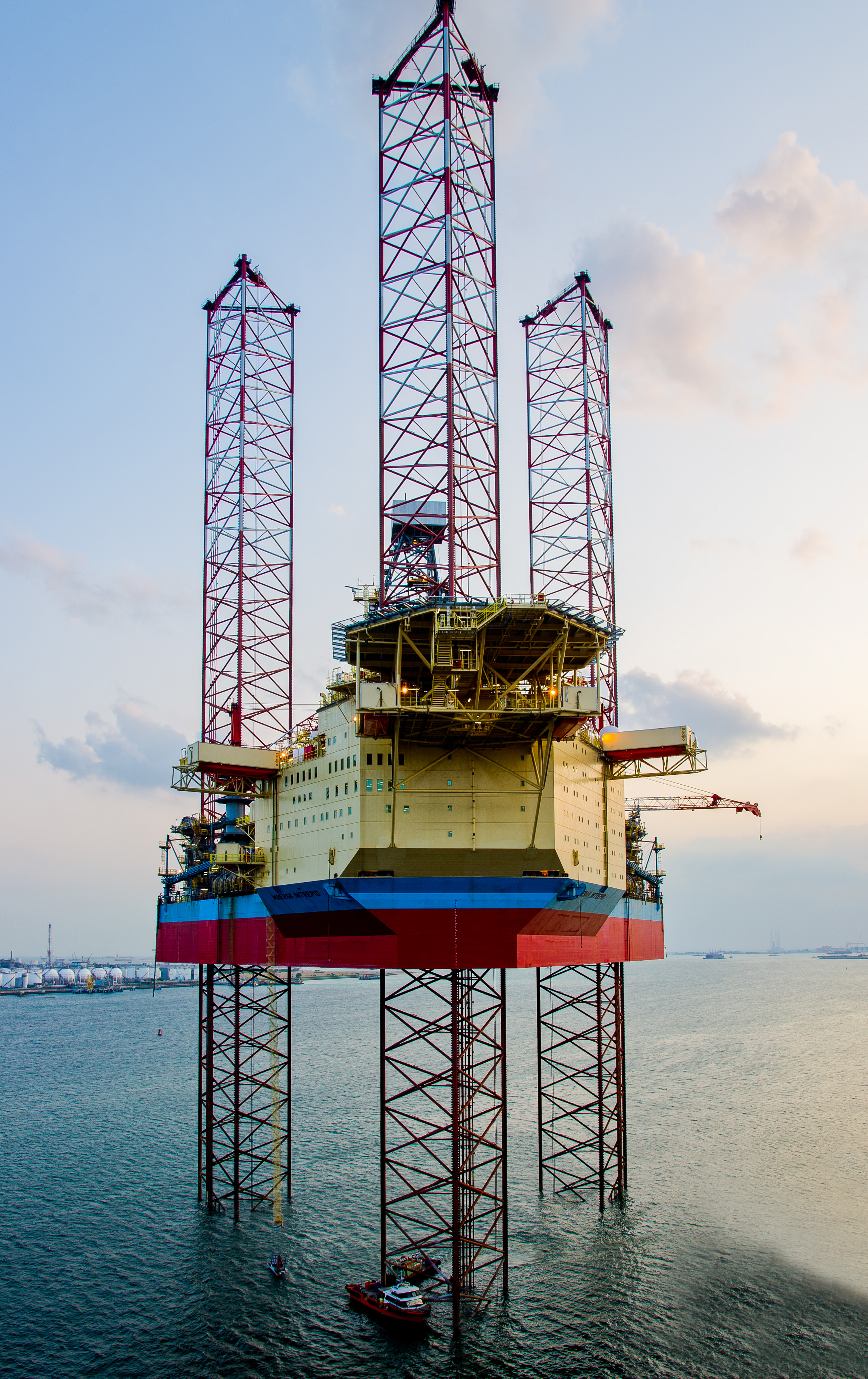 Maersk Intrepid Jackup Source: Keppel
Newly christened Maersk Intrepid is the first of the three GusoMSC CJ70 jackups for the Norwegian sector of the North Sea. With leg length of 678 feet (206.8 meters), CJ70 rigs are some of the world's largest jackups, and are designed for year round operation in the North Sea, in water depth of up to 492 feet (150 meters). Built at Singapore's Keppel FELS shipyard, Maersk Intrepid would be on a dry-tow from mid-April, reaching its location in about two months.
Adjustments Made Post-Macondo
Special attention has been given to safety onboard drillships to comply with post-Macondo requirement. Besides being equipped with Multi Machine Control on the drill floor, each of the two rigs going to the U.S. Gulf of Mexico to work, Maersk Viking (UDW drillship) and Maersk Valiant (UDW drillship), have two blow-out-preventers (BOP) on board. This is an additional feature on each of the rig in response to the safety call from authorities in that region.
The deepwater developments, especially in the U.S. Gulf of Mexico and off West Africa, would be a growing source of global oil supply, and new rigs would be required. To respond to the anticipated demand, Maersk Drilling is building four drillships for the ultra-deepwater market, Holm elaborated.
"Over the past years we have seen a clear preference for modern rigs. In the floater market oil companies have shown a clear preference for modern dynamically positioned deepwater units and drillships, whereas older moored midwater units have had a harder time finding employment.
"We do see an increasing number of larger field developments coming up in both U.S. Gulf of Mexico and offshore West Africa. Further, as per our long-term demand outlook, we see increasing activity for both exploration and development work … Brazil and Mexico are also potential new markets as we see a shift, where the markets are opening up for foreign operators," he said.
"Maersk Drilling has deployed its drilling units in regions such that it can leverage its market-leading position in the ultra-harsh environment sector of the market and become a significant player in the deepwater market. This is strategic to Maersk Drilling's growth in the years ahead," Holm explained.
Generated by readers, the comments included herein do not reflect the views and opinions of Rigzone. All comments are subject to editorial review. Off-topic, inappropriate or insulting comments will be removed.