Mexican Energy Reform Could Spur Significant Foreign Investment
|
Monday, September 23, 2013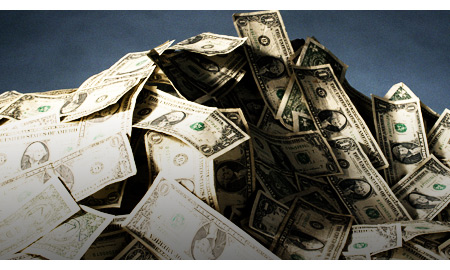 Mexico's state-owned oil and gas company, Petróleos Mexicanos (Pemex), has grown into one of the world's largest petroleum companies since its formation in 1938. Under the auspices of Pemex, Mexico has become a major non-OPEC oil producer and one of the United States' top sources of oil imports. Thanks to strict constitutional curbs on foreign ownership of Mexico's hydrocarbon resources, Pemex dominates the country's oil and gas sector. In fact, the national oil companysinglehandedly generates roughly one-third of the Mexican government's total revenues.
As statistics from the U.S. Energy Information Administration (EIA) reveal, however, the company's sphere of influence has been shrinking. Mexico's total oil production fell by more than 900,000 million barrels per day from 2004 through 2012. During the same period, the country's refining capacity declined by nearly 9 percent from just under 1.7 million barrels per day to approximately 1.54 million barrels per day, EIA figures show. Because Pemex is unable to satisfy all of Mexico's domestic natural gas and refined products demand, Mexico is a net importer of such commodities.
Mexico's elected officials have long resisted attempts to loosen the country's constitutional ban on foreign investment in energy, but that sentiment appears to be weakening. Members of the country's political class increasingly recognize that the country's energy sector needs foreign capital, expertise and technology to reinvigorate Pemex's upstream, midstream and downstream businesses.
In August, Mexican President Enrique Peña Nieto of the ruling, center-left Institutional Revolutionary Party (PRI) proposed energy reforms that, among other things, would enable Pemex to enter into profit-sharing contracts with private companies capable of exploiting harder-to-develop deepwater and onshore oil and gas resources. Another major political party, the center-right National Action Party (PAN), tends to more warmly embrace private investment and has proposed its own aggressive energy reform measures. The left-wing Party of the Democratic Revolution (PRD) has proposed a more modest set of reforms.
"Unlike past efforts in Mexico to enact meaningful energy reform, there seems a genuine momentum for reforms, and this time with the PRI leading the charge, there is a growing belief that they will actually be implemented," said Carlos Solé, a Houston-based attorney with the firm Baker Botts who specializes in energy industry cross-border investment and corporate transactions in Latin America.
Although it is too early to tell what the final outcome of Mexico's energy reform push will be, Solé considers the recent political overtures significant for two key reasons. First, the proposals publicly acknowledge that Mexico's political leadership views fundamental reforms as necessary to re-stimulate the country's energy sector, he said. Second, the proposals could attract significant outside investment across Mexico's oil and gas value chain and in the power and renewable energy sectors, he added.
Rigzone recently interviewed Solé to obtain his perspective on the issue of Mexican energy reform and what it could mean for foreign investment. A transcript of the conversation follows.
Rigzone: National control of Mexico's oil and gas industry has been a hallmark of the country's energy policy for three-quarters of a century. Now, policymakers of different political stripes are receptive – to varying degrees – to allowing private investors to help modernize the country's upstream, midstream, downstream and power sectors. What factors have brought these different parties toward this point, and what do you consider the most significant indicators of progress on this front?
Carlos Solé: President Peña Nieto campaigned on a reformist agenda and since his inauguration in December 2012, he has followed through with a series of reform proposals that have challenged Mexico's status quo – first in education, then the telecommunications sector and now the energy sector.
Both the president's political party, the PRI, and the more conservative PAN are acknowledging the economic reality that the status quo is failing. Over the past decade, Mexico has experienced a consistent decline both in its oil and gas production and its replenishment of related oil and gas reserves. Mexico has become a growing importer of oil and gas, importing 49 percent of its gasoline, 33 percent of its natural gas and 65 percent of its petrochemicals. In comparison to other national oil companies, Pemex has fallen behind. In the power sector, average electricity prices in Mexico are significantly higher than those in the U.S. and Canada – large industrial users in Mexico pay the equivalent of 13 U.S. cents per kilowatt hour compared to 7 cents for similar industrial users in the U.S.
Rigzone: What do you see as the key differences among the policy proposals that have been unveiled by different factions? Do you believe there is a better-than-average chance that they will overcome these lingering differences and forge a compromise deal that will gain broad support?
Solé: The PAN approach is the most liberal of the proposals and contemplates a concessions regime for the upstream sector. The PRI's proposal would allow for private investment in the energy sector, primarily through profit-sharing contracts, but stops short of a concessions regime. The PRI proposal, however, would fully open the midstream and downstream oil and gas sectors as well as the creation of a wholesale power market based on private generation of electricity.
Both the PAN and PRI proposals would require amendments to Mexico's constitution, which will require a two-thirds approval by both chambers of the Mexican Congress and ratification by 17 of Mexico's 32 states' legislatures. The left-of-center political parties in Mexico, including the party of former presidential candidate, Manuel Lopez Obrador and the PRD, have expressed their opposition to both the PAN and PRI proposals.
While the political opposition will intensify, based on their shared commitment to energy reform, most analysts expect the PRI and PAN to come together. The combined voting blocs of the PRI and the PAN should be sufficient to garner the necessary votes in the Mexican Congress and state legislatures to pass the constitutional amendments and enact the implementing legislation.
Rigzone: What are the major hurdles to reaching consensus?
Solé: The major hurdles will be political and procedural. The state's ownership of oil and gas remains a political raw nerve in Mexico. Many Mexican citizens consider the state's ownership of oil and gas reserves as an inherent aspect of Mexican sovereignty. Yet many of those same Mexican citizens also will decry the inefficiency and perceived corruption of Pemex.
Procedurally, if the constitutional amendments are passed, there will be obstacles for developing the implementing legislation needed to make the reforms a reality. But the enactment of such legislation will only require majority votes and not the supra-majority required for the constitutional amendments.
Rigzone: What elements of energy reform are essential for attracting foreign, private-sector investment across the oil and gas value chain and in power generation, transmission and distribution?
Solé: For the upstream oil and gas sector, Mexico has indicated that it desires to stimulate deepwater exploration and production (E&P) activity and shale development in Northern Mexico. Recognition of oil and gas reserves for SEC (U.S. Securities and Exchange Commission) purposes will be critical and could be sufficient for stimulating investment in deepwater E&P activity. However, if production-sharing is not actually permitted, then that could hinder investment in Mexico's shale plays. In the midstream and downstream sectors, as well as the electricity sector, the "key" details and "rules of the game" have not been developed in order to allow foreign and private sector investment to evaluate the opportunities that may or may not be created.
Rigzone: Do you anticipate that companies based in Mexico's neighboring North American Free Trade Agreement (NAFTA) countries, the United States and Canada, would necessarily enjoy a natural advantage among foreign investors? Why or why not?
Solé: Yes, investors from the U.S. and Canada will enjoy certain investment protections and tax advantages that are provided under NAFTA. Yet Mexico also has trade agreements with 42 other countries and the energy industry is a capital-intensive one with a global demand and so competition with investors from non-NAFTA countries will remain significant.
Rigzone: What types of projects and investment opportunities might become more abundant in Mexico with energy reform?
Solé: If one assumes that the reforms will look more what the PRI has proposed, and not the PAN (i.e., only profit-sharing arrangements in the upstream sector, but complete market liberalization in the other sectors), then the midstream, downstream (including refining and petrochemicals) and electricity sectors should be the ones that will benefit the most. One could envision scenarios where there is greater cross-border pipeline activity and development of storage assets and natural-gas and renewable power projects.
Rigzone: Foreign investors notwithstanding, what would meaningful energy reform mean for the private sector within Mexico's borders? What types of new opportunities might Mexican businesses enjoy with outside investment in the country's oil and gas and power sectors?
Solé: Mexican officials hope that energy reform will provide a needed boost to a sluggish Mexican economy, much in the same manner that NAFTA benefitted Mexico. Some economists have suggested that energy reforms could add between 1 and 2 percentage points to Mexico's economic growth rate both in the near and long term. Government officials also hope that reforms will result in lower energy costs that will stimulate industrial production and provide a global competitive advantage for Mexican industry.
Rigzone: Are you aware of any other countries, particularly in Latin America, that have taken up energy reform to this degree? In other words, do any other countries' experiences provide a "template" for Mexican policymakers?
Solé: Mexico is unique as a result of its constitution, its expropriation history and the evolution of its energy industry over the last 75 years. Thus, other countries in Latin America do not offer easy "templates" that Mexican policy-makers can copy. Nonetheless, in proposing the reforms, the PRI has mentioned the experiences of Brazil, Colombia and even Norway as countries that offer "lessons learned" both for Mexico and Pemex. Of course, the details of what those "lessons learned" are will depend on the implementing legislation that will be presented if the constitutional amendments are enacted.
Rigzone: Many of the people reading this article are following Mexico's energy reform debate closely. What are some of the key considerations to watch for in order to gauge the direction and success of this endeavor?
Solé: In September, the Mexican Congress reconvenes and the Senate is expected to take up the constitutional amendments first. At the same time, the left-of-center political parties have already planned opposition rallies and so there may be another flurry of media attention, but this time it may center on the opposition to the reforms. However, the key consideration for readers will be to follow the timing of when the Mexican Congress will vote on the constitutional amendments. Most political commentators expect those votes to occur in the October to November timeframe; if passage of the constitutional amendments has not occurred by year-end, then it could signal a derailment of any meaningful reforms. Likewise, if the PRI elects to forge a compromise with the PRD, then it could also foreshadow a watering-down of the reforms.
Conversely, if the PAN seems to gain a voice in the debate, then it could foreshadow a growing momentum and trend towards a greater degree of liberalization and opening to foreign investment. Assuming the constitutional amendments are enacted, then the next key consideration will be to assess the initial details that emerge with respect to the necessary implementing legislation.
Also read Reformed Mexico Energy Sector Could Be in Place by Early 2014
Generated by readers, the comments included herein do not reflect the views and opinions of Rigzone. All comments are subject to editorial review. Off-topic, inappropriate or insulting comments will be removed.