API: Comment Period Extension for Fracking Regulations Justified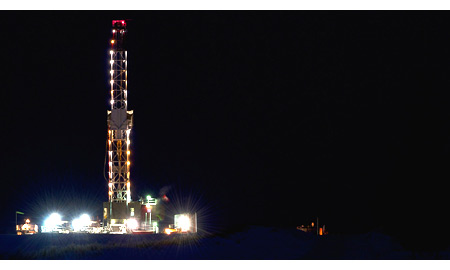 The Bureau of Land Management's 60-day comment period extension for hydraulic fracturing rules proposed last month for federal and Indian lands will be needed to allow the oil and gas industry to effectively review and comment on all existing various state and federal agency regulatory activities that overlap with much of what BLM is proposing, an American Petroleum Institute (API) official said Thursday.
"Many questions remain as this new rule has the potential to significantly slow domestic energy production, as well as damage national, state and local economies," said Eirk Milito, API director of upstream and industry operations, in a statement. "An additional layer of regulation must be carefully scrutinized and the last thing we need are rules that create confusion in the regulatory process."
Secretary of the Interior Sally Jewell told the U.S. Senate Energy and Natural Resources Committee Thursday that a 60-day comment period will be allowed for the latest version of proposed hydraulic fracturing regulations for U.S. federal and Indian lands.
"These are common sense updates to 30-year old regulations that will increase safety in oil and gas production on public lands while, at the same time, provide flexibility and foster coordination with states and tribes," Jewell said while testifying before the committee. "This is an important step in ensuring that the public has full confidence that the right safety and environmental protections are in place."
Last month, the BLM made available a revised hydraulic fracturing rule to take into account the over 177,000 comments received during the 120-day comment period last year for the initially proposed rule. Oil and gas industry associations had criticized the initial rule, saying that hydraulic fracturing regulations by BLM would overlap with existing state regulations and potentially hinder new oil and natural gas production and economic growth.
Generated by readers, the comments included herein do not reflect the views and opinions of Rigzone. All comments are subject to editorial review. Off-topic, inappropriate or insulting comments will be removed.
RELATED COMPANIES
Company: US Department of the Interior
more info
Company: American Petroleum Institute (API)
more info