Maltese Exploration Gaining Momentum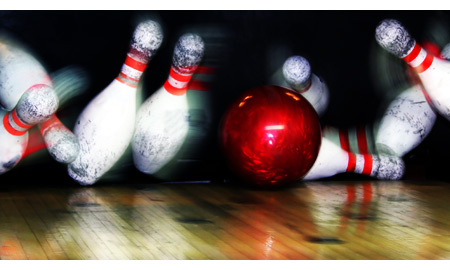 The Mediterranean Sea has attracted plenty of interest from the oil and gas sector in recent months. Discoveries offshore Israel, along with exploration offshore Cyprus and a licensing round offshore Lebanon are testament to a huge amount of activity in the region at the moment.
Now attention is turning to offshore Malta, located not far from the oil-rich waters of Libya – which holds Africa's largest proven reserves of sweet oil.
Companies have been drilling for oil in Malta since 1959, when BP plc drilled the onshore Naxxar 2 well. BP failed to find any hydrocarbons and the 11 onshore and offshore wells since then have proved largely disappointing, apart from the offshore Alexia 2 well tested oil in 1984 and the onshore MTZ 1 well in 1999, which tested gas. A handful of other wells during the past few decades have produced oil shows.
In spite of this limited success, the international oil and gas industry is once again becoming interested in Malta. While no majors are involved yet, a handful of sizable independents have acquired permits to explore for oil in the island's waters.
Areas 2 and 7 are licensed to Heritage Oil plc under a production sharing contract (PSC) with the Maltese government. Blocks 4, 5, 6 and 7 of Area 4 are licensed under a PSC shared between Genel Energy plc (75 percent) and Mediterranean Oil & Gas plc (25 percent).
The Maltese government has also licensed an exploration study agreement over Blocks 1, 2 and 3 of Area to Capricorn Malta – a subsidiary of Cairn Energy plc.
Heritage's Areas 2 and 7 permits (acquired in 2007) are situated in water depths of around 1,000 feet, beyond 50 miles from Malta's southeast coast. They cover an area of approximately 6,900 square miles.
Recent statements from Heritage describe its licenses as "underexplored", and point out that only one well has, so far, been drilled in Area 2: the Medina Banks-1 well in 1980. This was drilled to a depth of 4,020 feet but failed to reach its target zones, which were between 4,920 and 14,765 feet.
The company has acquired 2D seismic data over parts of its licenses, identifying what it believes is a "highly attractive" Lower Eocene carbonate reef play with a prospect in Area 7 as well as deeper carbonate reef play within the Cretaceous section of the prospect. Although Heritage plans to drill in Area 7, it is having to wait until a border dispute between Malta and Libya (and which dates back to 1974) is resolved. In its results statement at the end of April, Heritage said it is "actively assisting officials in both countries to move forward" with discussions regarding the dispute.
Cairn Energy is one of two independents to have become involved in Maltese exploration relatively recently. It arranged its exploration study agreement – over three blocks in the channel between Malta and Sicily – with the Maltese government in December 2012. This covers an initial two-year period that will see geological studies, reprocessing of existing seismic data as well as the acquisition of new 2D seismic data and some capital works.
Cairn's deal can be extended into a third year in order to acquire 3D seismic, while it also has the right to negotiate a PSC.
The first company in the latest round of Maltese exploration activity to drill a well looks likely to be Genel Energy.
Genel, which bought into Mediterranean Oil & Gas' license interests in Area 4 in the summer of 2012 (gaining a 75-percent interest in Blocks 4, 5, 6 and 7), believes its blocks are geologically similar to the producing areas of the Libyan Sirte Basin and offshore Tunisia.
Genel has identified a number of plays from interpreted 3D seismic data. Several prospects have been defined, with total prospective resources amounting to 800 million barrels of oil equivalent.
An initial well was originally targeted for early 2014, but Genel announced in May that it has secured a rig from Noble Corporation, suggesting that the first well will be drilled in Area 4 this year. Genel has secured the rig Noble Paul Romano (DW semisub) to drill the Hagar Qim 1 exploration well in the fourth quarter of 2013, according to its partner in Area 4, Mediterranean Oil & Gas. Targeting reservoirs at a depth of 8,200 feet, Genel will be seeking gross prospective resources in the Lower Eocene/Paleocene zone that are estimated at 109 million barrels of oil equivalent.
Genel's progress in Area 4 will likely be followed by Cairn and Heritage as they work out their own exploration plans for offshore Malta.