Pioneer Natural Sells Acreage in Wolfcamp Shale for $1.7B
by Dow Jones Newswires
|
Saabira Chaudhuri & Angel Gonzalez
|
Wednesday, January 30, 2013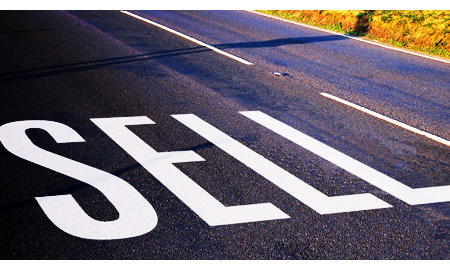 Pioneer Natural Resources Co. has agreed to sell a 40% stake in 207,000 acres in West Texas's Wolfcamp Shale to Chinese conglomerate Sinochem Group in a deal worth $1.7 billion, the third biggest single investment by a Chinese company in the U.S. oil patch.
The joint-venture agreement highlights how independent oil companies, struggling with low natural-gas prices, have found a good match in Chinese companies willing to provide capital in exchange for an increasingly significant piece of the red-hot U.S. unconventional-oil business. The cash influx is bound to help the U.S. oil companies expand their production of crude oil, which is more profitable than natural gas.
Sinochem follows in the steps of other state-owned Chinese giants such as China National Offshore Oil Corp., or Cnooc, and China Petrochemical Corp., also known as Sinopec. Sinopec's early 2012 deal with Devon Energy Corp. over several shale assets in Ohio, Michigan and other areas was, at $2.5 billion, the largest Chinese foray in the U.S. energy space, and Cnooc's $2.2 billion deal with Chesapeake Energy Corp. in 2010 was the second-largest. Cnooc followed that deal with a second, smaller one in early 2011.
Sinochem agreed to pay $500 million in cash for roughly 82,800 net acres and will pay the remaining $1.2 billion by carrying a portion of Pioneer's share of future drilling and facilities costs. Pioneer has six years to utilize the drilling carry, subject to extension under certain circumstances.
Pioneer will retain the remaining 60% of its interest. It will continue running production in the area and will conduct all leasing, drilling, completion, operations and marketing activities in the joint-interest area. The joint-interest area covers defined portions of Upton, Reagan, Irion, Crockett and Tom Green Counties in Texas. Pioneer retains its current working interests in all horizons shallower than the Wolfcamp horizon.
The deal is expected to close in the second quarter.
Analysts with Wells Fargo Securities wrote in a note that the deal places the value of Pioneer's land at about $17,000 an acre, well ahead of the analysts' expectations of $12,000 an acre.
"We are very excited to work with Sinochem, a global energy and chemicals leader, in the southern horizontal Wolfcamp Shale area, and are pleased that they share our confidence in accelerating the development of this large, oil-rich acreage position," Pioneer Chief Executive Scott Sheffield said. "This accelerated development will add significant production and reserves for Pioneer while enhancing shareholder value."
Pioneer and Sinochem have agreed to a development plan which forecasts the drilling of 86 horizontal Wolfcamp Shale wells during 2013, increasing to 120 wells in 2014 and 165 wells in 2015.
Beijing-headquartered Sinochem started out as the China National Chemicals Import and Export Corp., which was China's largest trading firm. Sinochem focuses on areas such as energy, agriculture, chemical, real estate and financial service.
Separately, Pioneer also said it has discontinued efforts to divest its properties in the Barnett Shale, which it had started in September. It said several bids were received in December, but none were high enough.
Pioneer holds about 155,000 gross acres in the play, of which about two-thirds are located in the Barnett Shale Combo play. The remaining one-third is located in the dry gas area of the play.
As a result of the planned divestiture, Pioneer's Barnett Shale properties were reclassified to discontinued operations in the third quarter. They will now be reclassified back to continuing operations beginning in the fourth quarter.
The oil-and-gas exploration-and-production company's focus on natural gas has been affected by industry-wide pricing issues amid slack demand and a surge in production from unconventional shale-gas formations.
In October, Pioneer reported its third-quarter profit declined 95% as prices for oil, natural-gas liquids and gas declined and a loss on derivatives weighed on its bottom line.
Generated by readers, the comments included herein do not reflect the views and opinions of Rigzone. All comments are subject to editorial review. Off-topic, inappropriate or insulting comments will be removed.