Protests against Fracking Could Cripple Australia's LNG Progress
|
Tuesday, January 15, 2013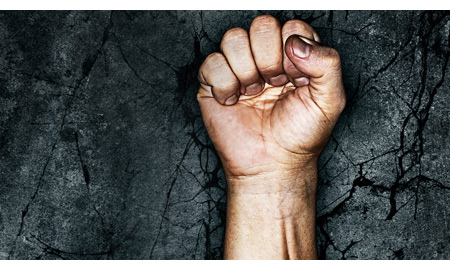 A strong ongoing environmental protest movement in New South Wales and Queensland against coal seam gas (CSG) projects is threatening to cripple the development of Australia's liquefied natural gas (LNG) industry.
Australia, home to seven world-scale LNG projects that have already reached their final investment decision stage, has been touted as a country that is poised to overtake Qatar as the largest LNG exporter by 2020.
Four of the new projects draw from gas fields in Western Australia: Gorgon, Prelude, Wheatstone and Ichthys. The other three Queensland-based projects are: Queensland Curtis LNG (QCLNG), Gladstone LNG (GLNG) and Australia Pacific LNG (APLNG), where the protest movement has been gaining steady momentum since May 2012.
But concerns over potential environmental hazards – associated with CSG exploration and production, and specifically in relation to hydraulic fracturing – led to mass protests at the end of last year. The debacle could derail operators' efforts in trying to move ahead with their CSG exploration and production projects.
The Importance of CSG in Australia's Context
Australia's gas development started with LNG exports from reserves under the Indian Ocean, offshore the northern coast of Western Australia. Thanks to surging demand from Asian economies such as Japan, South Korea and China, explorers have started moving across the continent to eastern shores.
The gas trapped in coal seams, once seen as an unprofitable venture, has charged the boom of a whole new industry in Australia alongside advancing exploration and production technology.
The pace of Australia's CSG development is a remarkable story. According to Australian CSG exploration company Apex Energy, CSG production in the country reached 185.7 billion cubic feet (Bcf) in 2009, up 41 percent from 2008's figures. The Australian Petroleum Production & Exploration Association (APPEA) estimated that the CSG industry will generate as many as 18,000 jobs and up to $1 billion in annual state taxes.
Controversy Surrounding Hydraulic Fracturing in the CSG Industry
Proponents of the CSG industry, who also support the use of hydraulic stimulation for CSG-related projects – most notably operators –, point out that the emerging sector should be supported as it directly translates into local employment and training opportunities.
Operators also note that hydraulic fracturing, which involves drilling wells into seams of coal and injecting a mixture of water and chemicals to cause fractures in the coal, is a production method that has been used 1958, and is a well-regulated exploration method which has not proven to pose any environmental hazards.
Critics, consisting primarily of environmental activists and farmers, remain unconvinced. The Australian Conservation Foundation stated that hydraulic fracturing causes the following environmental issues:
Removal of vast quantities of groundwater in the Great Artesian Basin and Murray Darling Basin
The injection of chemicals into water supply
The release of greenhouse pollution into the environment
The impact of land use from the rapid expansion of the network of wells
The Government of Western Australia has meanwhile shown its support behind the use of hydraulic stimulation.
Over 700 well stimulations have been completed – a relatively small figure when compared to the United States, which sees almost 10,000 wells being fractured each year, according to a published statement by the Government of Western Australia.
"Hydraulic stimulation was commercially established in the late 1940s in the U.S. Since then, it has been used globally in the industry. The use of hydraulic stimulation in accessing shale, tight and coal seam gas is a relatively recent phenomenon," the WA Government explained in a published statement on its website.
Commenting on regulatory requirements in place for CSG exploration projects, the WA Government said: "Well design and drilling programs are thoroughly assessed to ensure well integrity and no uncontrolled flow of fluids. As part of the approvals process each operation is assessed thoroughly and conditions are added to approvals where appropriate to ensure that all precautions necessary are taken to protect the environment."
Present Day Standoffs
Santos – which leads the Glandstone LNG (GLNG) project – and Metgasco have been grappling with immense public pressure since the fourth quarter of last year.
Last year, Santos' CEO David Knox faced the Climate Emergency Action Network (CLEAN), which held an angry protest in front of Christmas shoppers in Adelaide's Rundle Mall Dec. 14, before marching to the company's headquarters. CLEAN's message on that day was "no to unconventional gas – yes to renewables."
Santos GLNG project is designed to take in piped CSG from the Surat and Bowen basins, around 249 miles (400 kilometers) away from the coastal city of Gladstone. To support the GLNG projects, some 3,200 CSG wells have already been drilled.
Meanwhile, Metgasco, which focuses on the development of CSG exploration and pilot wells in the onshore Clarence Moreton Basin, was faced with a stream of anti-CSG protests starting November. In one protest, demonstrators chained themselves to a truck at the company's Glenugie site. The group of activists maintained their blockade at Metgasco's site until Jan. 8 after 18 people were arrested after a 9-hour standoff with police officers.
The firestorm of resistance comes amid Metgasco's announcement that it will go ahead with the first of its CSG exploration efforts, following its success in obtaining all landowner and government permits required for work to start on its PEL 426 permit.
The immense flood of anger shown against Santos and Metgasco has led to other companies, such as New Standard Energy – which is involved in shale gas exploration works on the Canning Basin – to repeatedly emphasize in public statements that it is not involved in horizontal drilling or hydraulic fracturing activities.
The community of NSW and Queensland needs to understand that unconventional gas will ultimately be beneficial for the nation's progress, Comet Ridge's Managing Director Tor McCaul told Rigzone on the volatile situation between CSG operators and environmental activists.
"Gas is a clean form of energy … it is nice [to know] that [one] will have enough power to charge your iPhones when you reach home at the end of the day," McCaul said.
Generated by readers, the comments included herein do not reflect the views and opinions of Rigzone. All comments are subject to editorial review. Off-topic, inappropriate or insulting comments will be removed.