North America To Lead New Non-OPEC Oil Supply
|
Tuesday, February 04, 2020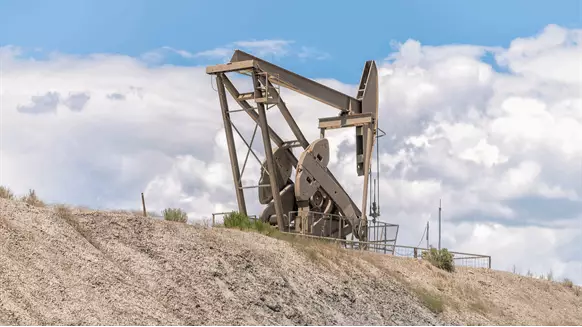 By 2040, even OPEC, which has long underestimated North American shale, has U.S. crude output going above 17 million b/d.
The North America oil boom has no end in sight. Since 2008, the shale revolution has increased U.S. crude production by 160 percent to ~13 million b/d. Canada's output has risen 70 percent to ~5.3 million b/d. Respectively, the U.S. and Canada are the 1st and 4th ranked oil producers and both hold plenty of room to grow.
Through the 2020s, IEA has the U.S. accounting for 85 percent of new global crude supply. By 2040, even OPEC, a bloc that has long underestimated North American shale, has U.S. crude output going above 17 million b/d. Operations and technologies continue to improve and shale breakeven prices have fallen into the mid-$40s per barrel or even lower. To be sure, however, the industry would greatly benefit from a $65 WTI price or above. For the naysayers, we know that the oil is there. Even with such low prices, proven U.S. reserves have more than doubled to ~65 billion barrels over the past decade. Resource wise, USGS reports that the country could have over a trillion barrels to produce.
Yet, Canada might have even more oil production potential. According to BP, the country has 175 billion barrels of proven reserves in Alberta's tar sands. Higher prices, more infrastructure, and greater support for exports though will remain key obstacles. In particular, with the Trans Mountain, Keystone XL, and Line 3 pipelines, an export complex to reach fast growing Asia is essential to industry expansion. Incremental domestic oil needs are just too low. Importantly though, Canada's exports to the U.S. have still blossomed amid the U.S. shale revolution. The U.S. refinery system is configured to process heavier crude like that from Canada, so sales to the U.S. have jumped 80 percent to ~4.5 million b/d. Longer-term, EIA has Canada accounting for some 25 percent of the world's new supply, with its output rising 85 percent to almost 10 million b/d over the next three decades.
The U.S. and Canada are highly attractive countries for business. These are open markets where the best are allowed to thrive. There is no favoritism like there is in many of the world's key oil production zones, controlled by national champions with almost limitless government backing. Although not without issues, the U.S. and Canada are democratic societies that have predictable laws and regulatory regimes to make the international oil industry's life much easier.
Once-mighty Mexico has become the forgotten potential new oil supplier in North America. Since 2005, industry and regulatory stagnation has sliced the country's production in half to ~1.8 million b/d. The 2013 Energy Reforms that were aimed at bringing in new outside investment, expertise, and competition for embattled national oil company Pemex are now being pulled back by the AMLO administration. For example, all new E&P auctions have been suspended, and contracts signed since the reforms are under review. This is bad news because Pemex is over $105 billion in debt and certainly requires outside help for an oil production rebound. The country does have very high deepwater (~60 billion barrels) and shale potential (~50 billion barrels). AMLO gets only one term and will leave office in 2024, about the time when an upward oil production trend should be regained.
In any event, North American oil supply will drive new non-OPEC production for probably decades to come. It will be needed. Having no significant substitute, the reality is that global oil demand continues to parallel economic growth. SUVs, petrochemicals, and aviation fuel will compensate for any absolute reduction in global oil use that could come from overly expensive electric cars. Indeed, it will be expanding exports for the U.S. and Canada that mandate new oil output. For example, the U.S. exported over 3 million b/d of crude in 2019 and could become the largest seller by 2024.
Generated by readers, the comments included herein do not reflect the views and opinions of Rigzone. All comments are subject to editorial review. Off-topic, inappropriate or insulting comments will be removed.