Fearnley Procter Inc.

Featured Employer
Aberdeen, Scotland, United Kingdom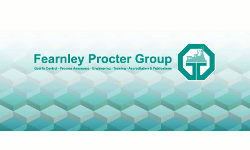 ---
Job Duties/Responsibilities:
Contract ITT's
• Provide input to ITT's
• Perform the QA Evaluation on received ITT's
• Perform pre award Audits as required
• Development and approval of QP / ITP
• Set up Inspection Assignments
• Monitor Inspections
• Attend Contract Kick off Meeting
• Attend Weekly/Monthly Meetings (as determined)
SAP System Support
• Material Master Coding via SAP
• New Vendor Approvals via SAP
• Run & action workload reports vis SAP
• Shorebase assistance / support in relation to equipment receipt inspection
Operations Support
• Post contract award support to operations
• Arrange or Witness stripdown of equipment
• Provide feedback to Engineers
• Review / comment / approve QP/ITP for repairs/refurbishments
• Initiate and coordinate the inspection of operational new and repair equipment inspections using the
Relevant inspection contractors.
• Provide inspection status reports and analysis of operational equipment on a regular basis.
Lead Auditor
• Ability to perform pre-award, post award and technical audits as required and report accordingly with
the close out of actions identified / reported.
Global Deepwater Drilling Exploration & Appraisal Projects
Provide technical support on Quality requirements / activities internally and externally
Support of Global or Local QA/QC Drilling action plans and initiatives
Familiar / awareness of Deepwater Drilling equipment and operations
Prepare and present quality / progress reports to the Drilling team & management
Review and comment on quality documents i.e. QP/ITPs , etc.
Approval of WPS / WPQ and Welder Qualifications (coordination through external source)
Attend Kick off meetings (including sub-vendors)
Assign Inspection activities
Surveillance Audits / Monitor Inspections
Attend Weekly/Monthly/Bi-Monthly progress meetings as required
Documentation Reviews
UKMS Process Development and Updates
• UK and Client's Global procedures
RCA Investigations
• Lead or Participation in RCA investigations
• Present investigation findings to Senior Management
• Prepare / support preparation of the investigation action plan
• Provide Support to the business on close out of investigation actions
Technical Support
• Mobile Temporary Equipment
• FHA issues
• CE / ATEX / PED Issues
• In service Verification
• Certification issues
• BHA & drillstring inspection processes / standards i.e. Fearnley Procter NS™ & DS® standards
Additional Information.
This role will be a support position to our Global Deepwater Drilling team and as such is likely to involve extensive travel with potential in-country location during drilling operations along with the onshore support drilling team.
Qualifications:
HNC/HND Qualification in Engineering or appropriate level of experience
Qualified Auditor or Similar
CSWIP Senior Inspector or Similar
Survival and Offshore Medicals
Knowledge/Skills/Experience:
10 years minimum in a similar operational role with an operator.
Knowledge and experience of drilling equipment and operations (preferable Deepwater knowledge)
Global multi-region experiences in a QA/QC role or similar
Experience & knowledge of drilling equipment standards i.e. TH Hill (DS®) & NS™ (Fearnley Procter Group) standards