Plains All American Pipeline
Odessa, Texas, United States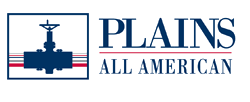 ---
This position performs required scheduled and unscheduled mechanical maintenance on pumps, valves, gear boxes, mixers, engines, and other crude oil equipment and tools. Also maintains up to date maintenance records in compliance with Plains Field Operations. Position is subject to call outs for work associated with Plains field operations and/or emergency response.
Responsibilities:
Performs routine and non-routine maintenance and upkeep on positive displacement pumps, meters and metering equipment, centrifugal pumps, gear pumps, tank mixers, valves, as well as small engines and motors.
Changes gear lubes, monitor and change oil in pumps, monitor oil temperature, inspect valves, and conduct D.O.T. inspections.
Completes administrative documents and forms required by the company and other regulating agencies and maintains up to date maintenance records.
Evaluates wear and repair needs and trends of pipeline equipment and makes recommendations on necessary maintenance.