Plains All American pipeline
McCamey, Texas, United States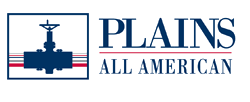 ---
Plains has an immediate opening for a Construction Supervisor to work out of the McCamey, Texas location supporting the South Texas Division. Primary function is to coordinate and manage construction efforts across the District with contractors and Company personnel to ensure safety, timely completion, high quality and cost effectiveness.
Responsibilities
Model and promote a culture of safety and environmental responsibility.
Supervise / oversee construction projects at various locations as assigned.
Coordinate and manage construction efforts with contractors and Company personnel to ensure safety, timely project completion, high quality and cost effectiveness.
Responsible for ensuring that Plains Policies and Standards are enforced during construction.
Work closely with Operations and Engineering to successful project completion.
Act as Plains representative when interfacing with contractors, government and local agencies, vendors, and other utility companies.
Provide support to Operations personnel on construction and commissioning of capital expansion projects.
Ensure completion of project documentation in accordance with Plains regulatory requirements.
Any other tasks or projects as assigned.
Requirements:
Bachelor's degree in Civil, Mechanical, Electrical or Chemical Engineering or equivalent work experience
5 years minimum prior project management experience or progressive experience in project engineering positions
Extensive experience in pipeline and facility construction.
Comprehensive knowledge of petroleum pipelines, above ground storage tanks, pumps, valves, meters and other related appurtenances.
Experience in project Cost management is preferred.
Must have an understanding of ANSI and API Industry Construction Standards.
Understanding of PHMSA regulations.
Strong communication and interpersonal skills.
Ability to read and comprehend technical operational manuals and construction drawings.
Must possess and maintain a valid driver's license to operate company vehicles.
Ability to work in an open environment with extremes of heat and cold.