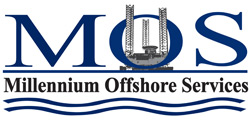 Company: Seafox Management FZE
Skills: ETO
Other Skills: Confident with reading, speaking, writing and understanding English and able to establish effective communication by appropriate means. 2. Confident in leading and delegating all work and work preparations, in cooperation with the complete crew.
Experience: 5 + Years
Education: Associates/2 yr Degree/Diploma
Employment Type: Rotational Contractor
Salary: to be discussed
Location: Abu Dhabi, Abu Dhabi, United Arab Emirates
No location/work authorization restrictions found.
---
Job Profile: The Electro-Technical Officer is responsible for monitoring the operation of, maintaining and repairing the electrical, electronic and (automated) systems and equipment on board including computer networks. The Electro-Technical Officer shall also operate and maintain high/medium voltage power systems. The Electro-Technical Officer is part of the unit's technical crew.
GENERAL
Ensures that all work assigned to him/her is planned, risk assessed and carried out in a safe and efficient manner in accordance with the Permit to Work system.
Ensures that all equipment relevant to his/her job is operated and maintained within the manufacturers' specifications and Seafox operational procedures and performs duties with awareness to avoid dangerous situations.
Ensures up to date knowledge and familiarization of the Unit, its operations, safety measures, procedures and regulations.
Implementing and verifying compliance with the vessel's Shipboard and Company Management System.
Assisting the Chief Engineer in maintaining certification of electronic equipment, automation and alarm systems.
Ensuring that all written and verbal orders given are understood and complied with.
ELECTRICAL WORK AND MAINTENANCE
Performs planned/corrective and breakdown maintenance work on the following systems: a. Generators b. Switchboards c. Transformers d. Electrical motors e. DP system f. Vessel management system g. Power management system h. Jacking system i. Electronics j. Computers k. Audio- and visual communication equipment
Performs necessary work, control, and inspections in order to maintain the relevant certificates and comply with applicable regulations.
Assists in requisition and purchase of electronic spares and consumables.
Is confident and knowledgeable in the maintenance and repair of all electrical and electronic equipment on the unit, including overall housekeeping within his area of responsibility.
Has the authority required to assure his responsibility for electrical safety. (And confirms the acceptance of this responsibility following completion of the Seafox familiarization procedure(s).
Encourages other staff to participate in maintaining and improving the company's (safety) performance, and ensures all operational risks are assessed as ALARP.
FILING AND LOGS
Establishes and maintains an accurate log system within his area of responsibility and in accordance with the company policies, and ensures correct entry of (electrical) maintenance records.
Is responsible for the registration of all portable electric tools on the installation, and maintains the megger list in the Preventive Maintenance System (PMS)
Is responsible to report on spare parts used, and articles required
QUALIFICATIONS AND CERTIFICATIONS
The preferred educational level and amount of experience for this function are:
Marine Electrical education (HBO/professional higher education)
Experience in a similar role within marine environment > 2 year
Experience as a general electrician, min. 5 years
Valid BOSIET - Optio
Valid H2S - Opito
Valid BST
Valid STCW Medical