Grupo Epalmo

Featured Employer
Luanda, Luanda Province, Angola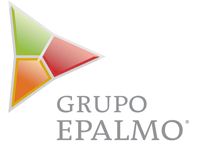 Company: Grupo Epalmo
Skills: Document Control
Other Skills: Administration or Business School
Education: Associates/2 yr Degree/Diploma
Location: Luanda, Luanda Province, Angola
No location/work authorization restrictions found.
---
Activities
1. To promote safety culture within the project and his/her activities. Lead by exemplarity to have the team members and colleagues adhering and contributing. Be the sponsor for PBF of the 5S principles deployment within offices. 2. To ensure that safe and ethic working practices are carried out within the activities that he/she is managing or interfacing with. To guarantee the compliance on his activities. 3. To work by anticipation.   4. With the spirit of One TOTAL values, to establish and manage his/her activities motivating his/her counterparts and to work diligently to meet the targets of the Projects.   5. To keep his hierarchy, the divisional Manager and all parties(asrequired) informed regarding ongoing activitiesstatus. To advise the Project Managers on architecture related actions/decisions. 6. Responsible for maintaining PBF HR/COMPLIANCE Training matrix up to date and maintain the archive documents   7. Update the HR & Secretariat organization structure of the files and folders to optimize access to information 8. Responsible for collecting HR documents from PBF members and updating the database and folders corresponding 9. Update the HR & Secretariat folder architecture to optimize access to information 10. Responsible for the management of the physical archives. 11. Translate documentations to be circulated from Portuguese to English and vice-versa. 12. Responsible for updating and monitoring mailing lists 13. Responsible for updating and monitoring HR tools (Who is who, PBF members slide,...) 14. Responsible for updating the HR PBF Sharepoint 15. Other duties as may be assigned from time to time by the Head of Division, PCM, HR Lead or any PBF team member. Context and environment PBF is the Brownfield Project Division of Bloc 17 and benefits of a matrix organization. It's managing projects from Basic Engineering to Start-up/hand-over to Block 17 Field Operation team. The nature of the Brownfield Projects, ie most of the execution activities offshore executed in SIMOPS on live FPSOs (Girassol, Dalia, Pazflor, CLOV) and congested seabed, increases the risks and consequently the challenges of the projects (coactivities with other projects and maintenance activities, minimization of production shortfalls...). PBF is managing EPC contracts with major international Contractors including onshore prefabrication in Angola, offshore construction and Installation in Angola (FPSO modifications, SURF, SPS, SIMOPS, high number of contractors & subcontractors). Functional Métier link (number of personnel): none The position is located in PBF Angola, Luanda. Accountabilities In coordination with the secretariat in Paris, ensure effective management of all Secretariat activities of the Division. Effectively manage the movement of all administrative documents. Be in constant contact with all PBF entities, and other service providers. Management of day-to-day priorities, sometimes difficult, due to the imperatives of each requester. Various unpredictable changes that must be integrated and which requires a great capacity for integration. Continuous communication with all employees. 31/10/2018 Qualifications/Experience required Qualification: Administration or Business School Professional Experience (number of years) : 0
With 18 years of activity around the world, Grupo Epalmo, based in Porto, Portugal, is acknowledged in its own country and in the international markets for its competence, accuracy, professionalism and perseverance, being one of the major business groups experienced in Human Resources, Temporary Work, Professional Training, Consulting, Construction and Industrial Maintenance.
Grupo Epalmo has always followed a business dynamic focused on both clients and collaborators, and though mainly directed on the Energy, Industrial and Construction areas, it has been increasing its investments regarding the conquering of new and ambitious goals and markets.
Based always on a spirit of professionalism and supported by a technical and theoretical know-how, Grupo Epalmo, and its highly qualified and motivated teams, is the first to provide services with the aspiration to best serve the clients' demands, with dedication and consideration.
Operating in more than 20 countries, including Angola, we provide our teams and specialists, for operators in the international energy sector, from Oil & Gas and industrial maintenance, to nuclear and construction.
Grupo Epalmo, Headquarters;

Rua S. Lourenco 12 1 Sala 1 e 6
Apartado 1120
4446 – 909 Ermesinde – Portugal
Tel: (+351) 229 773 650
Fax: (+351) 229 733 544
For more information's and Resumes Submittals please use the following:
www.grupoepalmo.com