Saudi Aramco

Featured Employer
Dhahran, Saudi Arabia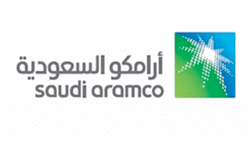 ---
Req Number: 17175BR

Position Description:
We are seeking an NDT Instructor to join the inspection training group of the Technical Services Professional Academy (TSPA).

TSPA is responsible for assessing and identifying organizational technical competency gaps, providing integrated learning and development solutions to close identified gaps for facilitating the technical career progression of employees. TSPA is also responsible for designing, developing, and coordinating the facilitation of training solutions and assuring compliance with managing the learning function standards, processes, etc. In addition, TSPA reviews and validates the integrity of the training curriculum development process, qualifying instructors and measuring, evaluating, and reporting TSPA's training impact on employees' job performance. The target audience of TSPA includes engineers, scientists, project management professionals, procurement and supply chain professionals, and inspectors.

Basic function:

The NDT Instructors primary role is to develop, deliver, and evaluate training programs in the Non-Destructive Testing (NDT) domain for Company inspectors and technicians.

Minimum Requirements:
As the successful candidate, you will hold a bachelor's degree in Mechanical Engineering or other related engineering and science discipline from a recognized and approved program. An advanced degree is preferred.

You will have six to eight years of experience in industry and academic or vocational training. This includes at least three years working knowledge on NDT processes and procedures, teaching/learning methods, and proven record of classroom management. The required knowledge and skills would normally have been acquired through achieving certification at NDT level II in the following methods: "Magnetic Particle, Ultrasonic, Radiography, and Liquid Penetrant Testing."

Other requirements:

You will have experience and interest in sharing knowledge and teaching others.

You must have excellent command of oral and written English.

Self-motivated with the capacity to learn quickly with respect to the latest technological advances.

You have good communication skills to work with business partners.

You are familiar with recent training trends and technologies.

Welding experience is preferred.

Duties & Responsibilities:
You will be required to perform the following within the NDT discipline:

Under minimal supervision, design curricula, assessments, and other evaluation instruments, training programs, and other learning solutions.

Develop instructional materials for participants and facilitators/trainers.

Plan, monitor, and report on the development and execution of projects and provide professional expertise for major projects. Provide knowledge transfer.

Perform research and analysis, and develop study reports and proposals related to the future of training and evaluation programs.

Collaborate with SMEs, proponents, and teaching and technical staff to pilot, implement, and evaluate curricula, including delivery methodology, across all training centers.

Perform on-site training of teaching staff to ensure that all learning and assessment materials are used effectively.

Conduct site visits at training centers to provide feedback and support to teaching staff and provide reports.