International Development Company Manpower Supply

Featured Employer
Abu Dhabi, Abu Dhabi, United Arab Emirates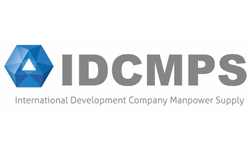 Company: International Development Company Manpower Supply
Skills: HSE Manager / Advisor
Experience: 12 + Years
Education: Bachelors/3-5 yr Degree
Employment Type: Full Time Salaried Employee
Location: Abu Dhabi, Abu Dhabi, United Arab Emirates
No location/work authorization restrictions found.
---
JOB PURPOSE:
Supervise the HSE inspection team for the respective plant(s), during the respective shift, to ensure compliance of the HSE related standards, procedures and practices within the site operations, projects, activities and personnel.
Supervise and organize the HSE inspection activities, to ensure high-level of HSE insurance for the company assets. While administering the HSE' tools, registers, records, communications, etc., to ensure availability of information, systems and equipment, when required.
KEY ACCOUNTABILITIES:
Job Specific Accountabilities
HSE Monitoring
Supervise the HSE inspection activities during the respective shift for the respective plant(s) to ensure inspection for all the related operations, projects, and activities schedules are met.
Collect and review the HSE observations and reports to ensure proper and assessment for each.
Challenge and maintain all the inspection records performed by the team to ensure accuracy of all.
Recommend on the technical requirement and tools, in line with the industry, operational and technical updates; new process in HSE, new tools or technology, installation of new process within the plant, etc.
Implement programs, studies and activities related to Safety, Environment, Occupational Health and Hygiene as per the HSE standards and practices.
Incident Handling
Investigate any suspicious observations, or risks, timely report and communicate any potential risk to the concerned team to eliminate possibilities of loses, and immediate corresponding.
Lead the inspection for any potential or identified risks and hazards; i.e. chemical, physical, biological, ergonomic, etc., within the work environment.
Participating in incident investigations and audit, as directed by next level management, to ensure addressing all supportive information about the incident and respective area.
Communication & Reporting
Timely coordinate and report any unsafe or deviated operating conditions or potential threats to the company's team, assets, operations and products to ensure timely solution on shift.
Share and update the knowledge and information about the HSE updates and procedures for all related personnel to ensure aligned communication among them.
Communicate with the Shift Superintendent in case of emergency.
Investigate and report all potential risks, and incidents to ensure the immediate response for all.
Monitor the team activities to ensure compliance with HSE' operating standards to all inspection activities.
Promote a high level of HSE awareness, in person, with the site personnel to ensure updated understanding of HSE procedures, and practices.
Participate in HSE campaigns, training courses, awareness sessions and initiatives deployment to ensure meeting the objectives per each.
Generic Accountabilities
Supervision
Plan, supervise and coordinate all activities in the assigned area to meet functional objectives.
Train and develop the assigned staff on relevant skills to enable them to become proficient on the job and deliver the respective section objectives.
Budgets
Provide input for preparation of the Department / Section budgets and assist in the implementation of the approved Budget and work plans to deliver Section objectives.
Investigate and highlight any significant variances to support effective performance and cost control.
Policies, Systems, Processes & Procedures
Implement approved Department / Section policies, processes, systems, standards and procedures in order to support execution of the Section's work programs in line with Company and International standards.
Comply with all applicable legislation and legal regulations.
Performance Management
Contribute to the achievement of the approved Performance Objectives for the Department / Section in line with the Company Performance framework.
Innovation and Continuous Improvement
Design and implement new tools and techniques to improve the quality and efficiency of operational processes.
Identify improvements in internal processes against best practices in pursuit of greater efficiency in line with ISO standards in order to define intelligent solutions for issues confronting the function.
Health, Safety, Environment (HSE) and Sustainability
Comply with relevant HSE policies, procedures & controls and applicable legislation and sustainability guidelines in line with international standards, best practices and ADNOC Code of Practices.
Participate in Emergency Response duties as a team member.
Reports
Provide inputs to prepare Section MIS and progress reports for Company Management.
COMMUNICATIONS & WORKING RELATIONSHIPS:
Internal
Quality Laboratory
Operations
Materials Management, Raw Material
Material Handling, Finished Products
Maintenance
HSE
External
QUALIFICATIONS, EXPERIENCE, KNOWLEDGE & SKILLS:
Minimum Qualification
Diploma in any Technical or Scientific Discipline.
Minimum Experience & Knowledge & Skills
8 years of experience in HSE, inspection, or technical occupations.
Hands-on HSE standards and operating procedures.
At IDC Manpower Supply we understand that the task of providing services of requirement and selection of personnel demands a high degree of integration between the client and its adviser in order to create a partnership that really add value to the process, Our mission is that our clients made their final decisions counting with all the information and local expertise that IDC Manpower Supply makes available to them.
Our firm counts with a team of seasoned professionals with long standing experience in the areas of recruitment and selection of specialized personnel for the oil Industry, who will manage this process end-to-end and assist you in taking the right human resources decision.
Our Parent Company, International Development Company (IDC) is one of the UAE's leading service and supply companies. With its international expertise in the oil, gas, power and water, telecommunication, private industrial projects, construction, petrochemical industries, along with a reputation for progressive and innovative approaches to business, it has experienced rapid expansion and prosperity.
Over the course of 39 years, IDC maintained its continuous coverage of interrelated fields; starting with the oil & gas industry, and its focus on developing countries that are experiencing an increasing need of equipment, spare parts, consumer goods and general industrial supplies. This earned IDC its reputation as a quality supplier of material, equipment and services that are provided by engineers and well-qualified specialists in various fields.