Oceaneering

Featured Employer
Aberdeen, Scotland, United Kingdom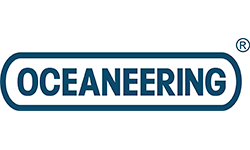 Company: Oceaneering
Skills: Structural Engineering
Education: High School/Secondary
Location: Aberdeen, Scotland, United Kingdom
In order to apply for this position, applicants MUST meet the following criteria. If your resume does not match these criteria, you will not be able to apply for this position.

---
Company Profile
Oceaneering is a global provider of engineered services and products, primarily to the offshore energy industry. We develop products and services for use throughout the lifecycle of an offshore oilfield, from drilling to decommissioning. We operate the world's premier fleet of work class ROVs. Additionally, we are a leader in offshore oilfield maintenance services, umbilicals, subsea hardware, and tooling. We also use applied technology expertise to serve the defense, entertainment, material handling, aerospace, science, and renewable energy industries.
Duties & Responsibilities
Purpose
To draft, check, implement and maintain the Oceaneering structural integrity management service to ensure the continued integrity of our client's onshore and offshore production facilities. This service is to be in line with all Oceaneering and our client's documentary requirements and onshore / offshore legislation where applicable.
Functions ~ Essential
Provide technical support inStructural Engineering, delegating work where applicable to junior engineers within their technical capabilities. Review and check junior engineer output
Provide support to our clients which includes Integrity Management / Inspection Management / Repair activities for structural components (both offshore jacket and topsides and onshore structures) in accordance with the relevant parts ofthe contract as required
Prepare and maintain structural (both offshore jacket and topsides and onshore structures) Inspection and Integrity Management strategies
Prepare and maintain Planned Maintenance Routines (PMR's) based upon the Structural Inspection Strategies
Input to the production and ongoing management of the asset Annual Inspection Plans and client planning process for structural system activities to meet the client planning gate criteria
Develop and issue detailed inspection workpacks / workscopes for inspections to the appropriate person or contractor. Ensure all parties are fully conversant with all aspects ofthe workscopes
Ensure the structural inspections detailed in the strategies are carried out and are coordinated with all other activities where necessary
Review and endorse all relevant jacket and topsides structures Inspection Reports, including 3rd party NDEReports, and confirm the inspections have been carried out as required by the strategies
Carry out first pass assessment of reported defects, report any anomalies and highlight any areas ofconcern to the appropriate client structural engineer / integrity focal point. Advise the client when conditions present anyimmediate threat to integrity
Undertake specific investigations into jacket and topsides structural issues, and engage approved 3rdparties as necessary to complete the scope
Input to the IQ/RO process for structural component issues
Liaison with offshore inspection teams (including RAT, UAV & ROV) to continuously improve the jacket and topsides structures inspection scopes
Produce the Structural Inspection Annual Summary Reports
Support the Line Manager (LM) in appropriate aspects of management of Oceaneering contractproviding assurance on technical delivery and cost management
Ensure regulatory and client standard compliance
Responsible for ensuring all work is compliant with relevant client engineering and safety standards andpractices and review any revisions and feedback from client Integrity Focal Point
Promote the use of specialist technology to provide a more efficient service and to resolve unusual /special problems, liaise with the client on the implementation when appropriate
Functions ~ General
The list of job duties is not exclusive or exhaustive and the post holder will be required to undertake tasks that may reasonably be expected within the scope of the post
Assist with any other duties as and when required
Undertake specific projects as instructed by management
Safety
Ensure that the Safety policies and procedures are understood and adhered to as far as is reasonably practicable in order to ensure a safe working environment.
Promote a strong HSE culture at all times
Ensure that business and HSE risk implications of integrity issues are clearly identified and assessed forconsideration within the Oceaneering Integrity Management Team and communicated to the Client
Other
Carry out work in accordance with the Company Health, Safety, Environmental and Quality Systems.
Perform the assigned tasks with due diligence regarding the Integrated Management Systems on the Company.
Eliminate waste of whatever form, to suggest the use of more environmentally friendly substances and practices and contribute to the continuous improvement of the environment.
Supervisory Responsibilities
Directly supervises the assigned assistant structural engineers within the naval / structures team. Carries out supervisory responsibilities in accordance with the organization's policies and applicable laws. Responsibilities may include interviewing, hiring, and training employees; planning, assigning, and directing work; appraising performance; rewarding and disciplining employees; addressing complaints and resolving problems.
Reporting Relationship
Reports directly to the Principal Structural Engineer, and indirectly to the Principal Naval Architect when working on navalworkscopes.
Qualifications
Qualifications
Degree in Structural or Civil Engineering or closely related Engineering discipline (E)
MSc qualification in related discipline (P)
Chartered Engineer as defined by the Engineering Council or equivalent (P)
Offshore medical and survival certification (P)
Experience
Experience in structural / civil engineering (E) which includes experience in oil and gas industry, with some structural inspection (E)
Must be familiar with OA/QC systems/procedures and NDE techniques (P)
Microsoft Office (E)
Microsoft Project (P)
AutoCAD working knowledge (P)
Knowledge, Skills, Abilities, and Other Characteristics
Ability to generate a team approach to workflow execution and problem solving (E)
Provide leadership, co-ordination or guidance to others (E)
Good communicator both written, verbal and technical to make complex terminology simple for the benefit of others (E)
Good client or support contractor relationship skills at various levels of seniority and diverse cultures (E)
Specific vision abilities for this job are required (all those who carry out field works should have this Validated by undergoing an annual eye test)
Working Conditions
This position is predominately considered onshore office work. This is almost exclusively indoors during the working day, and occasionally at night, in an open plan office with access by stairs only.
There will be a requirement to go offshore by helicopter / ship to fixed platforms / floating structures for up to 3 weeks at a time, maybe 3 to 4 times a year. These vessels / fixed platforms will typically be in the North Sea but may on occasion be overseas. This will require typical offshore PPE and inspection type activities may require confined space entry (CSE) into areas such as voids and process tanks.
There may be a requirement to go to an onshore location to perform the same duties as above.
Offshore work may also be characterised as living, working and sleeping on oil and gas production facilities with PPE and permit to work restrictions outdoors, over / near water, exposed to all weather conditions or inside exposed to high noise levels, extremely bright or inadequate lighting, cramped work spaces and getting into awkward positions.
Closing Statement
We offer a competitive salary, a comprehensive benefits package and the opportunity to advance in an international company. To apply, click 'Apply Now'.

Oceaneering develops products and services for use throughout the lifecycle of an offshore oilfield, from drilling to decommissioning. The company is the world's largest manufacturer and operator of work class Remotely Operated Vehicles (ROVs) and is also a leader in offshore oilfield maintenance services, workover control systems, asset integrity services, umbilicals, subsea hardware and tooling. Oceaneering also serves the aerospace, defense and theme park industries.