Oceaneering

Featured Employer
Aberdeen, Scotland, United Kingdom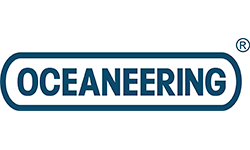 Company: Oceaneering
Skills: Project Management
Experience: 3 + Years
Education: Bachelors/3-5 yr Degree
Location: Aberdeen, Scotland, United Kingdom
No location/work authorization restrictions found.
---
Company Profile

Oceaneering is a global provider of engineered services and products, primarily to the offshore energy industry. We develop products and services for use throughout the lifecycle of an offshore oilfield, from drilling to decommissioning. We operate the world's premier fleet of work class ROVs. Additionally, we are a leader in offshore oilfield maintenance services, umbilicals, subsea hardware, and tooling. We also use applied technology expertise to serve the defense, entertainment, material handling, aerospace, science, and renewable energy industries.


Duties & Responsibilities

Purpose
Project manage the allocated activities and resources in accordance with organisation procedures, workscope requirements, budgets and plans. Review and evaluate progress and ways of improving the work of the project. Identify opportunities to deliver all aspects of Oceaneering services within given project.

Functions
Focal point for delivery of all aspects of designated project(s).
Manage day-today operational requirements of the project in association with the Technical Lead.
Work closely with client and project team to ensure effective and efficient implementation of the assignment project.
Ensure Oceaneering provide sufficient competent personnel to deliver the service and assign responsibilities.
Ensure such personnel work within their competency responsibilities and areas of scope.
Develop and maintain project management plans with the client and project team to ensure that all project activities are adequately scheduled.
Responsible for the correct identification and priorisation of areas of work and resource demands in association with the Technical Lead.
Coordinate and facilitate delivery of project objectives; track progress and review project tasks to ensure deadlines are met appropriately.
Assist in development and agreement of key performance indicators, and ensure that agreed data and actions necessary to deliver are provided.
Assist in creation of annual budget(s), proposals and CTR's as required.
Responsible for the commercial control of contracts as defined in the contract agreement under work scope, including management and monitoring of agreed scoped within agreed budgets.
Facilitate the development and continuous improvement of the integrity process between Oceaneering and the client within and across various assets.
Manage client communications and reporting as required, ensuring that business and HSE risks implications on integrity issues are clearly identified and appropriately assessed for consideration within the Oceaneering Integrity Senior Management Team.
Ensure project documents are complete, current and appropriately stored.
Support regular audits and assessment of the service as planned, monitor and review any impact of changes in standards and legislation for designated projects.
Attend and hold client / team meetings as required.
Seek now opportunities for Oceaneering within given project.

General
This list of job duties is not exclusive or exhaustive and the post holder will be required to undertake tasks that may reasonably be expected within the scope of the post.
Assist with any other duties as and when required.
Undertake specific projects as instructed by management

Safety
Ensure that the Safety policies and procedures are understood and adhered to so far as is reasonably practicable in order to ensure a safe working environment.
Promote a strong HSE culture at all times.
Ensure that personnel identify with and achieve, the necessary health and safety performance standards associated with the relative risks to personnel and plan in their environment and daily work.
Ensure that business and HSE risk implications of integrity issues are clearly identified and assessed for consideration within the Oceaneering Integrity Management Team and communicated to the client.

Other
Carry out work in accordance with the Company Health, Safety, Environmental and Quality Systems.
Perform the assigned tasks with due diligence regarding the Integrated Management Systems on the Company.
Eliminate waste of whatever form, to suggest the use of more environmentally friendly substances and practices and contribute to the continuous improvement of the environment.
Supervisory Responsibilities
Directly supervises employees in assigned Project team. Carries out supervisory responsibilities in accordance with the organisation's policies and applicable laws. Responsibilities include interviewing, hiring, and training employees; planning, assigning, and directing work; appraising performance; rewarding and disciplining employees; addressing complaints and resolving problems.


Qualifications

To perform this job successfully, an individual must be able to perform each essential duty satisfactorily. The requirements listed below are representative of the knowledge, skill, and/or ability required.

REQUIRED
Degree qualified in an engineering or business related discipline (preferably incorporated status if engineering or tertiary qualification if from a business discipline). Note - Lesser qualifications may be accepted provided exceptional experience in project management can be demonstrated.
Minimum 3 years experience of effectively leading project teams
Experience in financial control and budgets
Must be familiar with QA/QC systems and procedures, service quality and customer satisfaction
MS Office
Ability to guide team(s) in prioritizing workload effectively
Provide leadership, coaching or guidance to others
Good communicator both written, verbal and technical to make complex terminology simple for the benefit of others.
Good client or support contractor relationship skills at various levels of seniority or diverse cultures

DESIRED
Minimum 3 years within oil and gas integrity management/inspection
Working knowledge of planning software (e.g MS Project, primavera)
Knowledge, Skills, Abilities, and Other Characteristics
To perform the job successfully, an individual should demonstrate the following competencies:
Analytical - Synthesizes complex or diverse information; Collects and researches data; Uses intuition and experience to complement data; Designs work flows and procedures.
Customer Service - Manages difficult or emotional customer situations; Responds promptly to customer needs; Solicits customer feedback to improve service; Responds to requests for service and assistance; Meets commitments.
Written Communication - Writes clearly and informatively; Edits work for spelling and grammar; Varies writing style to meet needs; Presents numerical data effectively; Able to read and interpret written information.
Teamwork - Balances team and individual responsibilities; Exhibits objectivity and openness to others' views; Gives and welcomes feedback; Contributes to building a positive team spirit; Puts success of team above own interests; Able to build morale and group commitments to goals and objectives; Supports everyone's efforts to succeed.
Ethics - Treats people with respect; Keeps commitments; inspires the trust of others; Works with integrity and ethically; Upholds organizational values.
Judgment - Displays willingness to make decisions; Exhibits sound and accurate judgment; Supports and explains reasoning for decisions; Includes appropriate people in decision-making process; Makes timely decisions.
Motivation - Sets and achieves challenging goals; Demonstrates persistence and overcomes obstacles; Measures self against standard of excellence; Takes calculated risks to accomplish goals.
Planning/Organizing - Prioritizes and plans work activities; Uses time efficiently; Plans for additional resources; Sets goals and objectives; Organizes or schedules other people and their tasks; Develops realistic action plans.
Professionalism - Approaches others in a tactful manner; Reacts well under pressure; Treats others with respect and consideration regardless of their status or position; Accepts responsibility for own actions; Follows through on commitments.
Dependability - Follows instructions, responds to management direction; Takes responsibility for own actions; Keeps commitments; Commits to long hours of work when necessary to reach goals. Completes tasks on time or notifies appropriate person with an alternate plan.
Visionary Leadership - Displays passion and optimism; Inspires respect and trust; mobilizes others to fulfill the vision; Provides vision and inspiration to peers and subordinates.
Change Management - Develops workable implementation plans; Communicates changes effectively; Builds commitment and overcomes resistance; Prepares and supports those affected by change; Monitors transition and evaluates results.
Delegation - Delegates work assignments; Matches the responsibility to the person; Gives authority to work independently; Sets expectations and monitors delegated activities; Provides recognition for results.
Leadership - Exhibits confidence in self and others; Inspires and motivates others to perform well; effectively
influences actions and opinions of others; Accepts feedback from others; Gives appropriate recognition to others.
Managing People - Includes staff in planning, decision-making, facilitating and process improvement; Takes responsibility for subordinates' activities; Makes self-available to staff; Provides regular performance feedback; Develops subordinates' skills and encourages growth; Solicits and applies customer feedback (internal and external); Fosters quality focus in others; Improves processes, products and services.; Continually works to improve supervisory skills.
Planning/Organizing - Prioritizes and plans work activities; Uses time efficiently; Plans for additional resources; Sets goals and objectives; Organizes or schedules other people and their tasks; Develops realistic action plans.
Professionalism - Approaches others in a tactful manner; Reacts well under pressure; Treats others with respect and consideration regardless of their status or position; Accepts responsibility for own actions; Follows through on commitments.

Closing Statement

We offer a competitive salary, a comprehensive benefits package and the opportunity to advance in an international company. To apply, click 'Apply Now'.