NES Global Talent

Featured Employer
Houston, Texas, United States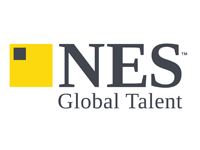 Company: NES Global Talent
Skills: Environmental, Safety & Training, HSE Manager / Advisor
Experience: 15 + Years
Education: Bachelors/3-5 yr Degree
Employment Type: Full Time Salaried Employee
Salary: $140000 - $200000 per annum, Benefits: Uplift, Annual Bonus, Medical, Life Insurance
Location: Houston, Texas, United States
No location/work authorization restrictions found.
---
Position: HSE Manager
Employee Type: Permanent / Full-Time
Location: West Africa (Rotational)

NES Global Talent is a leading global technical recruitment company providing professional contract and permanent staff to a diverse world-wide client base within the oil & gas Industry. Our client, a leading Chemical Operator, has a permanent opportunity for a HSE Manager to be based in West Africa.

SUMMARY

Manage all health, safety, security and environmental aspects of the Plant

GENERAL RESPONSIBILITIES
Ensure compliance with current Company Regulations
Maintain safe working practices as specified by such regulations
Undertake other tasks or assignments which may from time to time be directed as required by senior management
Motivate, discipline, train and develop subordinates

RESPONSIBILITIES
Advise managers on all aspect of Plant, health, safety, environmental and security policies and practices
Oversee and account to the Plant Manager for the services provided by the HSE Department
Prepare and submit for approval annual budget for operational and capital expenditure for the HSE Department
Organize the HSE Department into logical working groups, ensuring that full shift safety cover is provided
Advise the Plant Training Coordinator on fire prevention, safe working practices and firefighting training programs and exercises for all Plant staff
Plan and execute safety audits of Plant facilities and work areas
Provide recommendations regarding the purchase and installation of new and replacement firefighting/ fire prevention materials and equipment
Hold regular departmental meetings to discuss and evaluate HSE requirements
Amend and update the Plant HSE procedures as necessary
Control and direct firefighting activities and emergency situations
Institute a regular inspection program covering all Plant facilities and assess for HSE hazards
Co-ordinate with the local police, fire authority, medical services and the HSE Superintendents at other local facilities to formulate and put into practice a joint Major Emergency Response Procedure
Monitor the execution of the Plant Permit-to-Work system and report on unsafe practices and procedures
Enforce national and international HSE regulations
Inform Plant departmental managers of all codes of practice and safety requirements regarding the movement and storage of all dangerous and hazardous materials on the Plant
Ensure that HSE department personnel and equipment are kept in a state of readiness to respond to emergencies
Ensure that regular fire alarm drills and firefighting equipment tests are performed
Ensure that all Plant contractors are aware of the HSE procedures and that all contractors' staff comply with safe working practices
Analyze and act upon Plant medical facilities health and accident statistics
Perform a comprehensive audit of environmental control facilities needed to satisfy environmental standards and/ or regulations
Propose (as necessary) new or improved effluent monitoring equipment throughout the Plant facilities
Inspect the Plant effluent systems on a daily basis, examine relevant monitoring equipment readings and laboratory test analyses, and record, evaluate and report significant details
Identify operating problems/ conditions which cause (or may cause) environmental pollution and resolve them with the appropriate Operations Department staff
Detect deviations in performance from environmental regulatory or Plant standards, determine the causes of such deviations and bring them to the attention of the relevant Operations Department staff with recommendations for corrective action
Conduct or arrange specialized test and evaluations on environmental quality control equipment performance and make recommendations for improvement if required
Perform noise surveys as necessary, and specify noise limitations for new equipment
Monitor the impact of environmental pollution on the health and welfare of Plant personnel and the local community
Liaise as necessary with Medical Department personnel
Organize and co-ordinate the activities of any assigned process engineers, when handling a Plant wide environmental problem or survey
Compile monthly reports summarizing the Plant environmental performance
Represent the Plant at technical meetings of outside environmental regulatory bodies
Review designs for modifications to Plant to ensure consistency with existing or projected pollution control facilities and regulations
Keep aware of environmental pressures and technology to anticipate new or more stringent regulations
Provide lectures to Plant personnel on environmental matters
Plan and review all security services for the Plant
Maintain outside contacts in order to be aware of events which could affect security
Maintain liaisons with national and Local Police Forces for all security matters

STANDARD OF PERFORMANCE
HSE policies are formulated, implemented and monitored
Full safety cover is provided for all aspects of Plant operations
Operating plans and procedures are regularly monitored to ensure compliance with approved HSE practices
Plant Fire Protection and Safety Standards are in accordance with national and international codes of practice
Annual HSE department costs are maintained within the agreed budget
Improvements and changes to HSE procedures are advised and implemented
HSE Department staff training is carried out on a regular basis
All Plant employees receive adequate HSE training in accordance with an established training program
Appropriate services are available for emergency situations
Co-operation with outside organizations such as other local facilities, the local police, fire authorities and other government agencies is established and maintained
Plant effluents are controlled within the limits specified by national or international standards and regulations
The latest international regulations and standards are incorporated into the Plant operating procedures
Solutions to environmental problems are shown to be effective
Monthly environmental reports are submitted to the Plant Manager
All Plant personnel are aware of their responsibilities under Environmental regulations
Plant premises are secure and company property and assets are protected
Communication links are established and maintained with relevant Government Security Agencies

REQUIREMENTS

Licenses, Certifications, and/or Registrations
Certified Safety Professional (CSP)

Education, Experience, and/or Training
Bachelor or Master's degree in Engineering Science (Process Engineering or equivalent) preferred
15+ years' experience in HSE in an operating petrochemical or plant related environment
Experience setting HSE objectives during turnarounds (TAR) and plant shutdowns
Proven experience managing a team, monitoring and setting KPI's, and performance evaluation
Strong mentoring and training junior engineers
Knowledge of relevant legislations, requirements and standards
Experience in Health, Safety, Security & Environmental Management Systems, Risk Assessments, HSSE Design Strategies & Criteria, Design Standards and Organization Auditing, and HSSE tools like TRIPOD, HAZOP, Consequences Analysis, Qualitative and Quantitative Risk Assessments, FMEA, etc.
Ability to work on rotational schedule either 9 weeks on/ 3 weeks off or 12 weeks on/ 4 weeks off
Experience working internationally with other cultures and overseas is a plus

This is an excellent opportunity to become part of one of the fast growing Operators who are driving forward increasingly specialized and innovative solutions. The successful applicant will receive a competitive compensation package comprehensive benefits, medical coverage, paid vacation, matching 401K and more. For further information regarding this role or to discuss other opportunities contact Mishu Ullah.


Established in 1978, NES Global Talent provides a complete range of contract and permanent talent solutions to the Oil and Gas, Power, Construction and Infrastructure, Life Sciences, Manufacturing and IT sectors worldwide. With more than 40 offices in 28 countries, we are able to provide our clients with the engineering and technical expertise they need, wherever and whenever it is needed. Offering far more than a traditional recruitment service, we fully support our contractors while they are on assignment with everything from securing visas and work permits, to providing market leading benefits packages and accommodation, ensuring they are safely and compliantly able to support our clients.