Grupo Epalmo

Featured Employer
Luanda, Luanda Province, Angola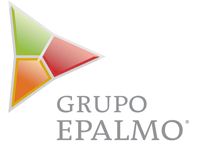 Company: Grupo Epalmo
Skills: Contracts Engineer
Experience: 10 + Years
Education: Bachelors/3-5 yr Degree
Location: Luanda, Luanda Province, Angola
No location/work authorization restrictions found.
---
Activities
1. To promote safety culture within the project and his/her activities. Lead by exemplarity to have the team members and colleagues adhering and contributing.
2. To ensure that safe and ethic working practices are carried out within the activities that he/she is managing or interfacing with. To guarantee the compliance on his activities.
3. To ensure that state of the art, TEPA referential and local rules/laws are complied with and captured in all contractual requirements.
4. To work by anticipation. 
5. With the spirit of One TOTAL values, to establish and manage his/her activities motivating his/her counterparts and to work diligently to meet the targets of the Projects. 
6. To promote innovation as far as compatible with good enough approach for all activities. To seek optimization and savings all along the different phases of the project. To focus on costs without impairing QHSE objectives.
7. To keep the PBF Lead Contract and all relevant parties informed regarding ongoing activities status. To advise the Project /Package Managers on relevant actions/decisions.
8. To prepare and manage, as necessary, the whole contracting process - for contracts to be placed during the Execution Phase - in compliance with TEPA and Project procedures and with due respect to approved schedule and milestones.
This includes:
• The preparation of tendering dossiers (Technical Exhibits, General and Particular specifications), the launching of CFTs, the management of the clarification / negotiation phases, the evaluation of contractual and commercial proposals and the issue of final Recommendations to Award, including Due Diligence process. To prepare / coordinate the final set of contractual / commercial / technical documentation for these contracts.
• The preparation and follow-up of the associated Commitment process (with registering in TEP Angola tools (UNISUP...)).
• The preparation and follow-up of external approvals with Partners and Concessionaire, as needed.
9. To participate to Weekly Meetings and, in general, to all necessary meetings as requested. 
To participate in the settlement of disputes together with legal, insurance and finance specialists.
10. To perform the close-out of Contract(s) with respect to TEP Angola and Project procedures.
11. To participate in reducing contractual risks associated with interfaces with others packages and highlighting potential risks occurring during the execution of the contract.
12. To ensure that clear and accurate records of contractual matters are maintained and monitor key dates, against dates defined in the contracts.
13. To participate, for PBF Contracts in the development of Project Budget and subsequent revisions (as requested) according to actual expenditure versus planned budget, potential changes...
14. As a general manner, to manage all contractual and commercial activities related to Contract(s) he is in charge of, up to close-out, in the frame and with respect to procedural obligations as per Production Sharing Agreement, Decrees and Laws in force, Joint operating Agreement and in strict compliance of delegation of authorities and associated Contract and Procurement procedures
15. To ensure a proper contract administration of all minor contracts under her responsibility.
16. To maintain a procurement plan for minor contracts in close collaboration with the technicians and the support of the contract lead
17. To ensure reporting to PBF Lead Contract. To update on a weekly basis the PBF Contracts Activities report.
18. To support the Contract Lead in all matters, including all administrative works.
19. To participate to KPI/objectives development.
20. To participate to suppliers and contractors evaluation and follow up.
21. To feed the PBF 3C database.
22. To be active in the cost culture deployment and development within PBF. To be in particular the sponsor of this culture
Qualifications/Experience required
Qualification: Legal counsel, Engineer or Management School
Professional Experience (number of years) : 10
Experience of contract (number of years): 5 years. Minor's contracts
Required competencies (degree of mastery :
Technical competencies required
Oil and Gas Process and Construction Practices
Team work
Contract administration
Communication
EPC Mechanisms
Diplomacy
Negotiation
Strategy
Contractual wording
Portuguese (would be a plus)
Cost control
English
Legal
French
Insurances
Taxes
With 18 years of activity around the world, Grupo Epalmo, based in Porto, Portugal, is acknowledged in its own country and in the international markets for its competence, accuracy, professionalism and perseverance, being one of the major business groups experienced in Human Resources, Temporary Work, Professional Training, Consulting, Construction and Industrial Maintenance.
Grupo Epalmo has always followed a business dynamic focused on both clients and collaborators, and though mainly directed on the Energy, Industrial and Construction areas, it has been increasing its investments regarding the conquering of new and ambitious goals and markets.
Based always on a spirit of professionalism and supported by a technical and theoretical know-how, Grupo Epalmo, and its highly qualified and motivated teams, is the first to provide services with the aspiration to best serve the clients' demands, with dedication and consideration.
Operating in more than 20 countries, including Angola, we provide our teams and specialists, for operators in the international energy sector, from Oil & Gas and industrial maintenance, to nuclear and construction.
Grupo Epalmo, Headquarters;

Rua S. Lourenco 12 1 Sala 1 e 6
Apartado 1120
4446 – 909 Ermesinde – Portugal
Tel: (+351) 229 773 650
Fax: (+351) 229 733 544
For more information's and Resumes Submittals please use the following:
www.grupoepalmo.com