Atlas Professionals

Featured Employer
United States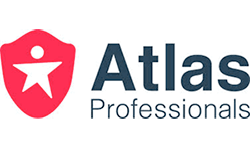 Company: Atlas Professionals
Skills: Drilling Consultant, Drilling Foreman / Drilling Supervisor, Drilling Superintendent
Experience: 7 + Years
Education: High School/Secondary
Location: United States
In order to apply for this position, applicants MUST meet the following criteria. If your resume does not match these criteria, you will not be able to apply for this position.

Located in region: North America
---
Work Schedule
Work schedule will be dependent on the project specific needs / requirements, and could be rotational equal time (e.g. 28/28), rotational unequal time (e.g. 28/14 or 35/14), single extended hitch (up to 3-4 months) or residential. The final decision for the chosen schedule will be based on a number of factors including project schedule, project phase and expected project duration.
Although the LDE/SDE position will primarily be office based, frequent visits to the well site will be required / expected.
Under exceptional circumstances, the LDE/SDE may be required to spend an extended period of time at the well site or even temporarily act as a Drilling Supervisor.
A high level of flexibility is critical for this role and the LDE/SDE must be willing to work any of the aforementioned potential schedules.
HIGH LEVEL PROJECT DESCRIPTION
Vertical exploration well located offshore Guyana in ±70 meters Water Depth with max approx. TD 3650m TVDRT.
No DST planned.
Success case sidetrack.
Well may be temporarily or permanently abandoned.
PROJECT DURATION
Mean timing for the well is currently 45 days with earliest spud around July 2019. Contingent operations may take approx. additional 20 days.
DUTIES AND RESPSONSIBILITIES
 Supervise the well engineering activities throughout the entire well design and construction process. Ensure well design meets the well objectives and is engineered in accordance with the applicable regulations and established standards (including NORSOK Standard D-010 and Company Well Construction Process and Procedure), safe practices, risk analysis, legislation and environment friendly manner / approach.
Ensure that information from offset and analogous wells, restrictions and environmental considerations meet project specifications.
Ensure all the necessary inputs required for the required permits for the well operations are delivered within the set deadlines for the project.
Prepare the Technical Specifications for Drilling equipment, materials and services for supporting the process of purchasing / tendering.
 Prepare final well design (including Basis of Well Design and Casing design etc), time / cost estimates, AFEs and drilling programs (casing and drill string designs, mud and cement programs; bit / BHA programs; coordination and incorporation of wellbore evaluation programs; well control procedures; contingency plans; well barrier envelopes; etc.) for the planned Exploration well.
Responsible for writing detailed drilling program, and detailed procedures (Plan of Actions, POAs) for safe and efficient operations while maintaining expenditures within planned budget and schedule.
 Responsible for conducting the Drill well on paper exercise (DWOP) and Pre-Spud meetings with assistance from Drilling Superintendent.
Conduct and participate in peer reviews, peer assists, risk assessments and hazard analysis in accordance with Companystandards, procedures and guidelines.
 Ensure all relevant lessons learned from previous projects have been reviewed and necessary actions / plans have been utilized and implement in the well design activities.
Responsible for maintaining and conducting regular reviews and follow-up of the Well Risk Register to capture all the project and well risks and identified actions to mitigate the risks.
Execution/Operations Phase:
Ultimately, act as the main onshore engineering focal point for all operations at the well site and ensure all engineering support required for the smooth, safe, cost effective and in environmental friendly operations is provided by the engineering team while complying with the drilling programme, company policy, local regulations and best industry practices.
Ensure regulatory and corporate policy conformance in all well operations.
Ensure that required approvals are obtained prior to initiation of any activity and that the activity is then conducted in accordance with the approvals received.
Provide 24/7 engineering support to the operations team and manage all aspects of the well engineering itself.
Manage and coordinate respective service providers / contractors to ensure effective and timely delivery of required equipment and services.
Responsible for operational performance tracking (actual vs. planned) and providing recommendations for improvement.
Assist the Cost Controller and Operations Engineers for the tracking costs, and well planned vs
actual schedule on a daily basis. Actively monitor costs performance during the well operations.
Ensure that daily and weekly project status reports to the management are delivered in time.
Monitor real time data and generate post operations analysis and costs studies.
Adopt the role of Engineering Leader, as required, as per the Company   Emergency Response Plan.
Assist in any accident / incident investigations, as required.
Responsible for the preparation of any Management of Change (MoC) documents and conduct any required risk assessments.
Promote Cost Saving alternatives considering the risks assessment to the ALARP philosophy in the exploration well project.
Supervise the Contracts Management for the Drilling Contracts and provide technical support for resolution of the outstanding disputes/invoices.
Assist in complete compliance with the Company equipment QA/QC requirements for all the equipment prior to being sent to the well site.
Review that all Non Productive Time is accurately captured in a high level of detail and any required supporting documentation is delivered and documented in a timely manner.
 Ensure all lessons learned are accurately captured in a high level of detail for implementation on subsequent projects.
Post Well / Project Close-out Phase:
Responsible for completion of the End of Well Report (EOWR), ensuring that the document is accurate and highly detailed.
Responsible for the close out of all outstanding field tickets and invoices.
Responsible for conducting all the Service Quality Meetings (SQM's) / Performance Review Meetings (PRM's) and ensure that all relevant technical input are documented and captured in the EOWR.
Assist the logistics team to ensure that all the rental items are demobilized in time and are off hired from the project.
EDUCATION / QUALIFICATIONS
Degree qualified in Engineering.
Valid Well Control certification (IWCF Level 4 Combined Surface and Subsea BOP Stack or IADC WellSHARP Supervisor Level).
Valid Offshore Survival certification (e.g. BOSIET and HUET or equivalent).
Valid Medical certification.
Strong understanding of Microsoft Office Suite (Outlook, Excel, Word, PowerPoint, Project).
Strong understanding and usage of the Landmark OpenWells reporting system.
 Strong understanding and usage of the Landmark well engineering software suite.
Excellent written and oral command of the English language.
EXPERIENCE & KNOWLEDGE
Minimum 10 years of industry experience.
Candidate must have experience working as Senior Drilling Engineer involved with well planning, design, engineering, costing and assisting with operation execution with an internationally recognized major E&P company.
Minimum of 3 years of Operational experience is essential. The ability to work on both engineering and operations is essential.
High level of experience working with Mobile Offshore Drilling Units (MODU's), particularly jackup units, with a minimum of 5 years' involvement with shallow water operations.
Good understanding of drilling fluids designs for various types of Water and Oil based muds, solid control equipment and drilling cuttings disposal is essential.
Knowledge and experience of drilling pre-salt reservoirs advantageous but not essential.
Knowledge and experience of High Pressure High Temperature (HPHT) operations advantageous but not essential.
Knowledge and experience of executing remote location projects is essential.
REQUIRED BEHAVIOURS & SKILLS
Highly focused on HSE and Process Safety at all times.
Highly focused on performance and constantly striving to achieve top quartile results.
Highly focused on well costs throughout the planning and execution phases to ensure cost efficiency and reduce wastage.
Makes informed decisions based on thorough analysis and risk assessment.
Strong aptitude for mathematics and problem solving.
Ability to devise and execute complex designs and plans.
Highly organised with good data management skills.
Team player who is approachable and actively promotes a high level of interaction across multiple disciplines.
Ascertain a good communication with all the project team members and different departments groups during the entire project / well phases. Collaborate with subsurface, completions and HSEQ teams to manage critical interfa