Saudi Aramco

Featured Employer
Dhahran, Eastern Province, Saudi Arabia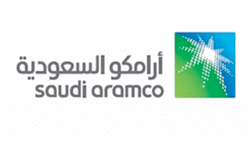 Company: Saudi Aramco
Skills: Fire Protection, HSE Manager / Advisor
Experience: 10 + Years
Education: Bachelors/3-5 yr Degree
Employment Type: Full Time Salaried Employee
Location: Dhahran, Eastern Province, Saudi Arabia
---
Position Description

Saudi Aramco is seeking Fitness, Health & Wellness Advisors to join Saudi Aramco's Fire Protection Department (FrPD). Roles will be based at department offices or fire stations located throughout Saudi Arabia.

Saudi Aramco's FrPD provides protection to all personnel, assets, and locations associated with the Company within Saudi Arabia. With more than 1800 personnel and 50+ fire stations, Saudi Aramco FrPD is a large fire service with a diverse and extensive risk protection portfolio. Our mission is to "Save Lives and Protect Assets."

As elite levels of physical fitness are integral to the operational readiness and preparedness of our firefighters, fitness professionals with a wealth of experience in the fitness, health, and wellness industry will be required to deliver tangible positive and long-term change through the provision of program design, fitness testing, education/certification, nutritional advice, and firefighter related fitness events. Drawing on career-gained experience, Fitness, Health & Wellness Advisors will provide support to all fire stations Kingdomwide to continuously elevate the fitness levels of all firefighters to international fitness standards.

Fire Protection Fitness, Health & Wellness Advisors are paramount within Saudi Aramco's FrPD, working closely with key stakeholders to deploy subject matter expertise in the continuity and improvement of the current fitness programs, assisting the existing fitness team in support of the department's expansion of fitness activities. Incumbents are expected to provide expertise to FrPD employees on consultations and recommendations regarding fitness, nutrition, and smoke cessation programs, and to also educate and certify unit shift instructors and divisional fitness advisors to Gym Instructor and Personal Trainer Certification levels. In addition, they will also perform the annual fitness testing of 1600+ firefighters.

Minimum Requirements

As the successful candidate, you will hold an accredited bachelor degree or equivalent in the field of sports science/sports management or hold a diploma in Personal Training (Level 3 or above).

You must possess a fitness teaching qualification by a recognized governing body to deliver YMCA and Active IQ (foundation, gym instructor, and personal trainer) certification to FrPD firefighters.

Hold a fitness teaching qualification, i.e., Preparing to Teach in Life Long Sector (PTLLS) or equivalent.

Ideal candidates will have in excess of 10 years progressive experience in the health and fitness industry, 5 years of which should include instructional experience and conducting group exercise classes.

Some of your experience would have been gained from large, busy, and diverse fire service departments.

Knowledge and expertise in exercise physiology, biomechanics, cardiorespiratory systems, and rehabilitation essential

Have a sound working knowledge of National Fire Protection Association (NFPA) codes 1582 and 1583, World Health Organization (WHO) Standards in Health & Fitness, and The American College of Sports Medicine (ACSM) Guidelines for Exercise and Fitness Testing.

Prepare and deliver individualized and generic fitness programs with improvements in fire crews' overall fitness and a track record of delivering success for the long term.

Possess valid first aid, CPR, and AED Certifications.

OTHER ATTRIBUTES:

Must qualify for a Saudi Arabian resident visa and driver's License.
Proficient in Microsoft Office (Word, Excel, Power Point, etc.).
Highly developed verbal and written interpersonal communication and English language skills.

Ability to think strategically while keeping sight of day-to-day operational issues.

Capable of deploying career-gained skills to a high profile, dynamic world-leading organization.

A role model for new generations of firefighters in relation to health and wellness.

Excellent ability to relay health and fitness related matters to employees and management.

Strong collaborator with an ability to build effective working relationships, internally and externally, with the FrPD.

Exemplary levels of integrity and ethical behaviors.

Flexible and proactive approach to work.

Ability to constructively influence at all levels of the organization.

Duties and Responsibilities

You will be required to perform the following:

A role model in health and safety practices.

Demonstrate and instruct FrPD employees in correct, effective, and safe cardiovascular and resistance training techniques in accordance with bio-mechanical and physiological principles.

Generate strategies and programs to encourage FrPD employees to participate in the mandatory physical fitness program to increase overall fitness performance.

Prepare and present seminars, workshops, exhibits, and clinics of special interest to FrPD employees.

Provide effective motivation, coaching, and encouragement to employees of all ages.

Recognize unsafe exercising practices and take the necessary corrective action.

Devise and demonstrate safe, progressive and results-oriented programs for individuals according to specific needs.

Strive to meet or exceed the department's Physical Fitness KPIs (annual).

Conduct annual physical fitness testing on employees.

Conduct random unannounced fitness testing on employees to track progress within the department.

Assist in the fitness testing of apprentices (APNEs) in Dhahran, Jiddah, Yanbu', and Riyadh.

Develop and monitor an 11-month Healthy Weight Program (HWP) to target department employees who have BMIs of 26 or above.

Ensure the Smoking Cessation Program (SCP) is being implemented throughout the department.

Practice the utmost confidentiality in regard to the personal data of all employees and safeguard all health and fitness related materials.

Provide continuing education by way of the Certification Program to certify employees to Foundation, Gym Instructor, and Personal Trainer levels.

Follow up on medical referrals from Johns Hopkins Aramco Healthcare (JHAH) to devise rehabilitation training programs for FrPD employees as required.

Submit monthly reports to the Physical Fitness Group Leader outlining activities completed or initiatives implemented within assigned work areas.
Assist with information collection and data presentation as required.

Assist with FrPD's major events (Feel the Burn events and public awareness campaigns)