Saudi Aramco
Dhahran, Eastern Province, Saudi Arabia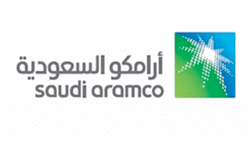 ---
Position Description

We are seeking a Facilities Planning Specialist - Utilities to work within the Facilities Planning Department (FPD) who are responsible for the development and coordination of the capital program throughout the Company. The successful candidate will be part of the Automation & Power Facilities Planning Division (A&PFPD) within FPD.

The Automation & Power Facilities Planning Division (A&PFPD) comprises the Information Technology Group, Process Automation Group, Power Group, Utilities Group, Master Plans and Major Studies Group. A&PFPD's responsibilities include coordinating and planning communications and IT systems, new facilities, process control systems, and electrical facilities; and planning and coordinating nonprocessing utilities and facilities for all business lines. The activities of A&PFPD include developing master plans, design basis scoping papers, and conducting studies; identifying and assessing new investment opportunities; enhancing the economic performance of existing process automation, IT and power systems; and developing feasible alternatives for individual capital projects.

The Utilities Group is responsible for all nonelectrical utility projects, including process utilities, water and wastewater capital projects. Typical projects includes saline water desalination, boiler feed water demineralization and steam production, firewater systems for Company communities and industrial facilities, drainage of storm water, oily wastewater, and firewater as well as handling of waste flammable hydrocarbon liquids and solid wastes. In addition, the Facilities Planning Specialist is responsible for industrial and sanitary wastewater treatment and effluent disposal projects.

You must be specialized and have experience in several areas of these disciplines and must be able to work and cooperate with team members to complement their knowledge.
Minimum Requirements

As the successful candidate you will have Bachelor's degree in chemical, mechanical, or civil engineering. An advanced degree in environmental engineering or engineering economics would be advantageous.

You will have 12 years of relevant experience, covering engineering consultancy, design development and construction management. 3 years experience in construction and / or operations is required.

You will have strong negotiation skills to achieve consensus amongst stakeholders.

You should have the ability to develop technical reports and deliver presentations to senior management.

You will have good knowledge of engineering practices, economic principles, international industry codes, standards and specifications.

Excellent written and oral technical presentation skills.
Duties and Responsibilities

You will be required to perform the following:

Conduct feasibility studies on major expansion/upgrades of utility systems, including the development of master plans.

Perform technical studies and investigations, and issue technical reports presenting the outcome.

Identify and evaluate viable alternatives for achieving a project objective and recommend the most cost-effective technically viable solution based on life cycle analysis.

Lead a team of multidiscipline professionals from other organizations to deliver critical front-end project definition.

Prepare and write design basis scoping documentation to define the conceptual scope of work for capital projects.

Prepare and deliver presentations to Corporate Management on utility issues.

Mentor and develop young Facilities Planning Engineers.